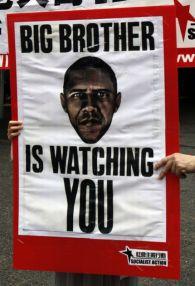 Expressing concern over revelations by whistleblower Edward Snowden alleging that the NSA spied on Chinese leaders and businesses, China on Monday demanded that the US explain the facts and stop surveillance activities.
"We are seriously concerned with relevant reports," Chinese Foreign Ministry spokesman Hong Lei told a media briefing reacting to media reports quoting Snowden that the US' National Security Agency spied on Chinese leaders and penetrated top telecom networks like Huawei.
For a long time, media reports had said that America has carried out spying and espionage activities in many countries including China, Hong said in response to the reports based on documents provided by fugitive NSA contractor Snowden.
"China has lodged many representations to the US asking it to make a clear explanation and stop such behaviour," he said.
China's reaction came after a top Huawei official similarly criticised the NSA.
"If the actions in the report are true, Huawei condemns such activities that invaded and infiltrated into our internal corporate network and monitored our communications," said Roland Sladek, a top Huawei executive.
Shenzhen-based Huawei was founded in 1987 by former People's Liberation Army engineer Ren Zhengfei and is now among the world's top makers of telecommunications equipment.
Washington has long seen it as a security threat due to its perceived close links to the Chinese government, which the company denies, and both the US and Australia have barred it from involvement in broadband projects over espionage fears.
Asked about allegations of Chinese espionage against US military and businesses by hackers, Hong said "China is a victim of cyber attacks. We are firmly opposed to hacking activities".
He said China believed that telecommunication systems should be used for normal economic and social development of the country and not for cyber spying and espionage.
"China always said that the international community should make joint efforts to work out regulations and build a peaceful, open and cooperative cyber space," he said.
Image: A protester supporting Edward Snowden during a demonstration in Hong Kong.
Photographs: Bobby Yip/Reuters