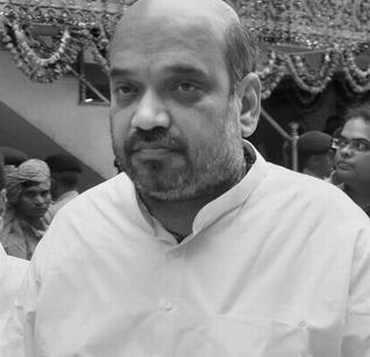 The special Central Bureau of Investigation judge hearing the case of fake encounter cases of gangster Sohrabuddin Sheikh and Tulsi Prajaptai, was on Wednesday transferred, following which the court adjourned the hearing on the Amit Shah's discharge plea.
Special CBI Judge J T Utpat was transferred to Pune, after which the court hearing was adjourned till July 2. Incidentally, last week, judge Utpat had reprimanded Shah's advocate for filing an exemption application without assigning any reason to it.
"Every time you are giving this exemption application without assigning any reason," judge Utpat had said. The court had on May 9 issued summonses to Shah and other accused in the case, which had been transferred from Gujarat.
The CBI had charge-sheeted Shah and 18 others, including several police officers in the case, last September. According to the CBI, gangster Sohrabuddin Sheikh, who was claimed to have links with Pakistan-based terror outfit Lashkar-e-Tayiba, and his wife Kauser Bi were abducted by Gujarat's Anti-Terrorism Squad when they were on way from Hyderabad to Sangli in Maharashtra and were killed in an alleged fake encounter near Gandhinagar in November 2005.
Tulsiram Prajapati, an eye-witness to the encounter, was killed by the police at Chapri village in Banaskantha district of Gujarat in December 2006. Shah, who was then minister of state for home, was allegedly involved in the conspiracy behind both the incidents.