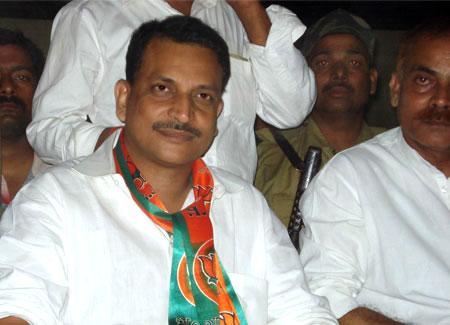 The Bharatiya Janata Party on Friday said invitation extended to the United States consul general in Mumbai for Narendra Modi's Sunday rally will not be recalled following the outrage over the treatment meted out to Indian diplomat Deyani Khobragade which it termed as "unacceptable".
"We don't recall an invitation after giving it. But we are sure that the US attitude is not befitting. We always treat our guests with respect but won't compromise on the issue of national pride and national power," BJP General Secretary Rajiv Pratap Rudy said.
He, however, was unsure whether the US diplomat would attend the rally given the stand-off between the two countries following the episode.
"We are not aware of that," Rudy said when asked if the American diplomat would be attending the rally. The party has invited Mumbai-based envoys of various countries for the event.
"Invitations have gone to everyone. But the incident which has happened with Devyani... her humiliation in the US is unacceptable," he said.
"The leader of Opposition in Lok Sabha Sushma Swaraj and her counterpart in Rajya Sabha Arun Jaitley have opposed this," he said, adding "This attitude of America and the behaviour towards India is totally unacceptable to the BJP."
BJP president Rajnath Singh would attend the rally but party stalwart L K Advani will not be present. Ally Shiv Sena leader Uddhav Thackeray also will not be there as it is BJP's rally and not of the National Democratic Alliance, he said.
BJP is making all efforts to make Modi's 'Mahagarjana rally' a success, party's Maharashtra unit president Devendra Fadnavis said. Lakhs of party workers are expected to attend the rally from different parts of Maharashtra, and also from neighbouring states.
In order to ensure smooth travel to Mumbai for them, 22 special long-distance trains have been booked, he said.