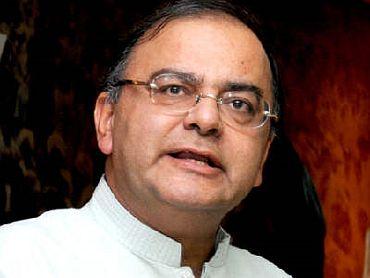 The Bharatiya Janata Party on Friday threw its weight behind the Women's Reservation Bill, saying the quota for women in Parliament and state assemblies is an idea whose time has come.
"Reservation is necessary because it is an instrument and not a privilege to give equality to women whom the political system does not consider equal," the Leader of the Opposition, Arun Jaitley said. "It's an idea whose time has come... Sooner or later, Lok Sabha has to pass it," he said.
The Bill had been passed in Rajya Sabha in 2010 but has been hanging fire since then with many regional parties expressing their strong disapproval of it.
Addressing a Federation of Indian Chambers of Commerce and Industry Ladies Organisation event, Jaitley said there are some transient issues about the Bill such as rotating constituencies but these are theoritical questions.
He said women reservation at municipal and panchayat level has been broadly successful with some states like Bihar reserving 50 percent of seats for the fairer sex.
Even as a lot of distance is yet to be covered, the subject of women's empowerment, including their safety, has gained a lot of traction in society with the rising population of those with aspirations to achieve more in life, Jaitley said.
"I have not the least doubt that we are in the process of re-writing history," he said, touching on recent cases involving woman complainant and victims and how some of them have gone on to bring to account high-profile accused.
If his party comes to power, Jaitley said, its top priority would be to recreate the investment cycle which has broken down.
He also took a dig at Prime Minister Manmohan Singh and said a PM is judged not by the number of years he serves but by the direction he gives to people.