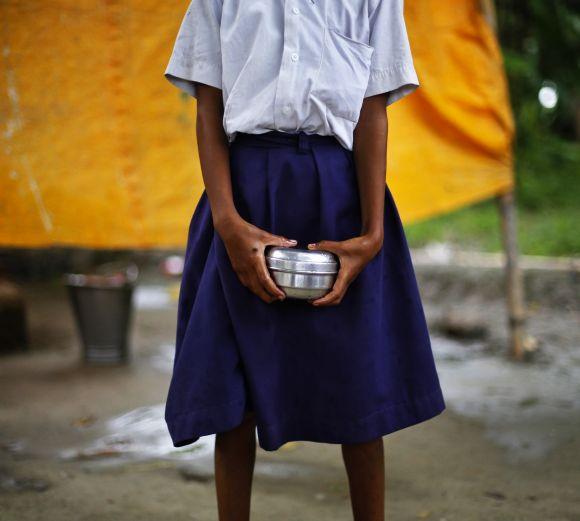 Fifty girl students of a middle school in Bihar's Sitamarhi district were taken ill on Friday after drinking water from a tubewell, officials said.
Nearly 20 girls were taken ill on Thursday after drinking water from tubewells at three separate schools in state's Saran, Gopalganj and Darbhanga districts. Friday's incident took place at the KasturbaGirlsMiddle School at Runnisaidpur in Sitamarhi, a district police officer said.

All children were first admitted to the primary health centre in Runnisaidpur and later over 30 of them were shifted to the government owned SMCH in Muzaffarpur district after their condition deteriorated. In Muzaffarpur, doctors treating them said that the children had symptoms of poisoning but their condition is now out of danger.
According to officials, the children complained of stomach pain and started vomiting soon after drinking water from the tubewell. "It is a clear case of foul play by some anti-social elements," officials said.
After the news of the children having taken ill spread, hundreds of villagers thronged to the public health centre,where they were admitted for treatment. Chief Minister Nitish Kumar has expressed concern over the incidents. He said, "I am really worried as after the contaminated mid-day meal tragedy, now reports of poison being mixed in tubewells at schools are coming in from various places."
He added that Director General of Police Abhayanand has been directed to initiate a probe into such incidents to reach the bottom of it. Last month, 23 children lost their lives after consuming contaminated mid-day meal in a school in Saran district.