Curfew was on Monday relaxed in violence-hit Baksa a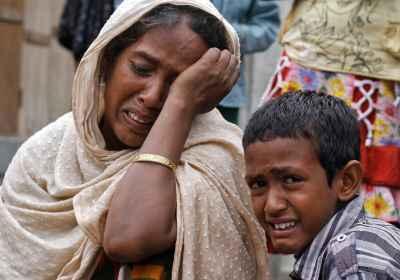 nd Kokrajhar and neighbouring Chirang districts of Assam where 34 persons were killed in the mayhem unleashed by National Democratic Front of Bodoland-Songbijit militants since Thursday last.
With no fresh incident reported so far, the district administrations relaxed the prohibitory order imposed since Friday night for eight hours from 10 am at Baksa, for six hours at Kokrajhar and for seven hours from 10 am at Chirang respectively.
Flag march by the army continued to instill confidence among the people even as the security forces were patrolling the affected areas to prevent further outbreak of violence, the sources said.
No fresh attacks were reported since Friday from Baksa and Kokrajhar districts falling under the Bodoland Territorial Areas districts, which also includes Chirang and Udalguri districts, the sources said.
IGP L R Bishnoi claimed a major attack was averted on Sunday with the killing of two NDFB-S militants in an encounter at Baksal village in Udalguri district where they had gone to unleash violence in nearby villages.
Bodies of two women, feared drowned while attempting to vflee, were recovered at Durmonighat under Barpeta Road police station on Sunday taking the toll to 34.
Thousands of people, who fled their homes during the violence, were being provided shelter by the government in relief camps.
Image: A violence-hit woman cries with her son at a relief camp in Narayanguri village in Assam's Baksa district on Saturday
Photograph: Utpal Baruah/Reuters