Several politicians from West Bengal are under scrutiny for sheltering Jammat-e-Islami and Chaatra Shibir operatives, says a Intelligence Bureau note to the Home Ministry. Vicky Nanjappa reports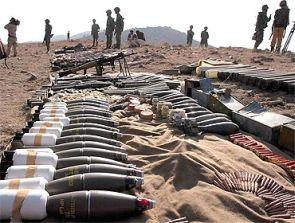 An Intelligence Bureau note to Minister of State for Home, R P N Singh, states that terrorist groups plan to bring in arms and ammunition to India across the porous Bangladesh border. The consignment is expected to land in West Bengal.
This information is significant as several leaders from the Trinamool Congress face allegations of sheltering Jammat-e-Islami and Chaatra Shibir operatives.
IB officials say that members of these outfits are being driven out of Bangladesh and are taking refuge in West Bengal. Several politicians from the state are under scrutiny for sheltering these operatives. The IB is monitoring these links and a couple of names, including one who was recently elected to the Rajya Sabha, have surfaced.
The IB says that some MP's who have had close links with the SIMI are shielding the Jamaat militants in India, who have local support.
Nearly 40 militants, who fled Bangladesh, are hiding in West Bengal, says the IB.
Like in Bihar, the agencies have found it extremely hard to track down militants of the Jamaat in West Bengal. While in Bihar it was the Indian Mujahideen, in West Bengal it is the Jamaat and the SIMI that is a cause of worry.
They land in West Bengal and are then whisked away to remote areas of the state. Even the local police do not appear to be doing much. Often it has been found that the police are deliberately tightlipped due to pressure from the top, an officer with the IB said.
The TMC has often been accused of patronising the politics of religious fundamentalism. Biman Bose of the Left Front had said that the TMC was shielding Islamic fundamentalists who have been rejected by Bangladesh.
"When Bangladesh police operate in Satkhira, and Jamaat cadres have to flee, they get shelter from the Trinamool MP in Basirhat," Biman Bose had alleged.
Bose also made an allegation against Ahmed Hassan, who was sent to the Rajya Sabha and said that he was close to the Jamaat and was a correspondent of the Jamaat's newspaper, Naya Diganta.
He feels that this is an attempt deliberately made to disrupt a drive undertaken by Bangladesh Prime Minister Sheikh Hasina.
A few days ago Sheikh Fazlul Karim Selim, a member of the Awami League in Bangladesh, had raised the same issue. He made a request to West Bengal Chief Minister Mamata Banerjee to hand over Jamaat-e-Islami terrorists who had taken shelter in India.
Selim urged India not to harbour these terrorists, who he said fled to the neighbouring country during the joint force's recent operation in Satkhira.
Security agencies say that the situation appears to be going from bad to worse and there are clear instructions to put anyone supporting Bangladeshi militants on the radar.
The SIMI which has taken refuge in Bangladesh has already shown what it is capable of. The operations of the Indian Mujahideen, thanks to Amir Reza Khan, were largely witnessed in Bangladesh.
The protecting of Jamaat operatives who naturally ally with the radical wing of the SIMI only adds to the problem.
The Home Ministry says that West Bengal is the easiest route for Bangladeshi militants to smuggle in arms and ammunition. The radical SIMI on the other hand will aide this as they have a lot of benefit and are looking to carry out strikes in India.
There is a sizeable SIMI cadre that relies on political support as a result of which the Bangladesh militants issue has blown out of proportion, Intelligence Bureau officials point out.
It is important for India to share a good rapport with Bangladesh since we face a common terrorism problem. Bangladesh expects us to hand over these militants and also cooperate to expect the same from them, IB officials also point out.