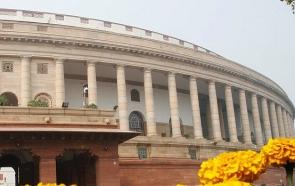 The Communist Party of India-Marxist-led Left Front has decided to support the Congress-nominated independent candidate for the ensuing Rajya Sabha elections in the state.
"We will field one candidate for the upcoming Rajya Sabha polls and support the Congress nominated independent candidate in the other seat," Left Front chairman Biman Bose said.
Five Rajya Sabha seats will be falling vacant in the state in April, for which polls are scheduled on February 7.
As per the strength in the state Assembly, Trinamool with 186 seats, would be able to send three members to Rajya Sabha. It has the support of six MLAs of the GJM and an independent. The Left Front with about 61 seats will be able to secure one.
A candidate requires 49 first-preference votes to win a seat in the Rajya Sabha, which has 294 seats in assembly.
"After giving 49 votes to the Left Candidate we will have 12 extra votes if Congress nominates a independent candidate then we will give our extra votes to that candidate," said Bose.

Trinamool Congress had already announced their nomination of painter Jogen Chowdhury, actor Mithun Chakraborty, industrialist K D Singh and Ahmad Hasan as their candidates for the Rajya Sabha elections.
Incidentally, these five seats were with the CPI-M-led Left Front and their supporting candidates.

The Congress and the Left are yet to announce their candidates.
It has been decided in a Left Front meeting that given the strength of the Left in the assembly, the CPI-M will be fielding its candidate.