The Intelligence Bureau and the Research and Analysis Wing are at loggerheads with the Home Ministry for its proposal to allow international roaming for Pakistanis on Indian soil as they believe it will be misused. Vicky Nanjappa reports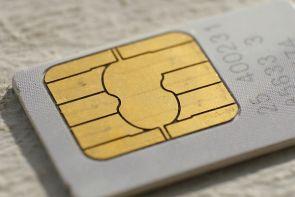 The Home Ministry's proposal to restore international roaming for travellers between Pakistan and India is being met with stiff resistance from the Intelligence Bureau and the Research and Analysis Wing.
The ministry had also proposed to give clearances to Pakistan telecom operators to sign contracts with Indian telecom service providers.
But the IB and R&AW say they are already having a tough time intercepting calls from Pakistan's terror factories and the Home Ministry's proposal if implemented would make matters worse. They back their claim citing numerous cases of hacking in India by Pakistan hackers.
"We are trying to create awareness about hacking through mobile service providers. There have been cases reported from different parts of the country where a person has answered calls from phone numbers beginning with +92 and have ended up losing balance on their prepaid phones," said an IB source.
"Usually the caller asks the victim to enter codes such like #90 saying the call is being made to check mobile network and connectivity. Those who follow the operator's instruction and key in the code always end up losing balance on their phone.
The IB says that allowing international roaming for Pakistanis on Indian soil would be misused. They say that in case Pakistani SIM cards come to India, they would have to rely on Pakistani operators to get the call details in case it has been misused.
However, the Home Ministry is of the opinion that if international roaming is made available after a tie up with Indian telecom operators, getting call details will be easy. They have suggested that the service should first be offered on trail basis to dignitaries and VIP's visiting India.
While the two countries are beginning to take concrete steps to boost bilateral trade and commerce, residual mistrust and bureaucratic obduracy will take heart from the latest row over how much India should open up to Pakistan.
The Indian Express reported that international call roaming for travellers between India and Pakistan may soon be restored, with the Home Ministry keen on giving security clearances to Pakistan's telecom companies for signing contracts with Indian telecom service providers.
The IB says that Pakistan has made it clear that India first needs to extend this facility to their visitors and only if it is successful will they allow the same for Indian visitors to Pakistan. This facility was available until 2004, but had been discontinued after gross misuse by Pakistanis.
The Home Ministry argues that if this service if allowed it would help the agencies a great deal. Even if someone misuses the SIM in India, it is very easy to track them down since these networks will be tied with Indian networks.
According to details available with the Intelligence Bureau, elements in Pakistan have resorted to every sort of method to hack into Indian networks. They have hacked the BSNL website and during terror strikes, there have been calls made to the National Security Agency and even army bases posing to be Indian officers.
"The trust is not there as yet and it would be too early to allow the Home Ministry's proposal unless we set a lot of things in order," an IB official pointed out. The +92 number scam that continues till date has affected nearly 2 lakh consumers in India.
An advisory states that calls originating with this prefix are not be answered or returned. It is claimed that through this call, the Pakistan spy agency was attempting to clone the SIM.
If a person answers or calls back he runs the risk of losing all his balance or even having his SIM cloned through which information on the handset is passed on. A probe into this is still on and investigators are trying to verify the extent of data theft that could have taken place.
Experts, however, question the claim of cloning a SIM through a call. SIM cloning usually requires physical access to the SIM.
Wirelessly cloning a SIM is pretty tough and could be done only if the caller manages to hack into the network of the service provider. This is a very expensive exercise, experts say, but it would be good if the investigators study this aspect as well.