The Supreme Court is allegedly being used as a "tool" by anti-India forces, Rashtriya Swayamsevak Sangh-linked weekly Panchjanya has said while criticising the apex court for issuing notice to the Centre over pleas challenging its order to block social media links to the BBC documentary on Prime Minister Narendra Modi.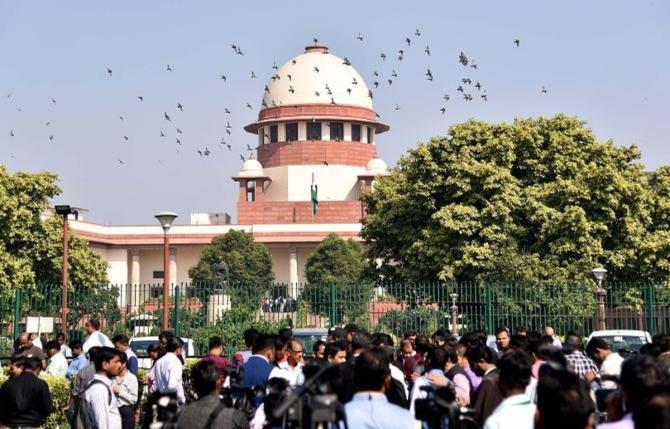 After efforts to "save" terrorists in the name of human rights, creating "hurdles" in India's growth in the name of environment, now it is being tried that forces against the country should have the right to do propaganda against it in India itself, an editorial in the latest edition of the magazine said.
Citing the apex court notice to the Centre on the BBC documentary, the editorial alleged, the "Supreme Court was created for safeguarding the interests of our country but it is being used as a tool by the opponents of India in their efforts to clear their way."
The Supreme Court runs on taxpayers' money and works according to Indian law for the sake of the country, it noted.
Dubbing the BBC documentary as a "propaganda" to defame India, the editorial said it is "false" and "based on fiction".
The editorial also stated that all anti-national forces take advantage of the provisions of "our democracy, our generosity, and our civilisational standards," against us.
The Supreme Court has last week dismissed a plea seeking the imposition of a complete ban on the BBC in India in the wake of the controversial documentary, terming the petition "entirely misconceived" and "absolutely meritless".
Another set of petitions challenging the government's decision to block the documentary will be heard in April next.
On January 21, the government issued directions to block multiple YouTube videos and Twitter posts sharing links to the documentary.