The Centre has issued directions for blocking multiple YouTube videos and Twitter posts sharing links to the controversial BBC documentary 'India: The Modi Question', according to sources.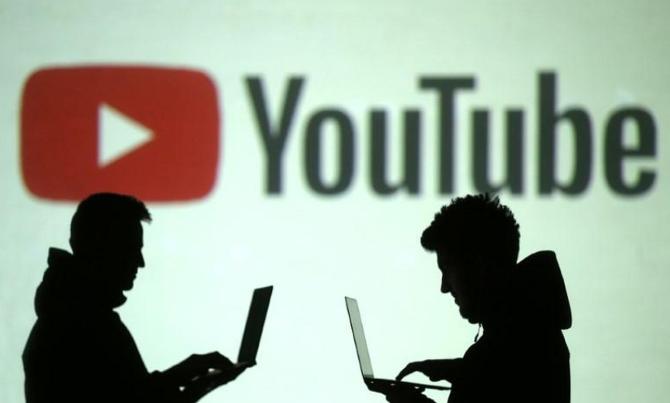 The two-part BBC documentary, which claims it investigated certain aspects relating to the 2002 Gujarat riots when Prime Minister Narendra Modi was the chief minister of the state, has been trashed by the Ministry of External Affairs as a 'propaganda piece' that lacked objectivity and reflected a 'colonial mindset'.
The directions on blocking access were understood to have been issued by Apurva Chandra, Secretary, Ministry of Information and Broadcasting on Friday using the emergency powers under the IT Rules, 2021.
Sources said senior officials of several ministries, including external affairs, home affairs, and information and broadcasting, examined the documentary and found it to be an attempt to cast aspersions on the authority and credibility of the Supreme Court, sow divisions among various Indian communities, and make unsubstantiated allegations regarding actions of foreign governments in India.
While opposition parties like the Congress and the Trinamool Congress criticised the Modi government for 'censorship', a group of 302 former judges, ex-bureaucrats and veterans slammed the BBC documentary as a 'motivated charge sheet against our leader, a fellow Indian and a patriot' and a reflection of 'dyed-in-the-wool negativity and unrelenting prejudice'.
In a statement, the former bureaucrats and others claimed the documentary is the archetype of past British imperialism in India setting itself up as both judge and jury to resurrect Hindu-Muslim tensions that were overwhelmingly the creation of the British Raj policy of divide and rule.
Former Rajasthan high court chief justice Anil Deo Singh, former home secretary L C Goyal, former foreign secretary Shashank, former Research and Analysis Wing chief Sanjeev Tripathi and former National Investigation Agency director Yogesh Chander Modi are among the signatories to the statement.
This documentary is not a neutral critique and is not about exercising creative freedom or a divergent, anti-establishment point of view, the statement signed by 13 former judges, 133 ex-bureaucrats, including diplomats, and 156 veterans said.
'Not only is the BBC series, judging from what we have seen of it so far, based on delusional and evidently lopsided reporting, but it presumes to question the very basis of the 75-year-old edifice of India's existence as an independent, democratic nation, a nation which functions according to the will of the people of India,' it said.
Congress leader Jairam Ramesh and TMC leader Derek O'Brien accused the government of imposing censorship.
'PM and his drumbeaters assert that the new BBC documentary on him is slanderous. Censorship has been imposed,' Ramesh said on Twitter.
'Then why did PM Vajpayee want his exit in 2002, only to be pressured not to insist by the threat of resignation by Advani?' he said.
Why did Atall Bihari Vajpayee remind him of his 'raj dharma', Ramesh asked, referring to the statement of the the then prime minister after the 2002 riots.
O'Brien claimed the documentary had 'exposed' Modi.
'CENSORSHIP@Twitter @TwitterIndia HAS TAKEN DOWN MY TWEET of the #BBCDocumentary, it received lakhs of views. The 1 hr @BBC docu exposes how PM @narendramodi HATES MINORITIES,' O'Brien said.
Giving reasons for taking down the documentary, the sources said it was found to be undermining the sovereignty and integrity of India, and having the potential to adversely impact friendly relations with foreign states as also public order within the country.
Orders have also been issued to Twitter for blocking over 50 tweets containing links to the YouTube videos concerned, they said, adding that social media platforms have complied with the directions.
On Thursday, External Affairs Ministry spokesman Arindam Bagchi sharply condemned the BBC documentary when asked about it.
"Let me just make it very clear that we think this is a propaganda piece designed to push a particular discredited narrative. The bias, the lack of objectivity, and frankly a continuing colonial mindset, are blatantly visible," he said.
On comments made by former British Foreign Secretary Jack Straw on the riots, Bagchi said he seemed to be referring to some internal report of the UK government.
"How do I have access to that? It is a 20-year-old report. Why would I just jump on it now? Just because Jack Straw says it, how do they lend it that much legitimacy?" he wondered.