Tension prevailed in Ghoti town of Maharashtra's Nashik district after some local residents gathered outside a police station and sought action against a man over his Facebook post, which they alleged hurt their religious sentiments, police said on Friday.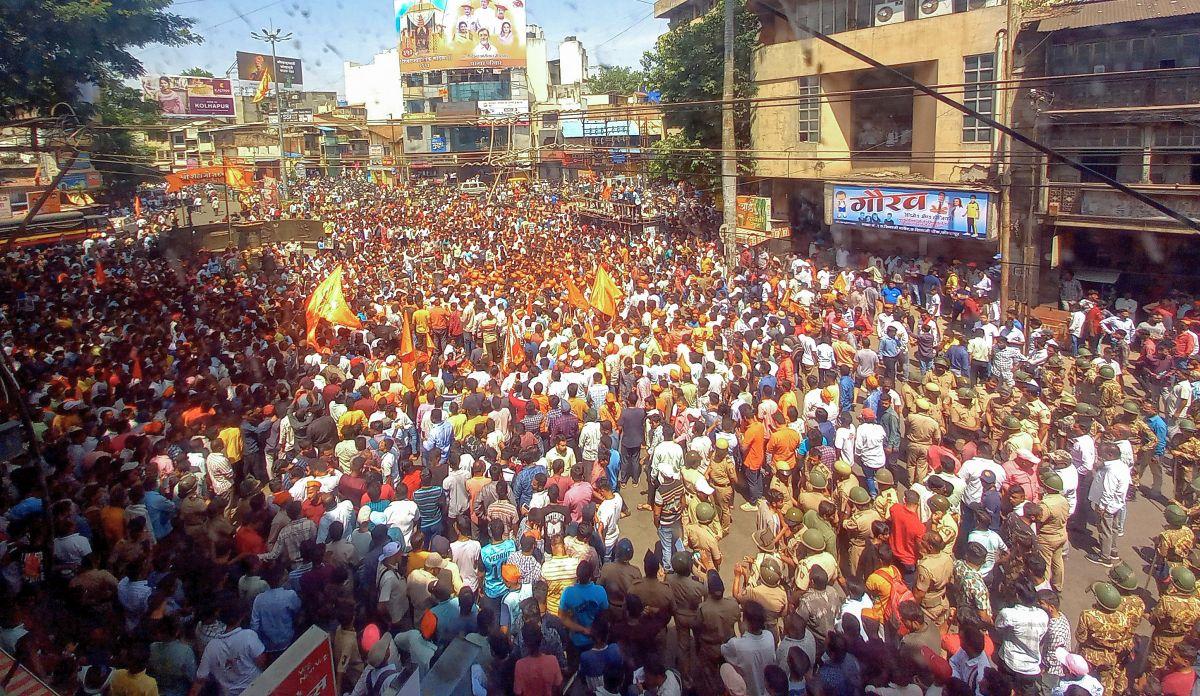 The incident took place on Thursday evening, after which the police took the 23-year-old accused into custody, they said.
"A Facebook post by a man created a tense situation in Ghoti. The man had posted some edited photographs on the social media platform, which went viral and triggered tension," a police official said.
"Local residents gathered outside the Ghoti police station in the evening seeking action against the man. The police, however, managed to defuse the situation," he said.
Following the incident, the police took out a route march in the town.
A case was registered under Indian Penal Code (IPC) section 295-A (deliberate and malicious acts intended to outrage religious feelings of any class by insulting its religion or religious beliefs) against the accused and he was taken into custody, the police said.
"The situation is under control now and no untoward incident occurred," the official said.
The incident took place close on the heels of tension in Kolhapur and Ahmednagar cities of the state recently over social media status messages put by some individuals.
Tension gripped Kolhapur city in western Maharashtra on Tuesday after two men allegedly put 18th century Mysore ruler Tipu Sultan's image along with an offensive audio message as their social media status.
The next day, police had to disperse hundreds of protesters after they hurled stones during a demonstration against the alleged use of Tipu Sultan's image.
In Ahmednagar, some youths displayed photos of 17th century Mughal emperor Aurangzeb in a procession, which sparked tension earlier this week.
In Ashti town of Beed district, a teenage boy's alleged act of putting a social media status message glorifying Aurangzeb triggered tension, with some Hindutva organisations giving a "bandh" call on Friday.