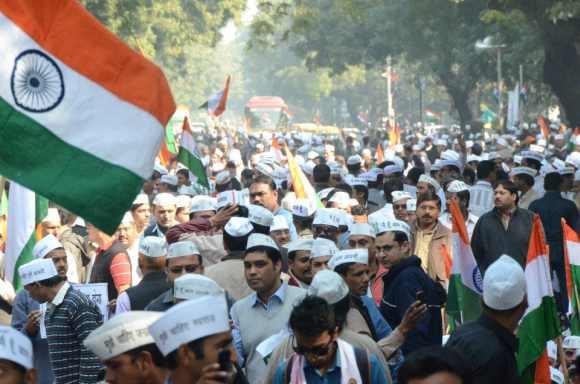 Like Uttar Pradesh, the Aam Aadmi Party has decided to contest all the 40 Lok Sabha seats from Bihar in next general elections.

The AAP convener of Bihar-Jharkhand Somnath Tripathy said that the AAP will contest all the parliamentary seats in Bihar. He said the AAP party's membership in the state has crossed the 1 lakh mark early this week
"We are getting overwhelming support of the common people in urban and rural Bihar." he said. Tripathy said that people will ignore casteism and communalism over issues such as corruption, price rise, safe drinking water and electricity.
"The common man has made up mind to support AAP for corruption free and development as a major poll plank." he said.
He said the party will be finalising names soon and efforts would be made to announce the first list of its Lok Sabha poll candidates for Bihar by the end if this month.
He underlined that the AAP candidates, like in New Delhi, would be common
people, the 'aam aadmi'. Fifty-six cr Aadhaar numbers issued, 60-cr target to be achieved soon.