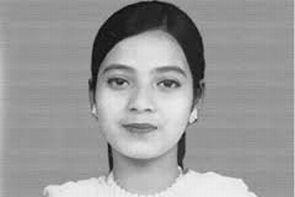 Arvind Kejriwal-led Aam Aadmi Party has demanded Central Bureau of Investigation's independence to identify Intelligence Bureau officials and political masters in the Ishrat Jahan fake encounter case, a party statement read.
"The facts which have been revealed in the Ishrat Jahan encounter case show a shocking degree of ruthlessness, heartlessness and lawlessness on the part of Gujarat Police and indeed the Gujarat government. The CBI charge-sheet deserves to be taken seriously in this case for this is a court monitored investigation which reconfirms what was already established by a magisterial inquiry and a second inquiry conducted by an SIT under the supervision of the high court. It establishes that the officers incharge of maintaining the rule of law meticulously conspired and planned cold blooded murders, and planned an elaborate cover up, even writing the FIR even before the encounter," the statement added.
"The involvement of senior IB officers in conspiring, planning and participating in the cold blooded murder to the extent of even procuring and planting weapons on the dead bodies of the victims shows that the UPA was also complicit in this violation of the rule of law. Such is the clout of the IB within the home ministry that the CBI has been prevented from charge-sheeting the IB officials against whom the CBI has collected enormous evidence," the statement noted.
"Unfortunately, this is not the only murder of this kind conducted by the same team of senior Gujarat police officials. Like the Ishrat Jahan encounter case, wherever other encounters (such as the Sohrabbuddin encounter, the Kauser Bi encounter, the Tulsiram Prajapati encounter, the Sadiq Jamal encounter, the Samir Khan encounter) have been investigated by agencies outside the Gujarat police, under the orders of and supervision of the courts, a standard and very disturbing pattern has been found. In each of these cases, encounter team is the same consisting of Vanzara and company. In each of these, the story in the FIR as trotted out by the same "encounter specialists" Vanzara and his team is the same," the statement sought to point out.
"Aam Aadmi Party demands that the CBI should be allowed independence to carry this case to its logical conclusion by identifying the IB officials and the political masters in Ahmedabad and Delhi who allowed such a gross violation of human rights enshrined in our Constitution. The party also demands institutional mechanisms for accountability and oversight over the functioning of various intelligence agencies," the statement concluded.