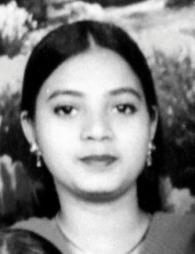 The Central Bureau of Investigation is probing "all angles" in the Ishrat Jahan case including the statements of some witnesses claiming knowledge of political conspiracy behind the fake encounter involving the Gujarat Police and the Subsidiary Intelligence Bureau.
"We are investigating all the angles related to it," CBI Director Ranjit Sinha said.
Sinha was asked whether the CBI is probing the statement given by Deputy Superintendent of Police D H Goswami before the magistrate where he reportedly claimed that Deputy Inspector General of crime branch DG Vanzara had got the nod from Gujarat's political leadership for the encounter.
Speaking to mediapersons on the sidelines of Interpol conference on wildlife crimes organised here, Sinha said the CBI is taking assistance from other agencies including the National Investigation Agency in its probe in the case.
He was replying to a question whether the agency has approached the NIA in connection with the claims of US citizen David Headley, a Mumbai attack mastermind, that Ishrat, who was killed in an encounter along with three others, was a Lashkar terrorist. The CBI in its first charge sheet has held that the 2004 encounter was fake.
Sinha said Intelligence Bureau is also cooperating with the agency. On the issue of coal scam where the CBI's lawyer Uday U Lalit recused himself from representing the agency in the wake of a first information report being against Naveen Jindal and his company Jindal Steel and Power Limited, Sinha said the agency has engaged an Additional Solicitor General to represent it before the Supreme Court.
He refused to reply whether the CBI's case has been compromised as Lalit could be privy to evidence collected by the agency against Jindal in this case.
Lalit has reportedly shown his inability to participate in the highly sensitive proceedings since he has represented mining companies owned by Jindal, a Congress member of Parliament.