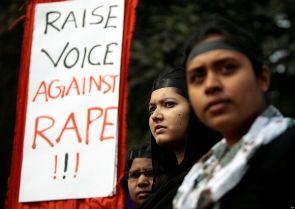 The Delhi High Court has reduced from 14 to 12 years the jail term awarded to the lone convict in the sensational Dhaula Kuan gangrape case in which a Delhi University student was assaulted in a moving car in 2005.
Justice Pratibha Rani, however, maintained the sentence and fine of Rs 20,000 awarded to convict Ajit Singh Katiyar for the other offences of IPC, including abduction, criminal intimidation and administering of an intoxicant, that were committed by him.
"Reverting to the facts of the present case and the submissions made by the counsel for the appellant (Katiyar), I find that while sentencing appellant to 14 years imprisonment for committing the offence punishable under Section 376(2)(g) (gangrape) IPC, the trial court did not specify any act of cruelty attributed to the appellant which required him to be awarded a sentence of 14 years.
"Accordingly, while maintaining the conviction of Katiyar for committing the offence punishable under Sections 376(2)(g) IPC and 366/328/506-I/34 (abduction, administering intoxicant, criminal intimidation and common intention) of the IPC, the substantive sentence awarded to him for committing the offence punishable under Section 376(2)(g) of IPC is reduced from 14 years to 12 years...," the judge said.
The high court decision came on Katiyar's appeal against the trial court's December 2009 order convicting and sentencing him to 14 years in jail for abducting a 20-year-old Delhi University student from Mizoram and raping her in the moving car along with three other occupants of the vehicle by taking turns. Two of them had raped her twice.
The victim was abducted on May 8, 2005, when she was walking back home after buying food from a roadside eatery along with a friend and was raped by the 4 accused in a car near Dhaula Kuan in South Delhi.
The police till date have failed to arrest the three co-accused -- Danda, Jat and Tappe. They also could not trace the car used in the abduction and rape. The friend of the victim managed to escape from the spot.