'At the current time, we should be vaccinating all those who are potentially going to get more severe illness, before we start vaccinating very young individuals.'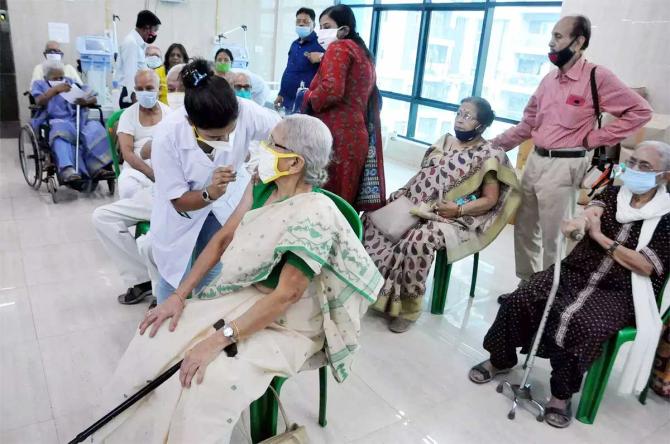 COVID-19 remains a waiting game.
Yes, even almost two years after the first infection broke out in Wuhan, central China.
Physicians and scientists, world over, are still anticipating the additional data about the disease, that will keep trickling in.
Only then will they really know what shall be the spectacular grand finale of this fickle, larger-than-life virus, that has, 244 million cases and 4.95 million deaths later, bizarrely turned our collective lives upside down for nearly 700 days.
So, with regards to COVID-19 it is still the case of that old adage: The only certainty there is, is that there is uncertainty.
Or as Dr Rustom Antia puts it: "One of the most interesting things over here is that we don't know the answers to all these questions. People would love to know the answers -- I'd love to know the answers -- to these questions. But we don't know them yet."
Samuel C Dobbs Professor at the department of biology, Emory University and its affiliate faculty, Emory Vaccine Centre, Atlanta, his work is about monitoring pathogen-host interactions and the watching the development of new infectious diseases.
In Part II of an interview to Vaihayasi Pande Daniel/Rediff.com, Dr Antia responds to queries on child vaccines, vaccine equity, travel in pandemic times and the endemicity of the virus causing COVID-19: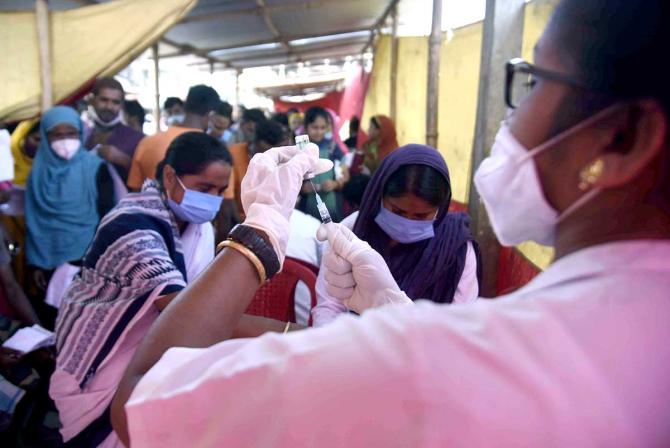 What is some of the most important emerging information on vaccines? What are the new angles about vaccines that you are looking at?
What we are looking at is trying to focus on disease (caused by SARS-CoV-2) rather than infection, because coronaviruses in general -- the ones that are endemic -- are relatively mild, if you have immunity to them.
We don't know if they (the already endemic coronaviruses) are just intrinsically mild or the immunity generated in childhood is needed to generate mild infections of adults, which we think is the case. But we aren't sure.
We expect that people will be infected every few years (with a version of COVID-19), just as they're infected every few years with the already circulating endemic coronaviruses and we aren't too worried about those infections.
The important thing is that people get vaccinated and particularly individuals at higher risk of disease and older individuals get vaccinated right away.
And they can boost it (the vaccine), if they start showing signs of getting reinfected and the reinfections are severe. We are going to have to just wait measure, and sort of act, depending on what the outcome is.
One of the most interesting things over here is that we don't know the answers to all these questions. And people would love to know the answers -- I'd love to know the answers -- to these questions. But we don't know them yet. And we're just going have to wait and see what the data tells us.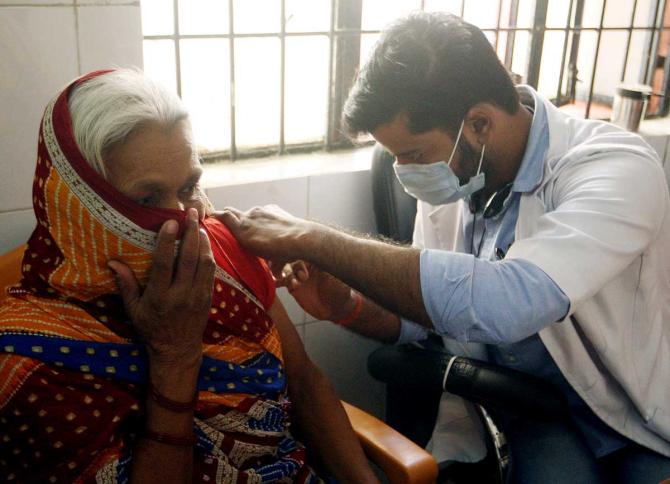 A theoretical question: If there is lack of vaccine equity across the world, and not that much of an endeavour to push for vaccine equity, and also the problem of people refusing vaccines, like in America, wouldn't that put pressure on the power of the vaccine?
If transmission of COVID-19 continues, and all people are not getting the vaccine, then there's always a chance of a new variant arising and more pressure on the vaccine to protect?
Two things here. First of all, ethically, the vaccine should go to all the older people across the planet, before they go to younger people.
I don't think many people would disagree that, at least, in principle, that, that is the way vaccine distribution should work.
Having said that, the endemic human coronaviruses (to which family the COVID-19 virus belongs) infect us many times. They have shown, that they like influenza, they tend to change antigenically, slowly with time.
And that's likely to happen (with the COVID-19 virus) regardless of whether we use the vaccine or not. I'm not so worried about the evolutionary bit.
I'm more worried -- and of more concern -- is that older individuals, across the world, get access to the vaccine, and, at least, should they want to take the vaccine, they have the opportunity to do so.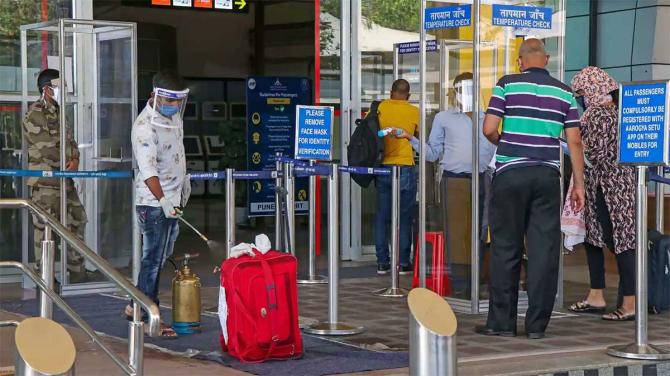 Global travel rules are constantly changing. Some countries now do not require incoming fully-vaccinated Indian travellers to have RT-PCR test on arrival or quarantine?
That's very puzzling because although vaccines do reduce the transmissibility or chances of getting the disease, you can still get it in transit. Shouldn't everybody be either getting an RT-PCR test or quarantining post travel?
Well, it depends on how much the virus is circulating (in the country you are travelling to) compared to the number of cases that are coming in from outside.
If there's almost no coronavirus infections in a country, for example New Zealand or China, then you want to be very careful that you don't ignite an outbreak, by having a person come in, who is infected and infectious. Right? Because that person can spread it to many people.
However, if you are talking about a country where there's already considerable spread within, then having a few more cases coming in, from the outside, isn't going to alter the epidemiology of the disease much -- so long as the number of cases coming in is very small compared to the amount of transmission that's going on in the country. It's less important in that case.
What is potentially important is whether people are bringing in new strains. But the Delta variant seems to have spread very widely. So that doesn't seem to be a problem currently. Meaning there's nothing we can do about it. It's already spread all over the place.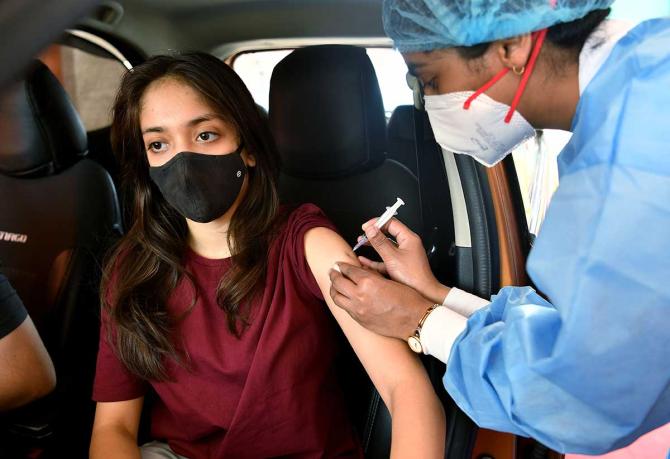 Many people in India have taken the Covaxin vaccine against COVID-19 and WHO still has not approved it. Sputnik too.
What will be the ultimate status for these vaccines?
Ideally, vaccine efficacy trial data should be made accessible to everyone. The best way -- as with all science -- to check if things are going on well is to have open access to data. And that's very important.
Without open access to that data, it's going to be hard to tell what's going on with the different vaccines.
One heard a lot about the Johnson & Johnson one-dose vaccine against COVID-19 when it came in. But it doesn't look like that many people are taking Johnson & Johnson in the US or am I mistaken?
Yes, in the US it isn't being used in as widespread a manner. It was also given with one dose.
Again, remember all these decisions, for all the different vaccines, were made very rapidly.
Different countries are going to have different vaccine manufacturers making it, in different amounts, with slightly different protocols for when you get the dose and when you get a second dose, etc. And whether you do get a second dose and so on.
So, this is likely to be important and we'll work out what the optimum dosing is over time.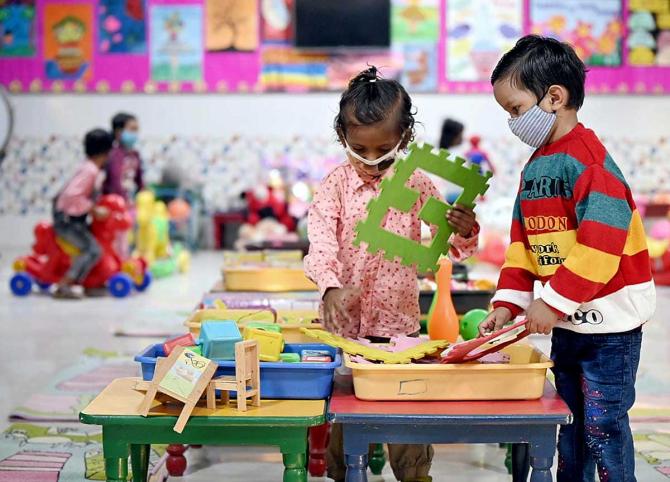 There is still no information on vaccines for children below 12. And in India, of course, it's below 18. With schools gradually reopening all over the place, there are the worries. What is your view on that?
Clearly, it's most important to give the vaccine to the people who can get the most severe illness (if exposed to the COVID-19 virus) and then move down.
With very young children, the natural infection is relatively mild. So, for children under five it is still a very open question of whether they get the vaccine (or not). It all depends on how severe the natural infection is.
We don't develop vaccines against the circulating endemic human coronaviruses (like flu), for children, because the infections of children are relatively mild.
But there's no guarantee that SARS-CoV-2 (the virus that causes COVID-19) will stay mild in very young children. In fact, if you look at another potentially emerging coronavirus, called MERS (Middle East respiratory syndrome coronavirus ie caused by a novel coronavirus MERS-CoV), it's actually causes quite severe illness in young children.
If the disease looks like it's causing severe illness in young children, then we certainly will want to vaccinate them relatively early.
If the disease is very mild in young children, it's less important to vaccinate them.
It really depends on what we see, what ongoing studies tell us about how severe natural infections are in young children.
So, there's not enough information yet?
At the moment it is debatable as to how important and at what age it's going to be (critical) to vaccinate children.
Certainly, at the current time, we should be vaccinating all those who are potentially going to get more severe illness, before we start vaccinating very young individuals.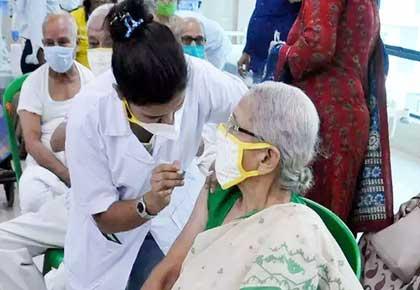 Feature Presentation: Ashish Narsale/Rediff.com