'We are also seeing the birth of new evil, the new face of drug distribution where human interface has reduced; consumers are using the Dark Web to source supplies and using cryptocurrencies as payment mode.'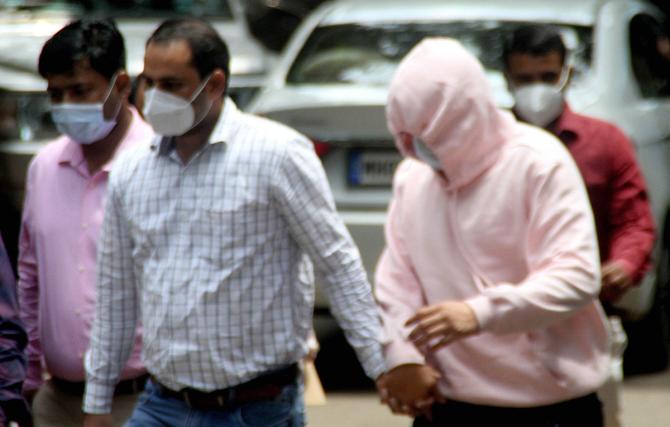 On the occasion of the International Day Against Drug Abuse and Illicit Trafficking on June 26, Sameer Wankhede -- zonal director, Narcotics Control Bureau for Maharashtra and Goa -- tells Prasanna D Zore/Rediff.com how India's apex drug law enforcement agency plans to curb the drug trafficking ecosystem in India.
Wankhede, who also worked with the National Investigation Agency, is known in Mumbai as the NCB's Singham for his on field daredevilry and was injured last year when his team was attacked by 70 drug peddlers in Mumbai's Goregaon suburb.
The first of a two-part interview:
What are the latest trends in drug trafficking in India?
What we are seeing, especially in Maharashtra and Goa, is a resurgence of consumption of the so-called 'traditional drugs', which lot many people wrongly call 'natural' drugs.
Drugs like hydroponic (cannabis grown without use of soil) weeds, multi strain drugs which are covered under cannabis and marijuana have lot many effects on the mental and psychological health of consumers.
We are also seeing resurgence of hashish and charas of which we have done lot of seizures in recent time.
Then more and more youngsters, unfortunately, are getting into drugs like LSD and cocaine.
We are also seeing the birth of new evil, the new face of drug distribution where human interface has reduced; consumers are using the Dark Web to source supplies and using cryptocurrencies as payment mode.
Most of these drugs are illegally coming into India from European and South American countries. Big players are involved in this illegal trade and their clientele are also very different. Their clientele are rich folks who can afford such expensive drugs.
Where does the supply come from and how big is this supply?
Drug crime is the most serious crime our country is facing today.
The network this business breeds is huge, international in scale, coming as they do from the African continent, the South American continent, and also from Europe into Maharashtra and Goa.
For instance, cocaine comes from South American countries; LSD comes from European countries like The Netherlands and Poland.
Some countries in Africa are not only manufacturers, but are also important transit points where distribution happens before drugs land in India.
Unfortunately, our country is not just a consumer today, but is being used by these syndicates to peddle and manufacture drugs like mephedrone methamphetamine, and precursors like mephadrine are manufactured here and distributed to different parts of the world.
Who are the biggest suppliers, manufacturers and exporters of these precursors in India?
We have identified few players against whom we are trying to take action. I won't name them for operational reasons. Obviously, there are many international players who have absconded to Europe and many countries in Africa.
So, under the leadership of DG Asthana Sir (Rakesh Asthana, director general of the NCB) we will be acting against them.
How soon can we expect some action against these criminals?
These are very legal procedures involving national and international jurisdictions. DG (Asthana) Sir is very actively coordinating these efforts and you will definitely see some action.
(A few hours after this interview was conducted, on June 23, Dawood Ibrahim's brother Iqbal Kaskar, lodged in Thane jail in an extortion case, was arrested by the NCB for his alleged involvement in the recent seizure of 27 kg of hashish.)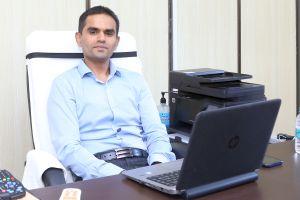 Why is it that no big fish involved in the drugs trade is caught in India? The NCB succeeds in trapping only the small players.
I strongly disagree with a statement like this.
In the past 10 months in Mumbai we have booked more than 90 cases. We have arrested more than 220 peddlers and gangsters (involved in drug trafficking).
If you see the statistics, we have dismantled more than ten gangs run by gangsters having links with the underworld, linked with Pakistan and UAE (based gangsters). If you check their names they are all dreaded gangsters and criminals.
So, I strongly disagree with the assessment that big fish are not being caught. The people we have arrested so far are the ones having 7-8 serious criminal cases registered against them, people who have regularly attacked the law enforcers.
Who are the masterminds, the financiers who make super profits from drug trafficking?
We have eliminated people who were operating out of India and put them behind bars. We have seized properties of these criminals worth more than Rs 10 crore (Rs 100 million). We have seized cash worth Rs 2.5 crore (Rs 25 million) from their houses. We have seized their luxury vehicles.
The part where there are foreign linkages, we have to follow legal procedures which can take time. But we have initiated legal proceedings against them and we will bring them back to India.
Who are the top drug traffickers in the NCB's books? Where are they and what are the legal cases registered against them?
We have a massive database of drug kingpins, suppliers and peddlers. For obvious operational reasons, it would not be appropriate for me to share more with you on these people.
We have the mapping done of how the ecosystem operates in India.
Are these criminals politically connected or people with high connections capable of taking advantage of loopholes in India's criminal justice system?
Revealing more about these aspects of our operations will definitely hamper our investigations and our efforts.
There are some people belonging to the high society, some of whom are absconding and we are doing our best to get them back to India.
How big, in terms of money generated, profits made, is the narcotics business in Maharashtra and Goa?
Unfortunately, it is a very profitable trade and it is the most important crime we are trying to put an end to. The drugs trade is very big, rampant, and tentacles (widely happening) are there. But we have been successful in instilling some fear in gangsters involved in drug trafficking.
At the NCB we don't discuss the money value of seizures we have made because reading about the money value of these drugs itself induces people to enter the trade.
But we have initiated 90 cases, made around 200 arrests and seized 220 kg of various kind of drugs like charas, ganja, weed, cocaine, LSD, meth, etc.