'In the name of creativity, Bhansali fudges India's history.'
'Bajirao was such a great warrior, but he was shown as a lover boy by Bhansali.'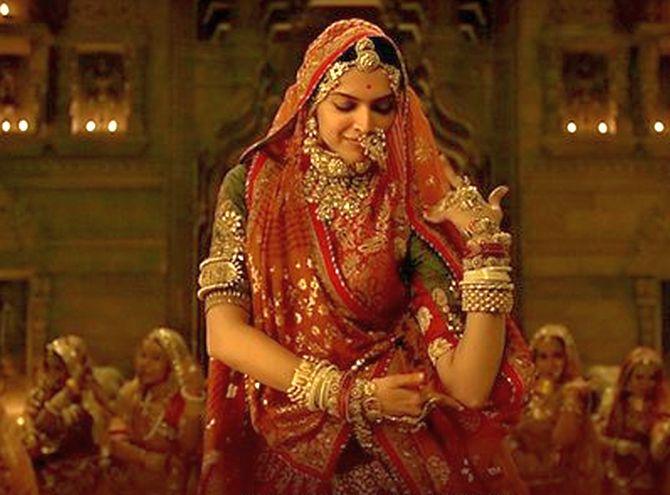 Vijendra Singh Kalyanwat is spokesperson for the Rajput Karni Sena which has led the agitation against Sanjay Leela Bhansali's film Padmavati.
Kalyanwat, below, tells Rediff.com's Syed Firdaus Ashraf why he is unhappy that Padmavati's release has been postponed.
Madhya Pradesh Chief Minister Shivraj Singh Chouhan has banned Padmavati in his state.
We are grateful to him. The central government should learn from him and ban the film all over India.
The film's release has been deferred, so why do you want it banned?
Postponement will not work.
People will again come on the roads to protest when they announce the new release date.
The only solution to Padmavati is ban the film.
If one film does not release in India, it will not make any difference to people's lives. There will be peace.
But those who have seen Padmavati -- like journalists Rajat Sharma (editor-in-chief and chairman, India TV) and Arnab Goswami (editor-in-chief, Republic TV) -- say the movie is praiseworthy of the Rajput community.
They do not know anything about Rajputs.
Why did these journalists see the movie? Are they the censor board? Are they part of the government?
Those who are objecting to the film, they should be shown the movie.
Bhansali is showing the movie to media persons to prove that he is not wrong. What do these journalists know about history?
When you saw the trailer of Padmavati, did you find anything objectionable?
The entire trailer of Padmavati is a problem.
In the war between Raja Ratan Singh and Alauddin Khilji, the latter never came out of the tent.
But in the trailer, he is shown to be riding a horse. He never fought a war with his own hands and in history, there is record of this fact.
Raja Ratan Singh has a small presence on the poster while Khilji is shown as the hero in the trailer.
Khilji was a thief, coward and had homosexual relations with his slave Malik Kafur. These things should have been shown in the trailer.
Secondly, they are showing the song Ghoomar (picturised on Deepika Padukone) which is completely wrong.
The Ghoomar came into existence in the 18th century. Moreover, Rajput queens never danced and this is a wrong portrayal of the Rajputs.
Isn't Padmavati a fictitious character, a creation of the 15th century Sufi poet Malik Mohammad Jaysi?
You come to Mewar and learn our history from the royal family and you will find the truth.
Jaysi's Padmavati is imaginary, but not Rani Padmavati. She is worshipped by us.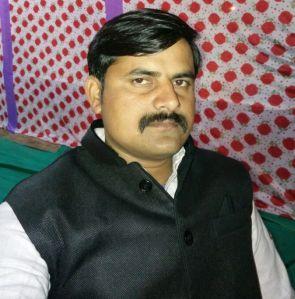 Is the delay in releasing the film a strategy on Bhansali's part?
No, he is not doing it intentionally.
A bone is stuck in Bhansali's throat because he fudged history.
Bajirao was such a great warrior, but he was shown as a lover boy by Bhansali (in his film Bajirao Mastani).
This is Rajasthan. People are very proud of their history.
There is less water here, but blood rivers used to flow in this state.
Bhansali must have realised by now what it means to distort history.
Are you not making this a personal battle with Bhansali?
Our opposition is to all those people who oppose history.
Bhansali has got this habit, therefore we oppose him.
In the future, if someone else does this, we will oppose that person too.
Before the film was made, a television serial was made on the subject. You never objected to it, so why now?
That time we were not aware of it. Now we are aware.
Earlier, Rajputs were shown as tyrants in movies but nobody protested. Now people are aware of these facts.
I have seen films in which Rajputs are shown as a brave people.
Some films used to show them as good, but most showed Rajputs in a bad light.
The Rajputs were always shown with a hunter (whip) in their hand, sitting on a horse, beating up people.
We Rajputs sacrificed our lives for the country and they are showing a wrong picture about us.
If people like Bhansali do that, then obviously they will get slapped.
If Bhansali calls the Karni Sena for a screening, will you go?
But who is calling? He hasn't called us till now.
For the last 10 months, he has been avoiding us.
Now he is showing movies to journalists who are acting as his brokers.
Why is he not showing the film to the Mewar royal family?
If the censor board okays the film for release, what will you do?
It will not be released. Period.
Don't you think by your protests India's image gets demonised on international platforms?
Whatever this country has been left with, it is our culture.
And if someone wants to distort that culture, the Rajput Karni Sena will come out on the roads.
Rajat Sharma says Khilji has been shown as a villain and Rajput valour has been praised in Bhansali's film.
What does Rajat Sharma know about Rajputs?
I asked him on television whether he saw the movie or has he read history? He said he saw the movie, and I replied that is exactly what I am saying.
In movies, they add spice to history. Therefore, we are opposing it.
You have not seen the movie, so how can you presume so much?
The people who are supporting Bhansali too have not seen the movie, and the people who are opposing it, Bhansali have not shown them the film.
He did not show the movie to the censor board too.
Bhansali announced a release date even before showing it to the censor board.
Even censor board chief Prasoon Joshi said it was wrong on Bhansali's party to show the film to journalists.
Bhansali is not even obeying the censor board.
Is India's image not denigrated worldwide when people from your organisation say they will pay Rs 5 crore to anyone who beheads Deepika Padukone.
Deepika Padukone is a dancer and there is no way she can be compared to Rani Padmavati.
Deepika must learn from actor Arun Govil. He played Lord Ram in a serial (Ramanand Sagar's television series Ramayan) after which he gave up drinking forever.
Deepika must learn from actor Mukesh Khanna. He became a brahmachari after doing the role of Bhishma Pitamaha in (B R Chopra's serial) Mahabharat.
By banning films we only prove that India has become intolerant and that there is no freedom of expression in this country.
There are 2 crore people on the roads against Padmavati and not even a glass has been broken. We are demonstrating peacefully.
Where will you get such an example of peaceful protest?
In Kota, Rajasthan, your workers vandalised a theatre.
There was a reason for that. Our workers went to that theatre and requested the manager to not screen the trailer of Padmavati as the movie has not got the censor certificate.
He refused to heed our request and started abusing our members.
Some youngsters got angry and got violent, beating up that manager. What is wrong with it?
The movie will release by February 2018, the producers say.
This film will not release. Period.
Let Bhansali go to Pakistan and release the movie in that country.
Keeping in mind the national interest, Padmavati must be banned.
We want (Prime Minister Narendra D) Modiji to ban Padmavati like the Madhya Pradesh government has done.
People say the movie has been postponed because of the Gujarat election.
Gujarat election will come and go, but we are here only.
We will come out on the roads once they announce a new release date for Padmavati.
Our organisation is not a political party. We are a social service organisation. The people of our country are with us.
There is talk that some scenes will be deleted to appease your organisation.
Now you see the mindset of Bhansali. He has shot the movie for 3 hours, 13 minutes.
Have you ever seen such a long movie?
He has intentionally made such a long movie because he has put in some objectionable scenes. He too knows it.
And you tell me, can a movie of 3 hours, 13 minutes run in theatres?
He did the same trick with Bajirao Mastani. He has lost our faith.
In the name of creativity, he fudges the history of India.
He makes films for people who are anti-India. Therefore, I am saying this film will never be released.