'A third wave is possible, but we must try to restrict it to a low level by adopting all personal protection and public policy measures to prevent viral transmission, while speeding up vaccination.'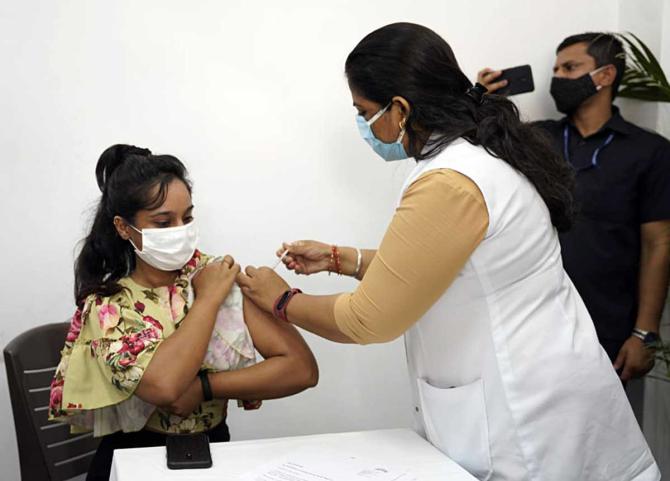 In a forthright interview with Rediff.com Senior Contributor Rashme Sehgal, Dr K Srinath Reddy -- president, Public Health Foundation of India; former head of cardiology at AIIMS; member of WHO's executive committee looking at effective treatments against COVID-19 -- takes a critical look at India's confrontation with the coronavirus.
This frequent change of vaccination policy has made the country lose six precious months. Why has there been so much vacillation in our vaccine policy?
Vaccination programme which commenced on January 16, 2021, for various categories of essential health workers and those aged 45 years and above, has continued as planned.
It is the 18-44 age group that has seen many changes, in terms of apportioned Centre-state responsibilities for purchase and supply, private sector and employer entitlements, differential pricing and non-availability of stocks on time to operate vaccination centres to capacity.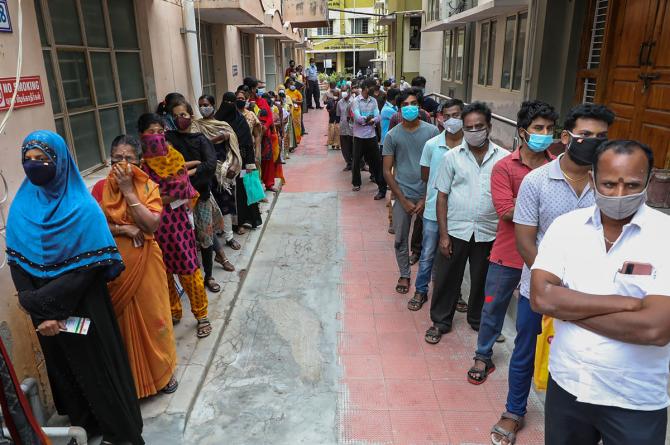 How much time will it now take for the government to vaccinate the entire population of the country?
The government projects that universal adult immunisation in India will be completed by at the end of 2021. Whether it will happen depends on the availability of adequate number of doses of approved vaccines by July. Only then we will know if we will meet the projected timeline.
In cricketing terms, the asking rate is high, but the government expects some pinch hitters step in by then, if the presently available vaccines keep the score ticking till then.
A matter of great concern is that the vaccines may not prove effective against the COVID-19 variants. What are your views on this?
So far, there are varied reports depending on the vaccines used, number of doses given and the type of variant.
The Alpha variant shows slightly reduced, but still adequate response.
The Delta variant has greater vaccine evasion, but two doses appear to work.
The Beta variant has the greatest vaccine escape, but mRNA vaccines still provide protection as per available reports.
In this changed policy, 25% of the vaccines will continue to be reserved for private hospitals. But our experience from last time show that several private hospitals sold the vaccines at very high prices up to Rs 1,800 per dose which only the rich can afford.
The other problem is that 50 per cent of the vaccines sold by the vaccine companies was cornered by just nine corporate hospitals and the remaining was sold to around 300 hospitals.
Equity is critical, along with efficiency, for success of the universal immunisation programme.
If a few private institutions get a disproportionate share of the stocks, that erodes both equity and efficiency.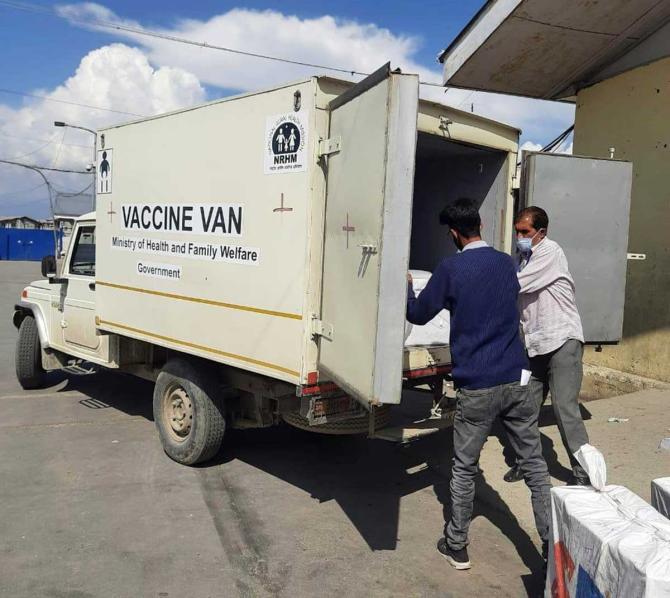 Why should 100 per cent procurement not be done by the Centre? Should vaccines not be made free for all?
Why should vaccine companies be allowed to profiteer to the tune of 2,000 to 4,000 per cent?
I agree that a single agency -- the central government -- should negotiate the purchase of the vaccines, to secure the most favourable price and assurance of quality.
Overpricing of vaccines by the manufacturers will happen if there is a seller's market created by multiple purchasers.
Fair prices can only be secured when there a single consolidated purchaser and multiple sellers.
Why has the Centre not allowed more vaccine companies to begin making vaccines in India? At one point, we had several vaccine manufacturing PSUs which have become non-functioning.
Allowing our public sector strength in vaccine manufacture to dwindle and decay, rather than strengthening and expanding that capacity, was a cardinal mistake. It should be quickly corrected.
People in our country have not yet been provided details about the efficacy of foreign vaccines including Sputnik. Just how effective are they against the new variants that have emerged in the last two to three months?
Some information about the levels of efficacy of AstraZenica and Pfizer-BioNTech vaccines against A,B and D variants is available from recent international publications. Details are unavailable for Sputnik-V, though the company has said it is effective against variants.
You have been quoted as saying that our vaccination rates cannot be ramped up. Why is that? What steps should the government follow to increase the outlay?
I did not say that. I had said the vaccination cannot be ramped up till more vaccines become available in July-August 2021. The government has to ensure higher domestic production and speedy international procurement of vaccines to expand our vaccine supply chain.
When can we achieve herd immunity?
We cannot achieve herd immunity as a country, till every part of the country has crossed the 60% immunisation mark.
Parts of the country may achieve that level earlier than others, but we cannot say the whole country is protected if some areas are still vulnerable.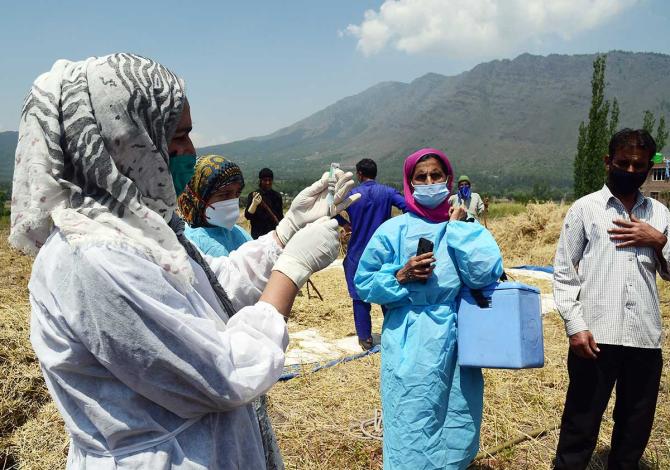 Given the present rate of vaccination and the fact that not too many details are available about the spread of COVID-19 in our villages and rural districts, is there a likelihood of a third wave?
Will it be as ferocious as the second wave?
A third wave is possible, but we must try to restrict it to a low level by adopting all personal protection and public policy measures to prevent viral transmission, while speeding up vaccination.
Even if a third wave comes, we must keep it to a ripple rather let it surge to a tidal wave.
In retrospect, why do you feel both the Centre and state governments were caught napping about a second wave?
Do you see a similar situation unfolding for the third wave?
The false impression that we had attained herd immunity, mistakenly encouraged by some experts and gleefully accepted by many policymakers as well as sections of the media, created a blind spot for the second wave.
The devastating effect of the second wave should teach everybody not to abandon caution, while the timing and severity of a third wave remain uncertain.
Quoting from your recent article you have said, 'Freedom from lockdown comes with the price of diligent discipline.'
Unfortunately we are not disciplined nor is there a strict enforcement of these rules of conduct.
What is the way out?
The wounds of the second wave are still painfully raw.
If we are indisciplined in personal conduct, indecisive in policy and ineffective in implementation of control measures, we will pay a price by having a severe third wave.
I hope that will not be the case. I would like to see resolve and resilience come to the fore as our collective strength to curb the third wave.
Feature Presentation: Ashish Narsale/Rediff.com