'We must not forget that the virus will continue to adapt itself to live with us.'
'The vaccine is the only one way we can prevent mortality.'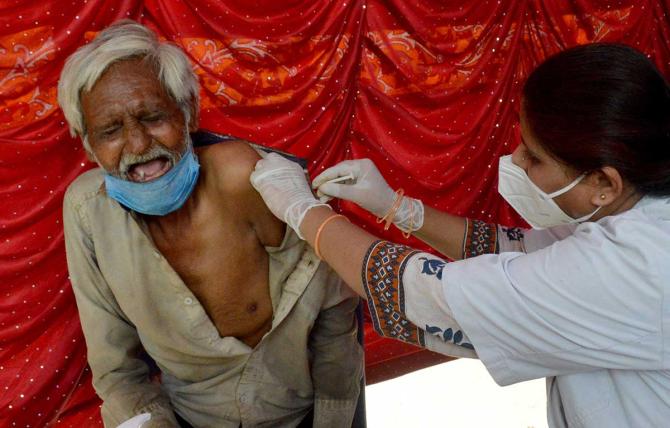 Professor Girdhar R Babu, a leading epidemiologist with the Public Health Foundation of India, believes India is under recording both its COVID-19 cases as also its fatalities. Unless reliable information is provided for, it will become difficult to tackle future surges.
"We need to have strengthening of surveillance and isolation in rural areas. If we don't do it, we will continue to have one wave after another," Professor Babu tells Rediff.com Senior Contributor Rashme Sehgal in the second of a two-part interview: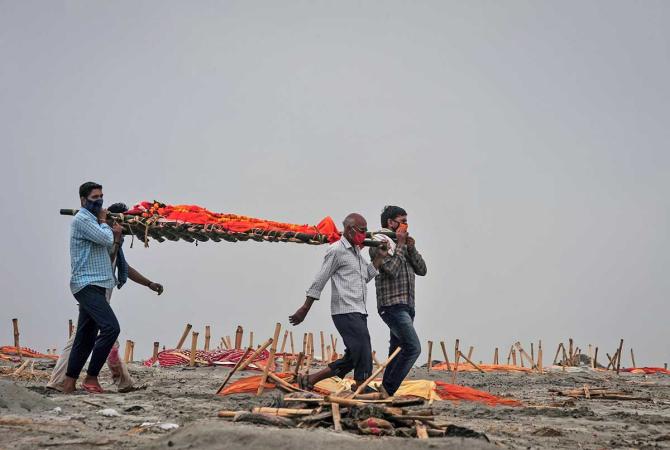 People are saying in rural areas entire families are being wiped out. Then what reconciliation will you be able to do?
How can we quantify whether is it twice the number of deaths or is it thrice? What is being reported can only be determined on the basis of a thorough assessment.
Let me cite the example of Madhya Pradesh where the state government filed an FIR against Congress leader Kamal Nath because he said there was a great deal of under reporting being done regarding the number of deaths.
We need to do systematic assessment.
We need to put all our data reporting systems together and understand what is going on.
The process has to be scientific and methodical.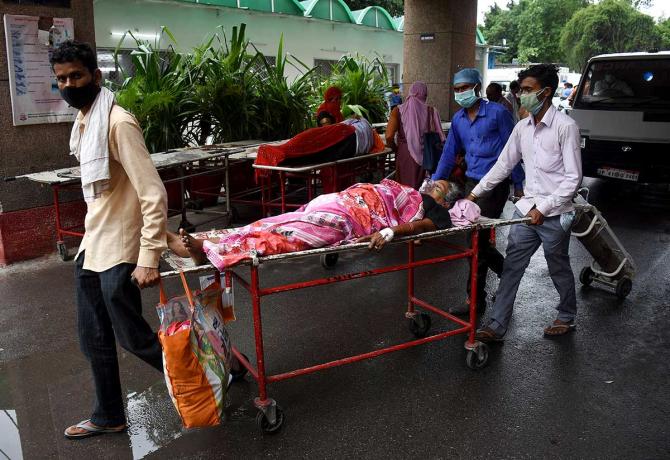 The fact that India witnessed over 4,000 deaths per day is also a matter of great concern. What is the cause for such a high death rate?
I believe that 4,000 deaths refers to the number of deaths that have been reported.
The surge in deaths always occurs after a lag of time when there has been a surge of cases. They succumb a little later.
The death rate remains at one per cent of the number of cases. But if there has been under reporting of COVID-19 cases, there will be a concomitant under reporting of deaths.
I must add that the second wave is not uniform. Each state has a different onset.
Ideally it would have plateaued, but if it is coming down drastically, it means either it went up fast and came down very rapidly as has happened in several western countries.
But I do not believe this is the case because we are seeing a spike in rural areas. More and more cases in rural areas means the testing there has to be increased to present the real picture.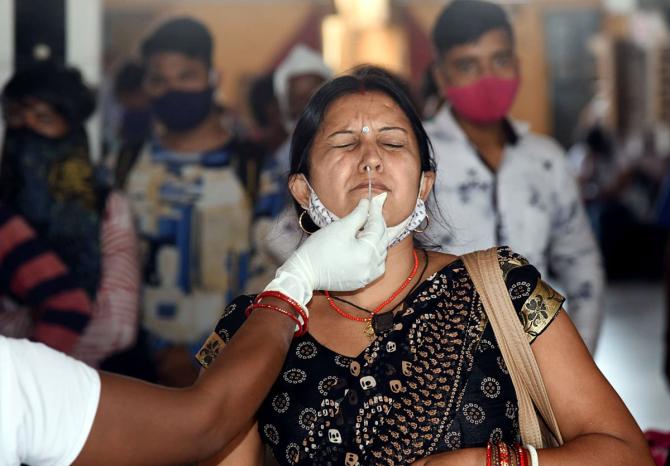 This is a reflection of the limitations of our health care systems in rural India?
During COVID-19, when we review data, we tend to give greater attention to the places from where reports from the ground are emanating whereas it should be the other way around.
Those areas that do not report high cases are the areas we should step up our investigation.
Increase testing and health care in these areas.
Do you see that happening?
You are asking me a difficult question. More than infrastructure, we need a clear resolve to tackle the situation in rural India.
If we have stepped up testing from few labs to almost two million tests per day, then why should we not step up testing in rural areas? It shows lack of resolve.
The ANMS and ASHAS have a stronger presence in rural areas than in urban areas where a large number of positions are vacant.
In rural areas we have one ASHA for 1,000 (people). Their implementation work is much better as they follow a symptomatic approach to find people with illness.
If there are no strategies in place, then we will not see an end to this second surge?
We need to have strengthening of surveillance and isolation in rural areas. If we don't do it, we will continue to have one wave after another.
If we do not have systems in place, how will we have a system in place to monitor and detect. With so many deaths in rural areas, people will demand this service.
This is the time to strengthen. The sooner, the better.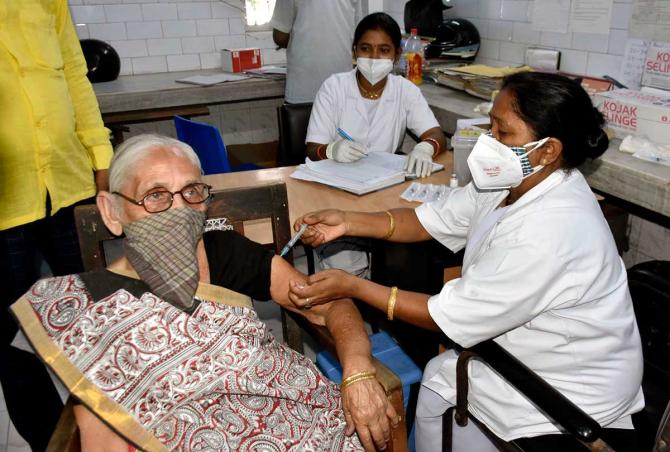 Doctors are predicting a third wave? When will that happen considering we are still fighting a second wave.
Western countries have had third wave and fourth wave. The US has had a fourth wave so have Italy and UK. But these waves are very small because there has been a 70 per cent reduction in COVID-19 cases with a large percentage of their population being vaccinated.
When do you see a third wave?
Vaccinations will increase by August and my best guess is that we should be able to cover the vulnerable by December. I expect a third wave by December.
We must not forget that the virus will continue to adapt itself to live with us. The vaccine is the only one way we can prevent mortality.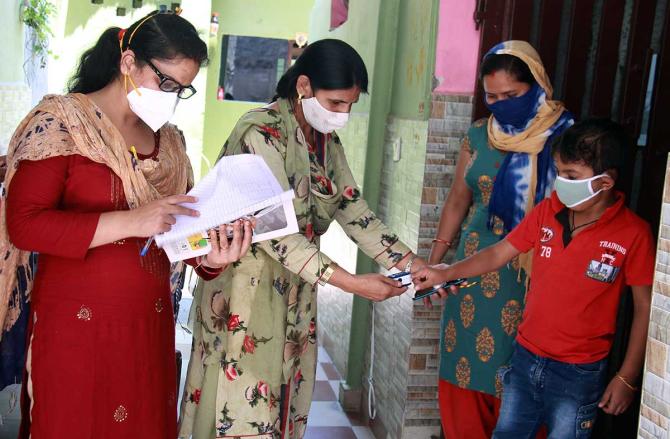 How intense is the third wave going to be?
It is difficult to predict what the third wave will be and the extent of severe infection it throws up.
The virus will find those who are susceptible across all age groups. This is why children can be susceptible, but severe infections in kids will be much less. But this should not take away from paediatric care.
Even if cases are very few, in absolute numbers it will work out to a big amount.
Were you surprised by the extent of the second wave?
Most epidemiologists knew a second wave would take place, but its rapidity and extent took us by surprise. The reality is that nobody can predict many months down the line.
We need to keep testing wherever clusters of infected people occur.
By your estimates, when do you see this second wave coming down?
It will come down towards the end of June though it will start dipping by the first or second week of June.
This can change if there are newer variants. It can also change if we do not contain the virus in rural areas.
That is why it is important to stop the surge across all areas.
We do the analysis and provide the inputs to our policy makers. If they do not follow these inputs, then this is not something that I cannot explain.
Feature Presentation: Ashish Narsale/Rediff.com