'Until the case load starts dropping, we will have to keep up the current level of prevention activities.'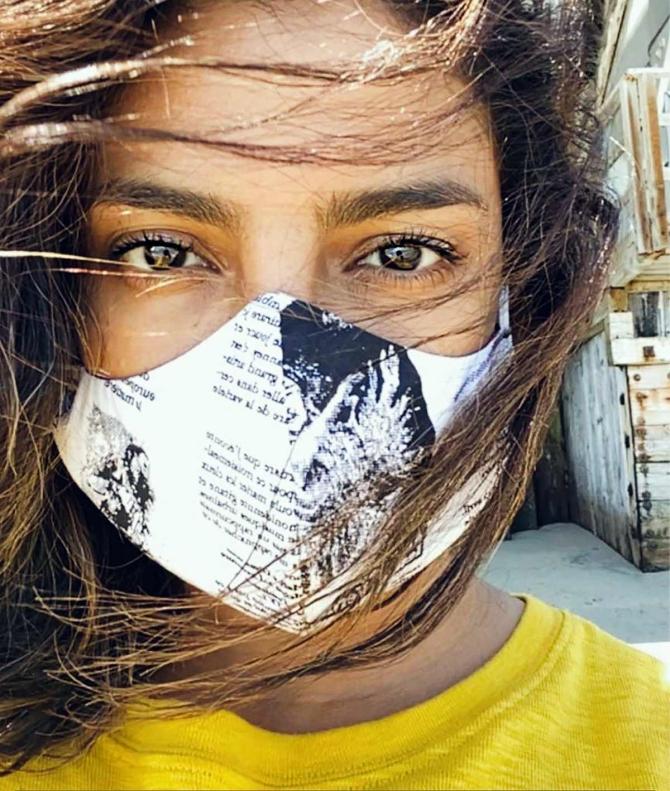 As India begins its COVID-19 vaccination drive today, January 16, epidemiologist Dr Ramanan Laxminarayan, tells Geetika Srivastava that masks and small gatherings may stick around for a while, even after vaccination, until the epidemic curve is bent and the case load starts to decrease.
Dr Laxminarayan is the founder and director of the Washington-based Centre for Disease Dynamics, Economics and Policy, and previously served in Barack Obama's council of advisors on science and technology and for the Indian ministry of health and family welfare's immunisation programme.
Who, according to you, should get vaccinated first?
The first in line are always those at highest voluntary risk -- which would be health care workers.
Then come those at highest involuntary risk -- the elderly.
In the Indian context, anyone above the age of 50 would fall in that category.
It would be ideal to further identify those with comorbidities, hypertension and diabetes -- but given the speed at which this needs to be rolled out, it may not be feasible to have a fine-grained prioritisation that is difficult to implement in the field.
After these populations, the vaccine should be prioritised for the poor, who are least able to pay for COVID-related adverse outcomes and hospitalisations.
The health secretary of India has said the government will not vaccinate all, but a 'critical mass' to break the chain of transmission.
It may well be the case that universal immunisation is not needed to break the chain of transmission.
However, the true answer depends on the duration of immunity, either through exposure to the disease or through vaccination.
If the duration of protection is small and if it takes a long time to deliver the vaccine, or if there are pockets where the disease can be sustained, then we need to aim for universal immunisation, in the hope of getting above 70 per cent coverage.
In practice, immunising everyone is impossible and so we need to aim for the maximum coverage possible.
Do you think haste may be against public health interest?
An emergency use authorisation means that the vaccine is not fully approved and the manufacturer will have to submit additional safety and efficacy data from the larger roll-out to inform final approval.
Given the devastating impact of both COVID-19 and the control measures of lockdowns, it is reasonable that regulators are willing to expedite the introduction of the vaccine based on data from phase 3 trials of over 43,000 individuals.
Under normal circumstances, it would have made sense to wait, but these are not normal circumstances and an appropriate balance between risk and benefit is called for.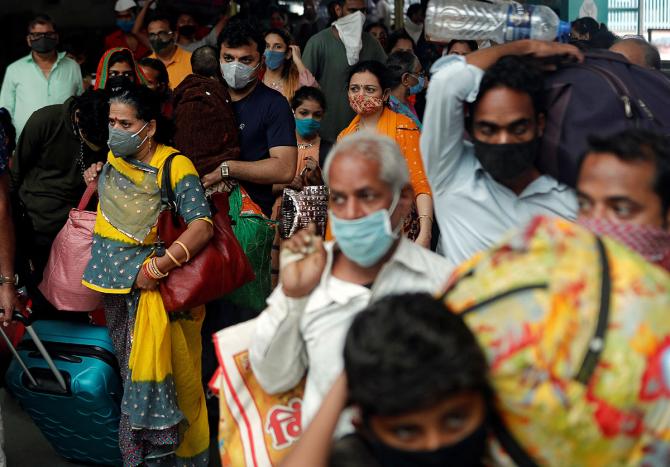 Some surveys have shown that the public is sceptical of COVID vaccines. How do you think governments should raise awareness?
I think that the public is quite positive about a COVID-19 vaccine, but that confidence will have to be maintained through strong surveillance of individuals as the vaccine is rolled out.
India has built up its vaccine delivery infrastructure in recent years and I hope that it will rise to the challenge of going beyond the 26 million children covered by the programme to now take on a target that is 50 times as large.
The former VP of Pfizer recently said that the pandemic is already over and there will be no need of vaccines at such a large scale. Your thoughts?
Given that the total death toll of COVID-19 across the world has crossed 1.5 million (for comparison, 690,000 people died of HIV/AIDS last year) and continues to climb, it would be unrealistic to think that the pandemic is over in India or anywhere else.
What happens after a vaccine is administered to the public? Do we go back to normal -- no masks, large public gatherings, etc? Or will things be different?
Until the case load starts dropping, we will have to keep up the current level of prevention activities.
But once the epidemic curve has been bent, it is certainly the hope that life will return to normal as it was in pre-COVID times.
Do we know if these vaccines have to be administered frequently every season, like flu shots, or would they be a once-in-a-lifetime dosage?
We simply don't know at this stage and will likely not know for a while yet.
Feature Presentation: Ashish Narsale/Rediff.com