'...Where there is clearly no evidence of community transmission, letting life return to normal in those districts while continuing to rigorously control the spread of the infection.'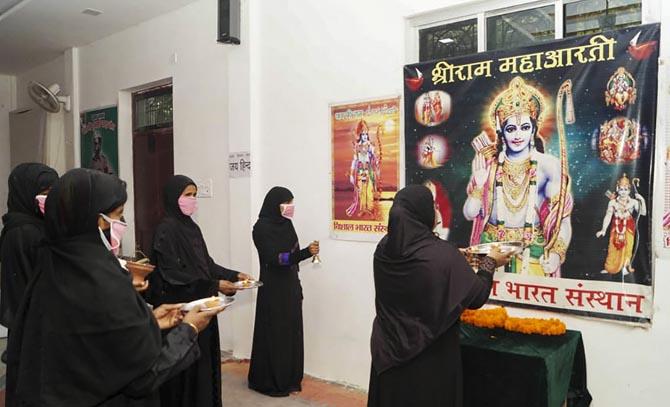 "Keeping in mind this prior experience, and the fact that we did not have widespread transmission, I am not convinced that a nationwide lockdown was needed," Dr Vikram Patel, professor, department of global health and population, Harvard T H Chan School of Public Health, and co-founder of the Goa-based non-profit, Sangath, that works to improve public health, tells Sheela Bhatt.
Has the coronavirus pandemic resulted in almost everyone grappling with an increased fear of dying?
Yes, I think this is the greatest fear, at least amongst the people I have talked to.
In retrospect, I think a big mistake in our communication strategy is to not have spelt out clearly what the actual risk of death is.
Most estimates of mortality due to COVID-19 hover around 1 per cent. This does not even include in the denominator -- the large number of people who are infected but show no symptoms and have therefore never been tested.
Further, most of the mortality is concentrated in those over 60 years of age.
In a country where 90 per cent the population is younger, this means the actual risk of dying is very small indeed!
It's also important to place in perspective that people in India are used to death due to infectious diseases.
For example, in a recent paper based on the verbal autopsy data given by the Government of India for 2017, published in the Lancet Global Health journal, over 900 deaths occur every day due to respiratory tract infections.
It is no surprise, then, that people are terrified because, even though less than 50 people have died so far due to COVID-19, we have a policy response that has never been seen earlier for any infectious disease.
How is the COVID-19 pandemic leading to mental health issues? What is your advice for people who are facing a tremendous sense of stress?
I am hearing of many harrowing stories of suicides and mental health crises from the media and through personal contacts with friends and colleagues.
I am particularly concerned about the mental health of the migrants who are fleeing their employment, for the elderly for whom loneliness due to physical distancing can be deadly, for young people who are at the peak risk of developing mental health problems, for those with existing mental health problems whose continuing care may suffer and for those who have been exposed to the virus due to stigma and discrimination.
Put together, I worry greatly that the response to COVID-19 may land up killing many people, not just due to suicide, but also due to poverty and stress-related medical mortality.
If that were to happen, we may land up losing lives that the response was intended to save.
As a priority, we need to ensure that our communication invokes our sense of responsibility and duty to one another and our community, describe why we need to be disciplined and practise all the behaviours being recommended.
Most importantly, we need to distinguish the personal risk of mortality (which is very small) from the risk posed to some specific groups of people and to the health care system.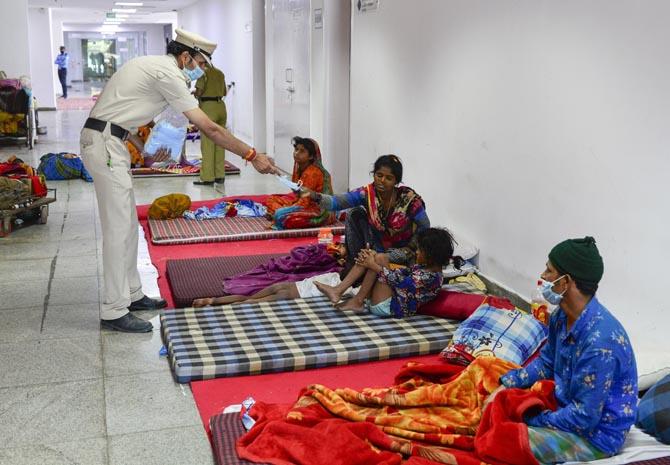 Almost every nation -- including the world's two biggest economies, America and China -- has been caught unprepared in this battle against COVID-19. Is it not astounding?
Actually, these two nations share one thing in common: Their leaderships responded too slowly when they needed to have implemented stringent controls on the movement of people, widespread testing, contact tracing and quarantining as soon as the first case was detected.
This is in stark contrast to India where our leadership responded swiftly and strongly.
The Chinese government is guilty,/strong> of trying to cover up the news of the emerging infection in December.
This behaviour, which ultimately contributed to the global pandemic, is a historic lesson of the terrible dangers of secrecy in the face of an emerging epidemic.
But they then responded swiftly and effectively and the epidemic seems to have been controlled in China.
The US, on the other hand, is led by a denier of the threats that the virus poses to the country, which is in keeping with his general anti-science approach.
Thankfully, individual US states have deployed their powers to implement the policies needed.
I have no doubt that the epidemic will be beaten there too, though it will get worse before it gets better.
The real mystery is the catastrophic mortality we are seeing in Italy and Spain, two countries with superb health care systems.
These speak to the unique contextual factors related to social behaviour and, of course, a delayed response, which caused a huge humanitarian crisis in both these countries.
But remember, these are all examples of how every country, indeed every region, is unique in this context. Infections do not spread in the same way everywhere.
India needs policies which are sensitive to the actual level of threat in each of its diverse states and districts, with their enormous social inequalities, the prevailing pattern of burden of the disease and the state of their health care systems, rather than a single policy for the entire nation.
We have successfully controlled all previous epidemics, whether it is the plague in Gujarat, Nipah in Kerala or Zika in Rajasthan, in this way.
As one example of diversity in relation to COVID-19, my home state of Goa, which is a major destination for tourists, has seen just five cases, all with travel histories.
What is the rationale for a total lockdown here?
Do you think India should have been more aggressive in testing? Is the Indian strategy of restricting testing incorrect?
When tests were limited, as they were initially, I think restricting it to suspected cases was reasonable.
Now that they are more widely available, I think expanding the net, at least to contacts and some community samples, is desirable.
This will help us accurately describe the extent to which the virus has spread and guide us in calibrating our future actions based on actual data, rather than models which are mostly based on data from other countries.
The availability of serological tests, which look for antibodies to the infection, would also add to this evidence.
As a doctor, how do you evaluate the response of the Indian government and the Indian people so far to the pandemic?
Indians have reacted as any people would when they are confronted with poorly crafted information, leading to unprecedented panic and a fear of dying.
The consequences are tragic, but predictable, leading to rumours, misinformation and, worst of all, fear of those who are perceived as being carriers of the deadly virus -- from foreigners to north-easterners or those returning home from cities or even those who are providing health care to the infected.
I am glad that the communication has become much more nuanced and compassionate in recent days.
Hopefully, there will be a relaxing of our collective anxieties, at least about our personal health, soon.
I hope that we see the same solidarity we have witnessed in support of the lockdown when we return to life as we knew it after the lockdown lifts and work together to rebuild our shattered economy and the devastated lives of millions of our people.
India's health officials advocated a lockdown. Was it possible for her political leaders to have ignored that advice? What were the alternatives to complete a lockdown that could have given the same results?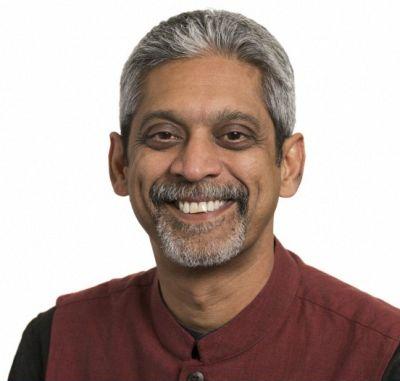 Let me start by noting that no other country has imposed such a stringent or national lockdown in the world, including those which have successfully controlled the epidemic in East Asia.
Even where lockdowns are imposed, they are localised to where the epidemic is most concentrated and they are associated with some freedoms, for example public transportation and grocery stores have continued in many 'lockdown' settings.
So, keeping in mind this prior experience, and the fact that we did not have widespread transmission, I am not convinced that a nationwide lockdown was needed.
But that is just my personal opinion.
On the other hand, the government has to take into account many differing opinions, carefully weigh all the risks and benefits of any policy and then make a decision.
I don't think it is helpful to question that decision; instead, we must work in solidarity to ensure that the key tasks required to reduce transmission are implemented with the trust of our people.
This means stopping terrorising and infantilising ordinary people and ensuring a supply chain for all essential goods and services.
All of us should be engaged as full partners who share the same interests as the government.
We must also recognise that one size does not fit all in this massive and diverse country and that policies can have a very uneven impact on different groups of people.
We need to be pro-active in ensuring we put into place robust strategies that do not cause more harm to these groups.
This lockdown has imposed tremendous stress in the lives of the poor. Do you think government should curtail the 21-day lockdown to 15 days in view of the turbulence in their lives?
The immediate priority is to conduct more widespread testing in every district where at least a few cases have been reported, to assess the level of spread of the infection.
We can begin a gradual lifting of the lockdown where there is clearly no evidence of community transmission, letting life return to normal in those districts while continuing to rigorously implement other behaviours to control the spread of the infection such as testing people with symptoms, contact tracing and so on.
There have been reports that the summer -- with its heat and humidity -- will slow down the spread of the virus.
Hard to say, given we have yet to see how this particular virus behaves as the northern hemisphere enters summer and the southern starts its winter.
But this has certainly been observed for some other coronaviruses; after all, influenza, the archetypal coronavirus, has always been recognised as a winter illness for decades!