'Kerala is probably the only state, where (with regard to) the clinical management and the overall protocols, we have an infectious disease team heading the whole containment plan.'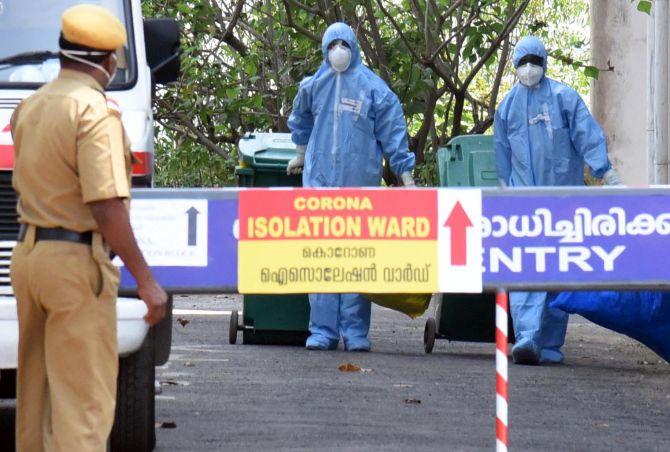 Dr Anup R Warrier, consultant for infectious diseases at the Aster Medcity Hospital, Kochi, is a virus conqueror.
He has already confronted COVID-19 twice over, during the successive attacks that Kerala has had, the first after students returned from China.
Before that he was part of the government-felicitated team that helped contain the then newly-emerged fruit bat-spread Nipah virus in the state, that killed 17 people, in 2018 and 2019, and had a frightening 70 per cent mortality rate.
Dr Warrier, below, did his medical training in Hyderabad and earned his specialisation in infectious diseases in Mumbai and Detroit.
In a two-part interview to Rediff.com's Vaihayasi Pande Daniel, Dr Warrier offers insights into how Kerala, which has had two COVID-19 deaths and a very slow case rise, is using all kinds of creative methods (like converting idle houseboats into isolation facilities) efficiently, effectively and professionally to combat COVID-19.
Kerala seems to have done more testing per million (it is the highest state at 350 per million as opposed to the second highest state Maharashtra at 165 per million) than other state in India.
In your view, what is the importance of testing?
Does isolation come first and then testing becomes feasible, given the Indian situation?
From the state's perspective and our perspective, we give a lot of importance to the testing part, due to two reasons.
One, if you test, you can assess the magnitude of the problem. When you have such and such number of positive (cases), you realise the magnitude of the problem.
People get serious about it when they see the numbers.
Second, having a positive test is a very strong motivator for people to be in quarantine and isolation. It's an upfront thing.
If people say you could have this, or you may have this, and you need to sit at home, (it is very abstract).
But instead, if you have been in contact with somebody who is positive, or you yourself are positive, then you need to be in isolation or quarantine, and the motivation and the compliance of the actual quarantine or isolation is far better.
What have been the most important tools, used in the battle to contain COVID-19, that you have used too? Kerala has only had two deaths and the growth of caseloads is really low as well.
We have been quite aggressive, in identifying the contacts -- in terms of contact tracing and publishing the pathway or the travel plan of these people who have been identified. And very aggressive in going and finding out the whole contact history and testing all of them very, very aggressively.
That is the reason why we have been able to find effectively a number of the primary contacts and secondary contacts. And we have been able to treat them and then put them into isolation.
Where we have faltered is when people have not been compliant about the general home quarantine recommendations, when they have come from abroad or from some other states.
So I am coming back to the first point I told you, which is when you screen, when you test and identify, your ability to enforce quarantine is much better.
We faltered in our first cluster, which happened in Pathanamthitta (south Kerala) when there were a couple of people, a family who came from Italy, who did not comply with the home quarantine.
Similarly, in our northern districts of Kasaragod and Kannur, now where there are cases, again there were people coming from the Middle East, who were not compliant with the home quarantine guidelines.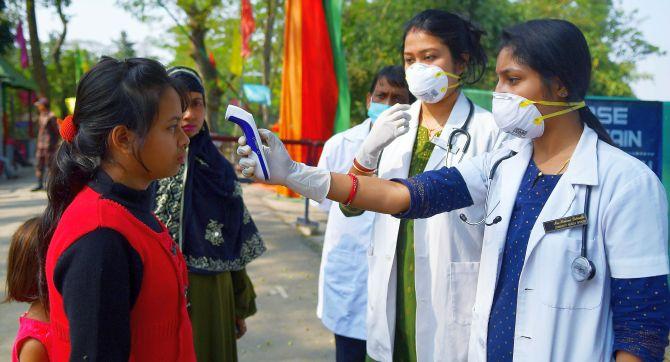 Why has Kerala has been able to test much more than a lot of other places?
Kerala is probably the only state, where (with regard to) the clinical management and the overall protocols, we have an infectious disease team heading the whole containment plan.
There is a department of infectious diseases at Trivandrum (Thiruvananthapuram) Medical College.
Along with that we have a small consortium of infectious diseases practitioners in the private (arena) also.
Both the private infectious diseases practitioners and, obviously, the government medical college infectious team have a lot of say in the policymaking, both in terms of planning, strategy and implementation.
I will give you an example, Dr (R) Aravind, who is the head of the department of infectious diseases, Trivandrum Medical College, he heads the task force for the state health services for managing COVID.
And then Dr Shareek (Dr Shareek P S of SUT Hospital, Thiruvananthapuram), who is a private specialist, is representative of the private consortium, which I was talking about -- he is part of (Pinarayi Vijayan's) the chief minister's advisory committee on COVID-19.
See, if you compare this to the national scenario, (which) only recently -- that is just two days ago -- had infectious disease specialists included in the expert committee panel, Dr Rajeev Soman from Pune and Dr O C Abraham from CMC Vellore. They were included in the whole planning strategy just two days ago.
While Kerala that was done from day one.
Our testing strategy, our containment strategy, our plan about the shut down or lockdown etc has a very strong clinical input, from the clinicians who work on the ground.
And Kerala is not facing any shortage of tests?
We have sufficient number of tests.
The chief minister has been very aggressive in pursuing our demands with the central government and the ICMR (Indian Council OF Medical Research).
You would have already read that Kerala has got approval for using plasma therapy (utilising immune power found in the plasma of a recovered COVID-19 person to heal a still COVID-19-afflicted person), in case we have (such a kind) of sick patient and in case it happens in Kerala at all.
We are the first state to apply for the plasma therapy management from the ICMR. So, basically what I'm trying to say is the chief minister has been very aggressive in pursuing our demands with the central government and the ICMR.
And a couple of our local politicians, like (Congress MP) Shashi Tharoor and all, they supported us with their funds. The MP funds from Shashi Tharoor were used to buy around 2,000 kits last week.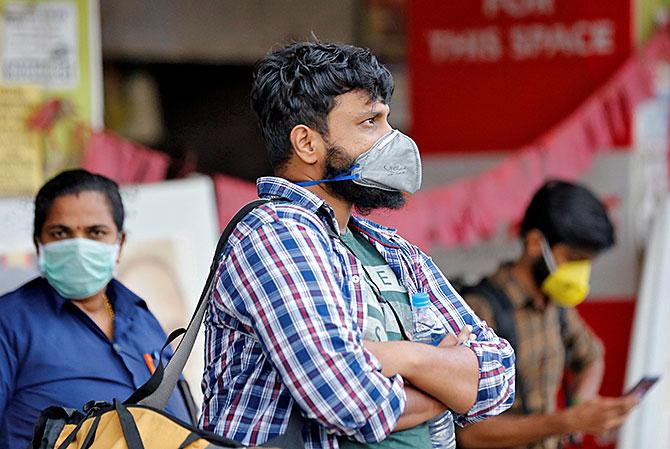 When you look at the numbers, Kerala has much more relief camps. You have 15,000 relief camps compared to other states, which have still in the hundreds or early thousands.
So how important is that part, the relief camp part?
Kerala has a large migrant population from West Bengal and Bihar, but mostly from Bengal.
You would also know that Kerala has a strong socialist background and a very socialist political-thought process. In any crisis they are very proactive in thinking about the marginalised population.
We had a small incident in one of the towns in Thiruvalla (central Kerala), where about 500 to 1,000 migrant population, just like what happened in Delhi.
All 500 of them actually came out on the street one day because they were not happy or adequate provisions were not made for their food, water and accommodation, etc, when we started this whole thing.
It was sort of a warning. It made us very aware that this is something which is bound to happen when you get tough with the lockdown and don't take care of the goodwill and the measures like food, clothing and stay etc for these migrants. Obviously, they will be forced to violate the lockdown and you can have problems
So it was two things, one was the socialist mindset, which is sort of proactive and looks out for this. And second, we had a small incident which triggered the whole process and we were really proactive after that and it was like a warning for us.
What are your insights on the effectiveness of public health strategy in Kerala?
What did you learn from the Nipah virus situation since you were very proactive in that battle, that you and the state could apply in the battle against COVID-19, although the fight against COVID-19 appears a much, much tougher battle?
If you asked me what we gained from those two years, that we had, consecutively, Nipah cases -- the first year about 17, 18, 20 cases from Calicut and the second year one case in Cochin -- was government infrastructure, in terms of manpower and training for infection control.
Previously -- it is true for other parts of the country also -- until two years ago, we did not have infection control departments in medical colleges at all, in government medical colleges and private medical colleges. No infection control department was there at all.
With Nipah, there was suddenly a lot of focus on infection prevention and public health. People sort of realised that you need the infection control professionals and trained infrastructure for a lot of these faculties.
After the first Nipah (attack) the government created a cadre of infection control professionals. They designated an infection control officer in all medical colleges.
They created (a force of) more than 1,000 infection control-trained nurses across the government medical colleges in the state.
These infection control nurses are the people who train the rest of the nurses etc in the proper personal protective equipment use and other basic precautions at the bedside.
These two years we improved a lot on our infection control practices, our ability to manage and use the personal protective equipment or inventory of personal protective equipment.
Because of Nipah we bought a lot Personal Protective Equipment. People are very aware that there are hazmat suits, this is the way to wear it and this is the way to remove it and they are very familiar with this because of our exposure to Nipah.
So Nipah, in effect, prepared you for this crisis?
Yes.
The other thing about Nipah is that we gained a lot of experience in contact tracing.
This contact tracing is a very complex, epidemiological exercise.
You have to take a very detailed history -- classifying which contact is significant, which is not significant. Then go back and find out the scenario in that place and then again identifying the secondary contacts.
And initially for our Nipah outbreak, people had come from the World Health Organisation and from the NCDC (National Centre for Disease Control, New Delhi) to help us with contact tracing.
Now we are able to do that on our own quite well.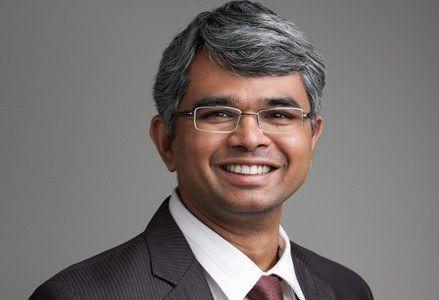 Kerala is also a state that has seen a re-infection of COVID-19. I may be characterising that wrong, but this is the second 'cycle' of COVID-19 in Kerala.
You solved the crisis once and it came back. And that might be the situation for India throughout 2020, it seems.
What were some of the lessons learnt between the first attack and the second cycle, which has come back again through Kasaragod and other areas?
Majorly, I think, where we lapsed in our thought process, was that we were very late in closing our air transport to the Middle East.
While the rest of India focused on travelers from Italy, Europe and mainland China, we should have realised this, since our travellers from the Middle East, are high and Dubai airport is like a small Europe only, where you have a lot of Europeans walking in. We closed our air traffic with the Middle East quite late.
Retrospectively, I think, that was an error. If you see all the cases in the northern districts and all the subsequent cases in Kerala, all of them are actually from travellers from the Middle East.
If you look at the advisories from the central government, the advisories from the central government included the Middle East also quite late.
They had categorised China first, then the Italy, then a couple of European countries. Still they didn't include the UK. Then they included the UK. Then they included the Middle East.
By that time in Kerala we had an influx from the Middle East and even from the UK.
Once this was a pandemic, there was no point and it didn't make sense to pick and choose countries when you are blocking the air traffic.
We should have realised there is no point in just asking: 'Don't come from Italy' when any guy coming from the Middle East will be exposed to an Italian in Dubai airport!
Secondly, retrospectively, when we had blocked or were advising home quarantines for these visitors, we were quite complacent in sort of advising them and letting them go home.
Then we found out that the clusters obviously arose when the people didn't follow the home quarantine.
There could have been a better way. When they are in the airport, pick them up and put them in a government-controlled quarantine for 14 days and then let them go home. Retrospectively, that was something which we could have done better.
In Maharashtra in Bombay, they started doing this initially -- now I'm not sure about what they are doing - that anybody coming to the airport from these countries, they are taken to a hotel.
They are not allowed to go home, under control of the government. Only after completing the quarantine, then they are allowed to go home.
So then you are more sure you're in control and that the (these travellers) will not violate the quarantine suggestions/recommendations and not roam about.