'Those who were not co-operating are co-operating now.'
'Now, our facilities are fit, our doctors are fit and we have a better protocol of how to do isolation, how to do the collection.'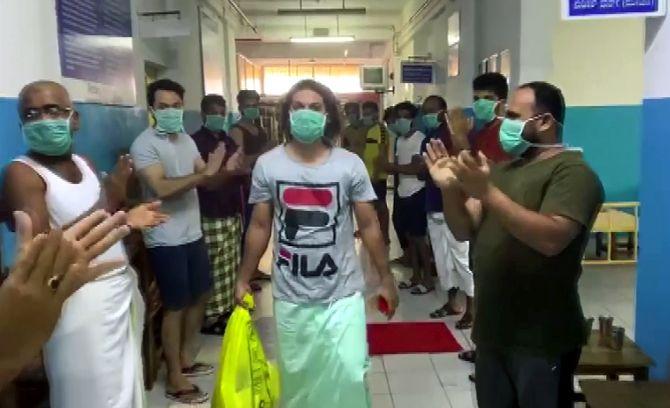 When 47-year-old Dr D Sajith Babu was appointed the district collector of Kasargod 19 months ago, the enormity of the challenge he is facing today was not something he expected.
"No one could have," he says.
On February 3, Kasargod registered the third COVID-19 positive case in the country. It was the third district in Kerala, after Thrissur and Alappuzha, to register a COVID-19 positive case.
Now, with 156 cases, Kasargod has been declared a COVID-19 hotspot.
Only South Delhi with 320 cases and Mumbai with 298 cases precede it (data sourced from the ministry of heath Web site).
Unlike South Delhi (population: 27.3 lakhs according to the 2011 census) and Mumbai (1.84 crores according to the 2011 Census), the sleepy district of Kasargod has a population of just 13.5 lakhs.
But Dr Sajith Babu is not worried, nor does he think that his district should be tagged as a COVID-19 hotspot.
He explains why to Savera R Someshwar/Rediff.com.
Why do you think Kasargod has become a COVID-19 hostspot?
I don't know why it is being called as a hotspot. We have it under control.
Unlike people who are outside Kasargod, we don't feel there is anything peculiar here for it to be called as a hotspot.
I don't think there is a reason to attach that word.
We don't feel like that.
But you have the highest number of COVID-19 positive cases in Kerala, and the third highest number of cases in the country.
Let me explain.
As of now, we have 156 COVID-19 positive cases.
91 of these cases came directly from the Gulf.
Then there is one person who came from Wuhan, one person who came from the UK and one person who attended the Tablighi Jamaat Markaz in Nizamuddin, Delhi.
This means the problem did not originate in Kasargod.
The remaining people who are infected are contact cases. And even in these cases, the contacts are very closely related; by that I mean that they are immediate family members.
It has not spread to any other person.
Of these 156 people, four have been cured and discharged. There have been no deaths here because of the virus.
So we are pretty confident we won't have a major problem.
It is not right to say that the coronavirus is spreading rapidly here.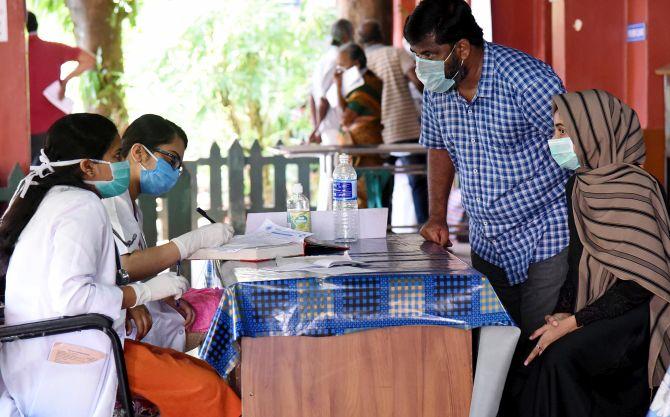 How has Kasargod's strong links with the Gulf impacted you?
Of the 13.5 lakh population here, nearly 2 lakh work in the Gulf.
Even during the early stages, we had expected that if there were a lot of COVID-19 positive cases in the Gulf, there would be maximum impact here.
We were prepared for that.
From the beginning, we issued advisories that people who came into Kasargod from outside -- be it the Gulf or anywhere else after the cut-off date, February 20 -- should strictly remain in room quarantine.
Our message was very specific -- while they are at home, they should not step out of their rooms unnecessarily.
If someone shows symptoms of the virus, they are told to report to the doctor at the primary health centre.
If the doctor feels the person is exhibiting COVID-19 symptoms, we take them to the hospital in an ambulance.
At the hospital, they are stamped and kept in isolation.
That is a protocol we are following.
How many people do you have under observation?
Over 10,000.
Under observation means that they are under home quarantine.
We are not doing this because they have been diagnosed with COVID-19. It is just as a preventive measure.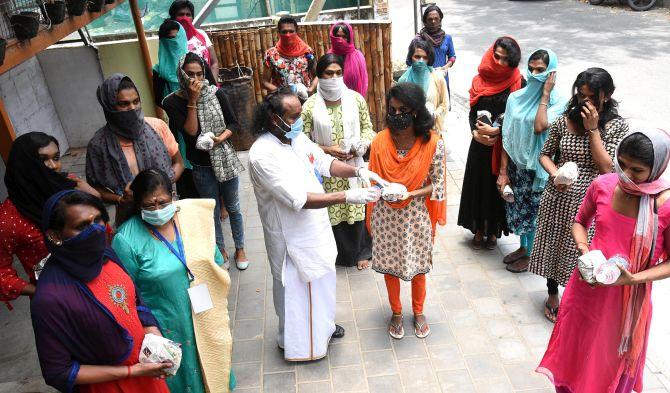 How are you ensuring home quarantine for such a large number of people?
From the very beginning, we put together a Jan Jagratha Samithi at the ward level.
The JJS is headed by a ward member and includes a junior health inspector, an ASHA worker and a community policeman.
They regularly visit all those persons who are quarantined at home.
Then, from my control room, we randomly call 10 per cent of the people and ask if the JJS has visited them.
The District Medical Officer's office too makes similar calls to another 10 per cent through random selection.
We have been raising awareness among the people as well, so there is social pressure too on someone who is quarantined to not step out of the house.
Despite quarantine instructions, people were still moving about, attending family functions and mixing with the community. How do you deal with cases like that?
There are some people who will just not listen.
If a person tests positive and has not maintained home quarantine, we trace their movements and see who they have come in touch with to find out if they too have become infected.
The police have developed a mechanism of knowing where they are by tracking their cell phones.
Those who are breaching the quarantine are then kept in lodges for the period of the quarantine.
We have nearly 100 rooms in four lodges ready for this.
Staying with the family during the quarantine period is a privilege. But if you cannot follow the government's instruction, then you will have to stay as our guest.
How many people have returned to the state since January 30?
I don't have those figures right now, but I was just going through a report that said between from March 18 to March 22 (from March 23, India banned international flights; a day later it banned domestic flights) 1,450 persons returned from Gulf.
That's a huge number.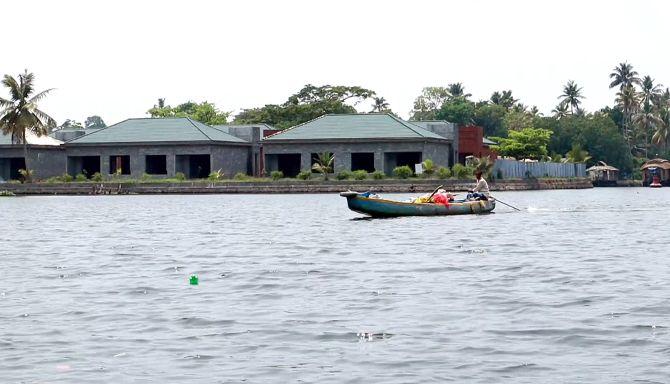 How difficult was the process of getting cooperation from the people of the district and making them understand how infectious coronavirus is?
Initially, there were some problems.
After the lockdown was announced, we implemented Section 144 here.
We also said people can step out to buy essentials only between 11 am and 5 pm.
We have strictly enforced this.
Does Karsargod have adequate medical facilities to handle such a pandemic?
Initially, we didn't know how to handle this situation.
But we planned well and were ready by mid-March. Now, everything is under control.
We did not have the relevant data about our facilities in the private sector and the government sector. So we did our homework and now have the information we need.
We have up to 903 beds ready so even if 903 cases come, we can manage.
We have not taken the help of private hospitals to do this.
The beds are in different locations.
We have a 300 bed facility in our general hospital. There are beds at the central university.
We have put up 120 beds in a newly constructed ladies' hostel.
Have all Kasargod patients have been accommodated in Kasargod only?
No. We don't have a medical college here so we refer the very vulnerable cases to the Pariyaram Medical College, which is in the next district, Kannur.
For example, we had a case of a pregnant lady.
There was another lady who was over 60 years old and had heart-related issues.
In such cases, we cannot take a risk.
Kasargod residents generally to Mangaluru, which is about 50 km away, for their medical needs. They have invested financially in hospitals there.
Did the fact that the borders between Kasargod and Mangaluru closed from March 24 and only opened on April 7 affect your fight against the coronavirus?
There are many hospitals run by Kasargodians in Mangalore.
It would have been better if they have invested here.
Other than that, it is a political matter. I cannot comment on it.
Why did you not ask for help from private doctors?
We have when need.
For example, we were running short of technicians for dialysis. So I made a public appeal and 14 of them volunteered.
Now, we have started doing dialysis in all our three major hospitals on a three shift basis.
Earlier, we could only run one or two shifts, so we were not able to serve the people.
That's why the people were running after the doctors in Mangaluru.
Now it is okay.
By when do you expect to see the COVID positive cases numbers falling?
It has fallen. On April 6, we had only four cases. Last week, on one day, we recorded 34 cases.
Now that your numbers are dropping, what is the next step for Kasargod?
We are not creating panic among the people. We assured them that things are under control.
Those who were not co-operating are co-operating now.
People are not moving out; they know how serious the situation is.
Now, our facilities are fit, our doctors are fit and we have a better protocol of how to do isolation, how to do the collection.
What is your average day like these days?
It begins around 7 am and can end anywhere between 10 pm to 11 pm
There are so many things that come up, so many problems to solve.
I take more than 500 calls in a day between 7 am and 7 pm.
Unlike in other places, in Kerala, the district collectors are very attached to the people. We are very accessible.
My phone number is easily available in the public domain.
Everyone calls and we attend all the calls.
What are some of the strangest requests or phone calls you have got from the common people?
(laughs heartily) So many funny calls come.
Here the custom is that there are two houses.
The men usually spend most of the day at their parents's house.
They go to their wife's house only at night.
When the lockdown happened, some of the men were still at their parents's house. I got a lot of SOS calls asking me for help so that they could go to their wives's house.
Some of the men had taken their kids with them and they were not able to manage them.
So they called to say, sir please send an ambulance, please find a way to at least send my kids to my wife's house.
What about your family?
They live in Trivandrum (about 555 km away).
My wife and two kids are there.
We catch up on video chats.
They know I am here doing my duty.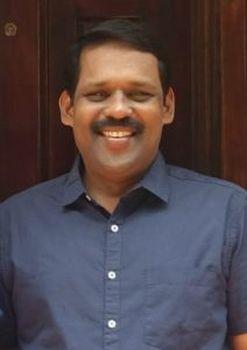 What is the average age of the populaton in Kasargod?
We have a very young population here.
The number of people in the 60 plus age group is very less.
What are the lessons that the rest of the country can learn from how you have handled the crisis?
Don't be under tension. Be cool.
If you plan properly, this can be easily managed.
Planning is the most important aspect.
You should know what you have. If you know what you have, then it is really easy to easy to manage.
What are the biggest challenges you are facing in handling the COVID-19 pandemic?
We don't feel like it is a challenge.
Everything is on track.
We are prepared.
What are the biggest needs that Kasargod has at this moment?
We hope to have more hospitals, more educational institutions.
We want to be self-sufficient.
We should reduce our dependency on the neighbouring districts.