'It is not just the police, but all agencies of governance that are progressively being 'captured' by the forces of Hindutva, led by the central government and by the governments of the states where the BJP has power.'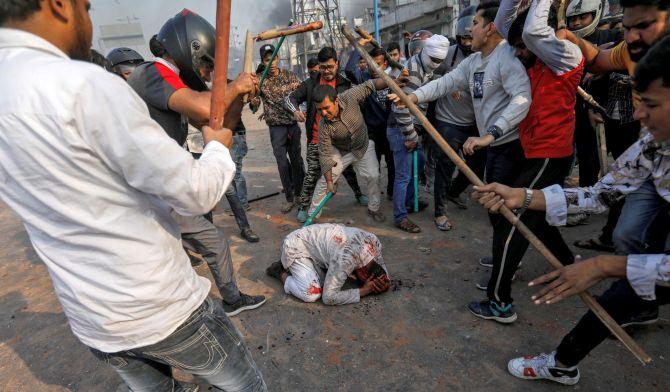 "Even where the party (BJP) lacks such power, a process of ideological transformation of institutions and, crucially, of society, is tearing apart the fabric of society, polarising communities, even families," warns Dr Ajai Sahni, executive director, Institute of Conflict Management, in the concluding segment of a two-part interview with Rashme Sehgal.
Prem Mahadevan speaks about the role of mercenaries in Eastern Europe and South Asia, but what has the role of mercenaries been in Kashmir and Afghanistan and how effective have they been on the ground?
Motivation for involvement in terrorist movements is always mixed, and the 'ideologically motivated' elements tend to form a small proportion of the overall forces.
While India and Afghanistan have not seen the active involvement of formal mercenary companies like the Wagnar Group that Mahadevan mentions, the reality is that a significant proportion of all fighters have mercenary motivation.
Certainly, the leaderships of groups like the Lashkar-e-Taiba and Jaish-e-Mohammad profit hugely from their involvement in terrorism, and have received documented largesse from the Pakistani State, as well as enormous resources from State facilitated donation campaigns.
Moreover, generous payment and 'martyrdom' benefits also provide the motivation for many who are drawn from very poor families, and who lack any prospects of advancement.
Even where there is little ideological motivation, such elements are willing to take a gamble of a brief 'deployment' -- and the risk of capture or death -- for the possibilities of returning to relative wealth and a hero's welcome.
By and large, mercenary elements would tend to be less effective than those who are ideologically motivated, but this also depends on the specifics of the ground situation.
Where mercenaries can engineer situations of advantage and relatively low risk, they are capable of inflicting great damage, though, in the face of determined opposition, they are likely to look to saving their own hides.
Vikram Sood in his essay 'The Roots of Radicalism' talks about how Pakistan can be described as a unique country with a sense of bitterness and grievance for territories that have never formed part of its country. Its sense of injustice over the annexation of J&K by India has become such an obsession for them.
Are we in India witnessing a similar phenomenon with the saffronisation of our institutions?
The saffronisation process in India today mirrors the early stages of Islamist radicalisation in Pakistan.
It is not just the police, but all instrumentalities and agencies of governance that are progressively being 'captured' by the forces of Hindutva, led by the central government and by the governments of the States where the BJP has power.
Even where the party lacks such power, a process of ideological transformation of institutions and, crucially, of society, is tearing apart the fabric of society, polarising communities, even families, and is destroying the trust in institutions and in communities that is the bedrock of stability in any political system.
We will be paying the cost of this perversity for decades to come.
Each chapter in the book has started with a quote by K P S Gill. Two of the most incisive quotes are 'Truth does not triumph unless it has champions to propound it, unless it has armies to defend it.' The other is 'The harsh truth is that the weak are never at peace. That is as true of nations as it is of men: it is not a choice or a moral predicament but an inexorable law of nature'.
Although Gill was indeed a counter insurgency expert, is this not stretching a point a bit too far?
I think these are profound observations, based on a lifetime of engaging with real conflicts on the ground.
In his book, Knights of Falsehood, Mr Gill documented the slow and corrosive process of fringe Sikh radicalisation that abruptly transformed itself into the movement of Khalistani terrorism because it met with little resistance from within the Sikh community, from the Akali leadership, or from any state or societal institution.
While the enemies of democracy are vigorous in propagation of their vicious ideologies, democrats tend to believe that the superiority of their system is 'self-evident' and needs no defence.
As for 'the weak are never at peace', I believe that this is evident everywhere, both in the lives of individuals and of nations.
Weakness will inevitably force entities into a relationship of subordination, of oppression or of ineffectual resistance.
Eventually, power prevails, even if we don't recognise certain patterns of power as easily as we do others.
Peter Kiss's essay 'The counter-insurgency doctrines of Russia, the United States and India' emphasises how the Indian security forces may have suffered losses and reverses on the ground with several conflicts have dragged on for decades but India has not lost a single counter-insurgency campaign so far. But the point is that if an insurgency carries on for too long inflicting heavy losses, does that not in itself create an unsustainable situation?
Why is the situation 'unsustainable'? India has engaged with insurgencies since the moment of its birth, and has gradually neutralised several of these, while the power and intensity of others have slowly been eroded.
We may argue that more efficient means could have been devised or adopted.
Equally, it is possible to emphasise that more catastrophic consequences could have followed other and ill-conceived policy interventions.
These exercises cannot be undertaken from the comfort of our armchairs.
The Indian establishment could have learned much more from its past successes and failures, and translated this learning into effective counter-insurgency doctrines, strategies and tactics.
Despite a failure to do this, State agencies and forces eventually gravitate to what has worked in the past, and theatre after theatre sees eventual resolution.
This seems a far better outcome than the counter-insurgency experience of many of the 'great powers' of recent history.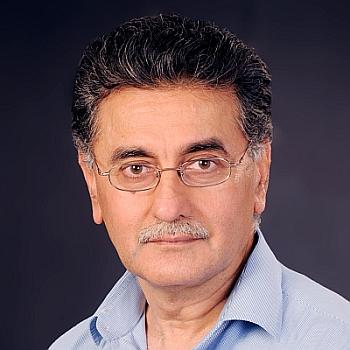 Hiranmay Karlekar lists out the crucial role that Mr Gill played in eliminating militancy from Punjab. His leadership in a sense proved the turning point as also the fact that he came up with a comprehensive strategy to tackle them which did not exclude holding a dialogue with them literally on a daily basis.
Can you elaborate on this and why this seems to be missing in the India of today?
First, the Punjab experience has not been sufficiently studied, understood and absorbed by the country's security establishment.
Everyone has his own theory about what actually happened in Punjab.
Some claim that terrorism there ended because 'the people turned against the terrorists'; others claim that it ended because Pakistan withdrew support from the Khalistanis; still others insist that indiscriminate brutalities brought terrorism to an end.
All these are contra-factual, illogical and ignorant explanations of what happened, but as long as they dominate the security and media discourse, no constructive lessons can be drawn from the Punjab experience.
Also, the present national leadership is resistant to reason and history, is overwhelmingly motivated by hate, and has little capacity to learn from past experience or even to accommodate current experience and evidence in its policies and practices.
Crucially, this leadership is captive to its own campaigns of falsification and deception, and lacks the capacity to make informed choices in the national interest.
---
Rashme Sehgal has had a long career in journalism and worked for The Times of India, The Indian Post among other newspapers. She can be contacted at news@rediff.co.in