'As far as Kashmir is concerned, a 'solution' was very much in play, and had brought endemic violence across the Jammu and Kashmir regions very much under control before the disruptive adventurism of the present regime resulted in a limited and localised escalation.'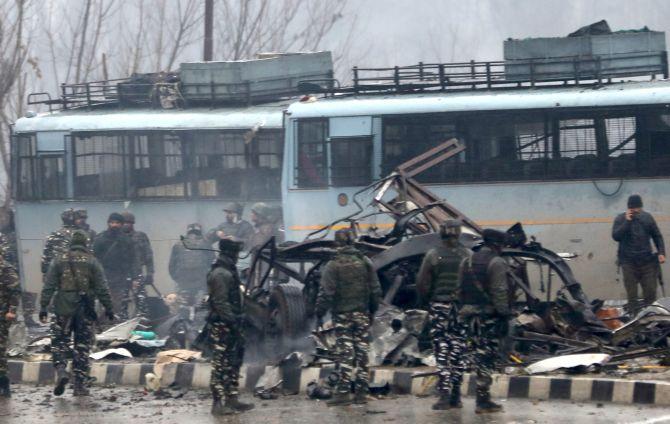 Dr Ajai Sahni, executive director, Institute of Conflict Management, has published a commemorative volume of essays -- The Fragility of Order -- in honour of the late supercop K P S Gill.
Experts from around the globe on subjects of terrorism, insurgency and counter insurgency, areas of expertise with K P S Gill, were invited to contribute essays on these subjects.
"The use of the Internet has certainly facilitated the operations of terrorists in theatres across the world, and J&K is no exception," Ajai Sahni, below, tells Rediff.com Contributor Rashme Sehgal in the first of a two-part interview.
You point out in your essay 'The Fragility of Order' that fuelling much of the global conflict today comprises a range of regressive ideologies that challenge and undermine democratic values.
Primitive mindsets are combining with unprecedented technological power to create conditions of savagery being reflected in many parts of the world especially Asia.
How can this be combated?
In many ways, this is a phase of history, and it will provoke its own backlash.
The delusion of power that right wing politics -- and the associated hate and violence -- brings with it, inevitably erodes the real power of States and societies, leaving theatres of such political movements enormously weakened over time.
We are quickly seeing this happen in India, as economies and institutions face progressive erosion and potential collapse.
As this happens, movements of resistance quickly arise.
As resistance grows, extremism and oppression by the right is also likely to grow, and can destroy the very fabric of society and constitutional governance as we know it.
Democracies across the world are facing this prospect.
In this context, India has some advantage here, because of the sheer diversity of the political structures and cultures across the country, and the fact that many of the states have governments are opposed to the current and centralising political dynamic, and the ideologies that underpin it.
In the context of Fourth Generation Warfare, you speak about the government's plan of upgrading 100 smart cities with little thought of the kind of protection they will require.
Can you elaborate on this especially in the context of how low grade attacks are taking place all the time against India and the Nuclear Corporation of India is having to ward off 10 targeted low grade attacks every day?
The Internet of Things is estimated at nearly 31 billion interconnected devices today, and will expand to over 75 billion devices by 2025.
Every aspect of our lives is likely to be meshed in with the IOT and will be increasingly vulnerable to malicious attacks, disruption and, crucially, potentially violent and catastrophic disruption, unless security systems are kept apace.
The general perception of cyber attacks, by and large, is restricted to phishing, defacement, data theft and other largely non-kinetic patterns of assault.
But, as our systems and utilities become increasingly interconnected, the possibility of catastrophic kinetic attacks will grow.
It is useful to recall that the Stuxnet virus, a malicious US-Israeli cyber weapon deployed against Iran's nuclear facilities in 2010, caused fast spinning centrifuges to tear themselves apart, destroying a fifth of the country's centrifuges and setting the country's nuclear programme back by a decade.
The Nuclear Power Corporation of India is already forced to block over ten targeted attacks a day - and has been successful in doing so till now.
However, as critical infrastructure systems across the country become more and more interconnected, the potential for a catastrophic disruptive breakthrough can only grow.
Apart from the IOT, there is a wide range of other developments that create their own dangers.
The increasing sophistication of cyber technologies, machine learning and artificial intelligence have created the imminent spectre of 'deep fakes' which would be almost impossible to distinguish from real images.
We have already seen the effective use of deception and misdirection through social media including increasing quanta of 'fake news'.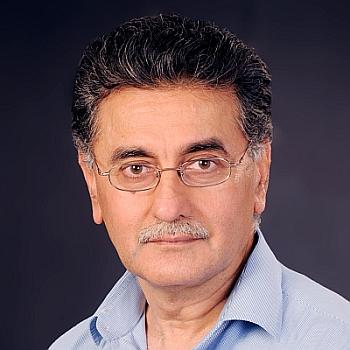 The essay 'Use of the Internet by Jihadist Groups: Evolution and Predicaments' highlight how jihadist groups are leveraging the Internet to further their goals.
How successfully has it been used by terrorists in J&K and how much is it being used by Maoists?
The use of the Internet has certainly facilitated the operations of terrorists in theatres across the world, and J&K is no exception.
Crucially, the Internet makes terrorist outreach, propaganda and recruitment easier, reducing the risks both for recruiters and potential neophytes.
Social media outreach by terrorists in J&K has certainly resulted in significant recruitment.
However, it is important to recognise that social media is only a communication tool.
Terrorism in J&K was far more destructive and widespread through the 1990s and early 2000s, when the State had no access to 'new media', or even to cell phones (cell phones first came to J&K through BSNL in 2003).
The Maoists have by and large avoided dependence on the Internet and social media, or have used these in a very peripheral manner to disseminate information, ordinarily through releases of prepared documents to the media. This has been an active tactical decision which has recognised the vulnerabilities of the Internet, and the possibilities it will help identify their leaders.
Anna Simons in her penetrating essay 'How to Thwart Subversion and Death by a Thousand Cuts' makes the interesting argument that the unfettered nature of information in the 21st century makes the subversion of democracy that much easier to achieve.
Once again can this be process be reversed or are we going to see it increase to the detriment of our institutions?
I think in this case, the genie is out of the bottle, and it will be nigh impossible to get it back in.
However, what is seldom recognized is the reality that, while these instrumentalities empower the forces of disorder, they also place comparable tools in the hands of those who seek to enforce order and the law.
Unfortunately, our systems of governance, dominated by ignorant politicians and lazy, often corrupt and ill-informed bureaucrats, are failing to keep face with the sheer pace of technological transformation.
The consequence is that the criminal mind appears always to be several steps ahead of the agencies they are required to keep it in check.
Technologies are no doubt creating problems, but they are also providing solutions.
A large number of terrorists are today being tracked and neutralised as a result of their use of contemporary communication technologies.
Commentators have rightly spoken about the 'technology treadmill', where we have to run faster and faster just to stay in the same place.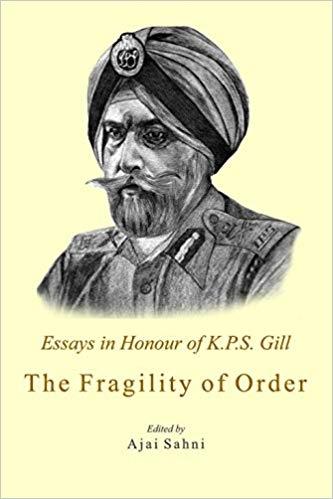 The single most important lesson learnt from the Sri Lankan conflict was that insurgency and terrorism can be defeated militarily. I know I am simplifying the problem, but if that is the case, why has this not been seen on the ground in Afghanistan and in Kashmir?
Every theatre is different.
In Sri Lanka, we had a near conventional war between two armies across a clearly demarcated 'Forward Defence Line'.
Crucially, the adversary had been restricted to a small territory, his supply lines had been cut off, and the defection of a significant component of his forces (under Colonel Karuna) had given Colombo very significant advantages, including strong flows of continuous intelligence.
In Afghanistan, the war is much more fluid, and at no stage has a sufficient force -- domestic or international -- ever been deployed against the Taliban and other terrorist formations.
More importantly, in both Afghanistan and Kashmir, the external factor -- Pakistani support and safe haven -- is decisive.
These movements are being kept alive as a result of explicit and massive support from Pakistan.
In Kashmir, it is useful to recognise that, despite this support, the situation was approaching resolution by 2012, when fatalities had dropped to just 99 in the year (including all categories, civilians, security forces and terrorists).
Thereafter, an unfortunate and polarising politics has caused a relative resurgence, with fatalities rising to 452 in 2018, but dropping, again to 283 in 2019.
Nevertheless, it is important to recognise that this is a tiny fraction of the fatalities through the 1990s and early 2000s, with a peak of 4,011 fatalities in 2001.
Crucially, most of the violence in J&K over recent years has been limited to a handful of tehsils: In 2018, for instance, the worst affected five tehsils accounted for almost 50 per cent of all fatalities; while in 2019, again five tehsils accounted for nearly 64 per cent of all fatalities.
There were 82 tehsils in the undivided state of J&K (pre-August 5, 2019), and 39 tehsils in the valley alone.
The problem is, the search for a 'magical' solution that will bring everything to an end at a single stroke.
This is unlikely. But, as far as Kashmir is concerned, a 'solution' was very much in play, and had brought endemic violence across the Jammu and Kashmir regions (excluding Ladakh) very much under control before the disruptive adventurism of the present regime resulted in a limited and localised escalation.
In Rahul Bedi's essay on the 'Politicisation of the Army' he talks about how General Bipin Rawat in 2017 talked about increasing politicisation of the army and how ruling party politicians are manipulating the army's operational accomplishment for political gain.
Rahul Bedi quotes Lieutenant General H S Panag (retd) who says the government is promoting 'its own brand of nationalism and relentless communalisation'.
How much erosion do you feel has already occurred?
There is no way to quantify the degree of erosion, but the increasingly political postures and statements of serving army commanders, including the now Chief of Defence Staff, General Bipin Rawat, are testimony to the fact that great harm has certainly been done.
Such positions percolate down the ranks, when it is seen that politically partisan commanders receive preferential treatment, advancement and patronage from the political executive.
Such a process has inevitable, tremendous and corrosive impact on morale and on morality within the forces.
The extent of the rot will only reveal itself over time, and probably in moments of deep crisis.
---
Rashme Sehgal has had a long career in journalism and worked for The Times of India, The Indian Post among other newspapers. She can be contacted at news@rediff.co.in