'As Rana is not an Indian citizen, our leverage on the US system -- whether it's their judiciary or the executive -- is very limited in that sense.'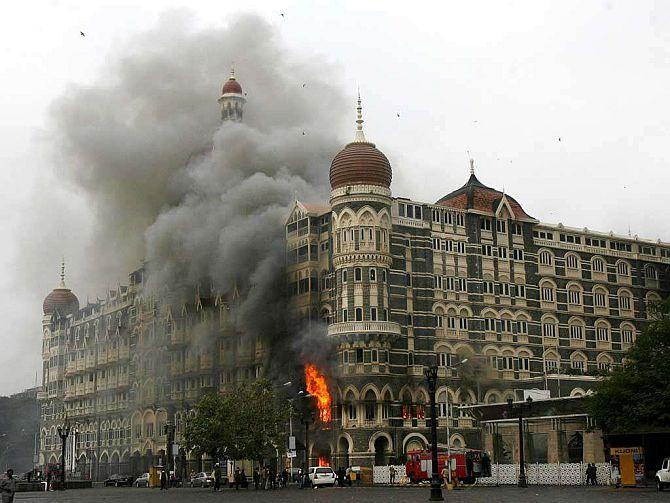 Former Intelligence Bureau Officer Avinash Mohananey, who spent a considerable time in Pakistan on security assignments, discusses with Prasanna D Zore/Rediff.com the challenges India could face in her efforts to seek the custody of the 26/11 planner Tahawwur Rana back to India after a Chicago court cleared his extradition to India on May 18.
Now that a Chicago court has approved the extradition of 26/11 accused Tahawwur Rana, what will the Indian government do to expedite his extradition to India?
What steps will India follow now to have Rana back in India?
Can Rana go in appeal against this extradition?
He can certainly go in appeal because this is the first step towards (Rana's) extradition (to India).
The issue is that extradition by and large is an apolitical issue to be settled by the (governments of) two countries.
Since Tahawwur Rana is not an Indian, the Americans would not be bound to send him back here.
While he is a Canadian (citizen) he was prosecuted in the United States. So it is now for the US government and the judiciary to take a call (on Rana's extradition to India) whether he can be sent (back to India to face trial here).
If we go by his culpability in the 26/11 terror attacks in India, there is no doubt that he is involved.
Our intelligence and investigation agencies have proved that he was working in close tandem with David Coleman Headley (born Dawood Gilani in Washington in 1960 and the terrorist who prepared the blueprint for 26/11 Mumbai terror attacks and is currently serving 35 years in a US prison after he turned approver and admitted to having recced the terror attack targets in Mumbai: Read more on David Coleman Headley here), whose visits he facilitated to India.
Headley, in turn, was regularly in touch with the Lashkar-e-Tayiba (the terrorist organisation based out of Pakistan and the mastermind behind the 9/11 terror attacks).
Tahawwur Rana worked as a doctor in the Pakistan army, and he had connections with Major Abdur Rehman of the Pakistani Inter-Services Intelligence (the ISI). Major Abdur Rehman could be a nom de guerre (an assumed name or alias) as these ISI officers use several names.
What steps could the Indian government take for Tahawwur Rana's quick extradition to India?
The legal process (related to his extradition and gathering of evidence and filing of chargesheet) has been completed in India.
A supplementary chargesheet can come when he is arrested (after his extradition to India). Then a supplementary chargesheet can come. From our side, the legal processes have been completed for this extradition.
Now whatever documents the higher courts in the US require, when he goes for appeal or the US government requests, then that can be supplied from our side.
Obviously, he has challenged it (his extradition by the Chicago court) and the case now could go all the way up (to the highest judicial body in the US); like major democracies the US judicial system also involves at least two to three layers of appealing.
So it (Rana's extradition to India) is not going to be resolved very soon. It's not such an easy matter. We may wish that it happens fast, but we are not sure that it will happen.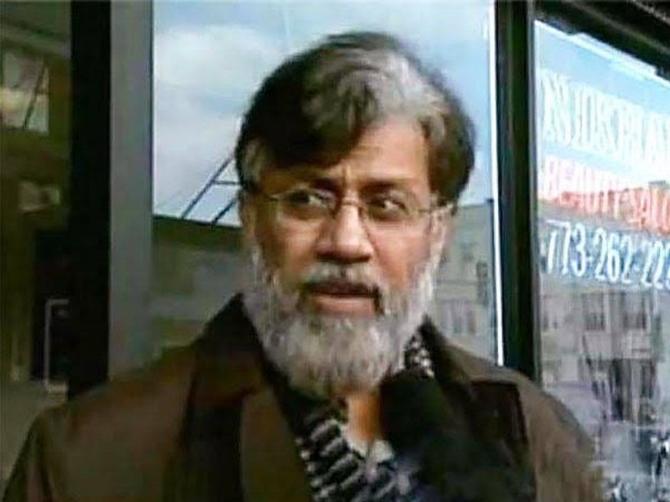 So should India at least pat itself on the back that we have got a US court to clear a terrorist's extradition to India?
Yes. It (the Chicago court approving rana's extradition to India) definitely is an endorsement of the fairness of investigations carried out by our investigation agencies.
In fact, the main investigations were done against Tahawwur Rana by the Federal Bureau of Investigation (FBI) in the US.
They arrested him almost a year after the 26/11 (terror attacks in Mumbai), after a thorough investigation which neither Headley nor Rana could get away with.
Headley had plea bargained -- whose terms and conditions nobody knows, and which we may never know because nobody discloses that -- but Headley during the FBI investigations clearly implicated Tahawwur Rana.
Why was Rana running an immigration service despite in the US being a doctor?
What if Tahawwur Rana also goes for a plea bargain?
His sentence is almost going to be completed now. He was arrested in 2009 and sentenced for 14 years. So it's coming to a close (in 2023).
Now, the US has to decide whether to release him or extradite him.
With the Chicago court clearing his extradition and Rana appealing against it, the case could through at least two more layers of court proceedings for his extradition to go through.
Even if there is a final judicial order for his extradition, the final order has to come from the (US) government.
Remember, he is a Canadian national, not an Indian national that his extradition would become as smooth and easy as Abu Salem's (a henchman of alleged gangster and terrorist Dawood Ibrahim who was wanted in several criminal cases in India) extradition from Portugal (in November 2005). He could be sent back to India because he (Salem) was an Indian citizen.
The moment his (Abu Salem's) passport was revoked he had no option but to return to India, unless he was granted asylum in Portugal.
As Rana is not an Indian citizen, our leverage on the US system -- whether it's their judiciary or the executive -- is very limited in that sense.
The US system has to listen to the Canadians also. A Canadian national cannot be easily deported to India to face trial by Americans. This is the complication.
Could then Tahawwur Rana's actual extradition to India likely remain a pipe dream?
As of now, yes.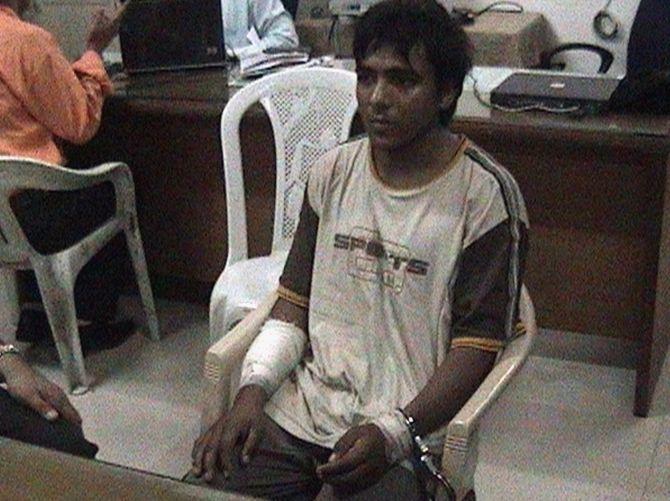 How big a boost will Rana's actual extradition be for India's fight against terrorism?
If that happens then the collaborators (and the masterminds of 26/11 terror attacks hiding in Pakistan), who believe that they are on the periphery and outside the bounds of any penal action, and who believe that they have not perpetrated the main act, would also get a message that even if you are not direct perpetrator, like Ajmal Kasab (one of the 10 Pakistani terrorists who was caught alive, faced trial in India and was hanged) but if you are the facilitator, the planners, if you are part of the gang that carried out this massacre, then someday the law will catch up with you also.
That indeed will be a big boost. There is no doubt about it.
Could Rana's extradition help India to get the main masterminds of 26/11 terror attacks who are hiding in Pakistan currently?
We may not be able to catch hold of them, but every arrest in the case will strengthen our case against the perpetrators of the Mumbai attack, whose trial is still going on in Pakistan.
Could you please trace the actual role Rana played in the 26/11 terror attack in Mumbai?
Rana facilitated the travel of David Coleman Headley to India. He (Rana) personally visited the Taj hotel, where the attack took place a few days before the actual incident (Nov 26, 2008).
There is (documentary) evidence because he (Rana) travelled to India in his own name and Canadian passport. He gave his own name. He didn't hide it. So that way, his arrival, presence and stay in Mumbai is confirmed. He stayed in one of the targets (the Taj) of the attack.
Is there any evidence to prove that when Rana was in India, he coordinated with the Lashkar-e-Tayiba or with David Coleman Headley discussing the plan to launch terror attacks in Mumbai?
There is no such evidence available because he was not under surveillance (at that time before the 26/11 terror attacks when he stayed in Mumbai). Nobody knows whom he met or whom he talked to; it's very difficult to find out.
The entire 26/11 attack was masterminded, carried out by actors from across the border. There was no Indian actor involved except for Abu Jundal (Zabiuddin Ansari), the fellow who is now in our custody, who was deported by the Saudis and then arrested at Delhi airport.
He was part of the conspiracy and planning to attack Mumbai, but he was not the actual perpetrator.
What legal and penal consequences could Tahawwur Rana be subjected to once he is extradited to India and he faces a trial here?
He will face the charge of a co-conspirator and according to the Indian Penal Code, he will be held equally liable for what happened in India (for the deaths of more than 166 people in the 26/11 terror attacks).
He knew that it (the 26/11 terror attacks) was going to take place so he can't absolve himself from that act of terror. Like Ajimal Kasab, he could even face the death penalty.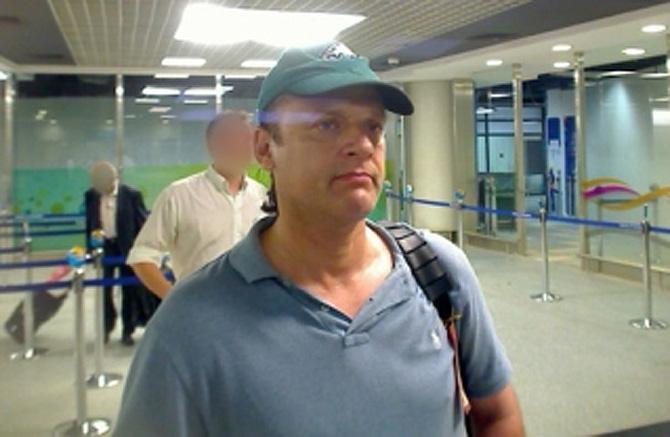 Is there any way that India could get the masterminds of the 26/11 terror attacks back in India to face trial?
It's not possible.
If you closely analyse what (Pakistan foreign minister) Bilawal Bhutto (Zardari, the son of Benazir Bhutto and Asif Ali Zardari) recently said in Goa (to attend the meet at the Shanghai Cooperation Organisation council of foreign ministers) then that surely won't happen.
He (Bhutto Zardari) said that there are some legal processes still to be completed and before that they (the Pakistani investigators) can't even complete the investigation and the chargesheeting of the perpetrators of Mumbai attack in Pakistan.
There's no way then that India could reach to the top leadership of the Lashkar-e-Tayiba?
No. Not through the legal way. It's very difficult.
We will be following the legal process and only when the government of Pakistan agrees we can have access to them.