'If the Biden-Harris team makes it to the White House, India's headaches will multiply,' observes Aditi Phadnis.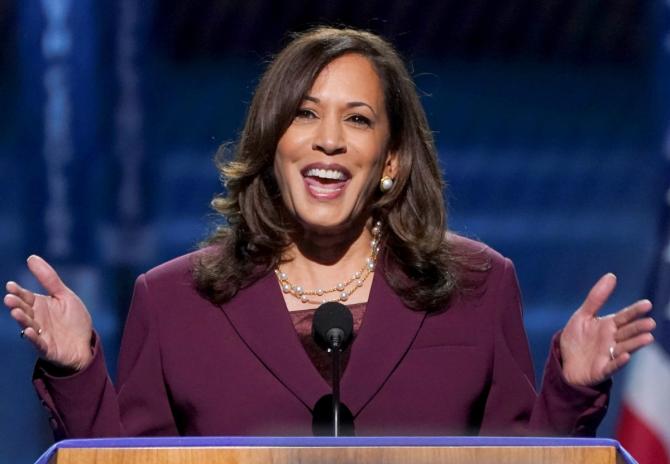 Almost a year ago, in September 2019, Narendra Modi attended a huge meeting at Houston, Texas, organised by the Indian Diaspora, where he took President Donald Trump by the hand and roared: 'Abki baar, Trump sarkar'.
His prediction may turn out to be right. If not, India faces the prospects of a White House that could be prickly to it -- for many reasons.
With Democrat candidate for the US presidency, Joe Biden, having settled on the feisty, tough Kamala Harris to be his running mate, Chennai's Besant Nagar might be ecstatic that a local girl has made good. But South Block will be much more measured.
Harris's grandparents lived in Chennai and she says she owes a lot in her value system to the morning walks she would take as a little girl with her grandfather, a middle-rung civil servant, and his friends.
They would talk of corruption, civil rights, of right and wrong. Harris's mother, Shyamala Gopalan, a scientist, left for the US, one among the many who migrated to that country in the 1950s and 1960s.
While doing her PhD at University of California at Berkeley, she met and married a brilliant young Jamaican economist, Donald Harris. Kamala and her sister Maya were born in the US.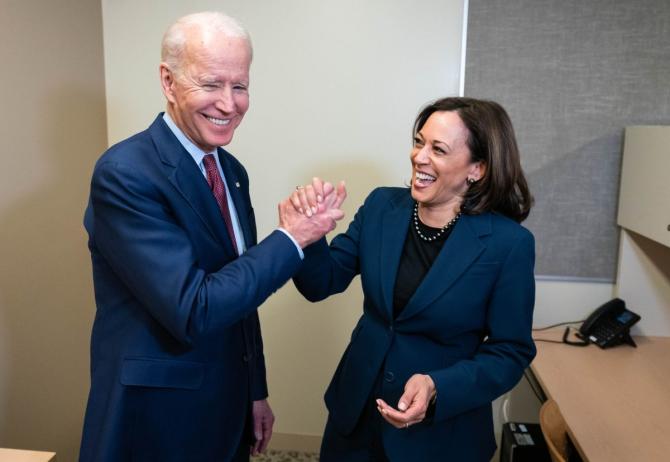 Does Harris see herself as Indian? Or as a black?
In an interview, journalist Aziz Haniffa cited the example of politicians like Bobby Jindal who had to deny their ethnic origins to make themselves acceptable in US politics and asked Harris about her racial origins.
Harris said: 'One is not to the exclusion of the other -- I believe that point is at the heart of this matter. We have to stop seeing issues and people through a plate-glass window as though we were one-dimensional. Instead, we have to see that most people exist through a prism and they are a sum of many factors, ...that is just the reality of it.'
But bureaucracies rarely see things that way. Harris's struggles -- to be noticed and recognised as black/Indian -- encountered many obstacles.
In 2003, she was elected to become San Francisco's first woman district attorney. She was re-elected though she refused to endorse the death penalty.
She virtually doubled the state's conviction rate, was unforgiving in punishing racial crimes and child abuse.
When a sitting senator retired, she contested her seat and won. She was the second black woman to be elected to the US Senate.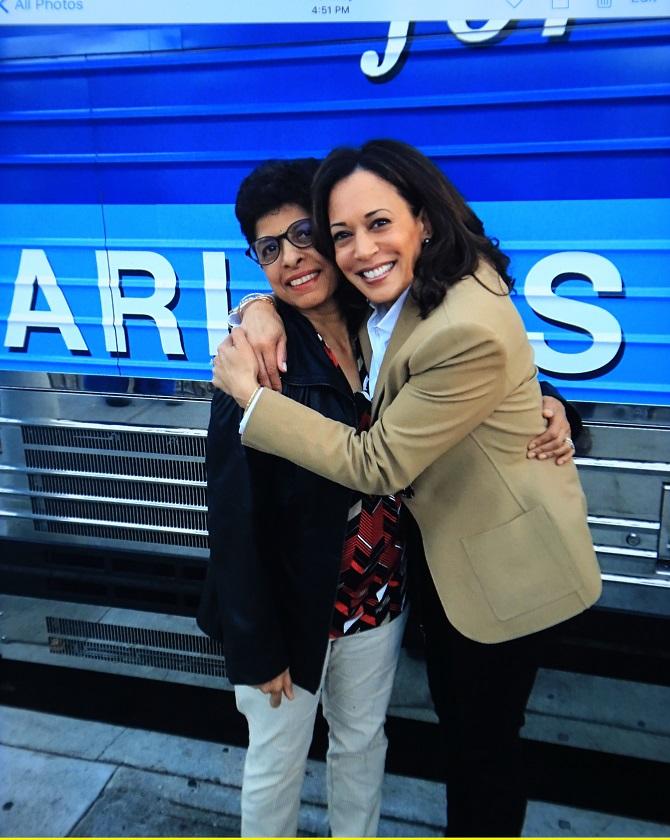 As senator, Harris caused grown men to shake in their shoes when she cross-questioned them in Senate hearings. One such was Jeff Sessions, former senator and US attorney general. 'I'm not able to be rushed this fast,' he once said to her when faced with her relentless questioning. 'It makes me nervous.'
It is this quality that India will have to look out for. Syrupy comments about walks on Chennai beaches and Kanjivaram saris notwithstanding, Harris took a stand when her friend and United States Congresswoman Pramila Jayapal was disinvited from a meeting with External Affairs Minister S Jaishankar in December last year after she introduced a resolution urging India to lift all the restrictions in Jammu and Kashmir imposed after revoking Article 370.
Jaishankar said he had no interest in meeting Jayapal and others like her. 'It's wrong for any foreign government to tell Congress what members are allowed in meetings on Capitol Hill,' Harris said in a tweet, adding she stood with Jayapal.
It is hardly surprising that leading Pakistani newspaper Dawn was chuffed about Harris's new job. The newspaper recalled Harris's 2019 statement. 'We have to remind the Kashmiris that they are not alone in the world... There is a need to intervene if the situation demands,' she was quoted as saying.
US political analysts say Harris is being projected as a black candidate to balance Biden's politics in the current environment of the Black Lives Matter movement.
She is expected to draw the centrist elements of the Democrats to Biden.
They believe that there are only two conditions in which Trump might win the November elections -- if there is a vaccine by then; and if the economy has a V-shaped rebound.
If the Biden-Harris team makes it to the White House, India's headaches will multiply.
---
Feature Presentation: Rajesh Alva/Rediff.com