'There is room for cautious optimism following the Harris anointment that America will return this year to more normal politics after the aberration of the Trump presidency,' points out Shreekant Sambrani.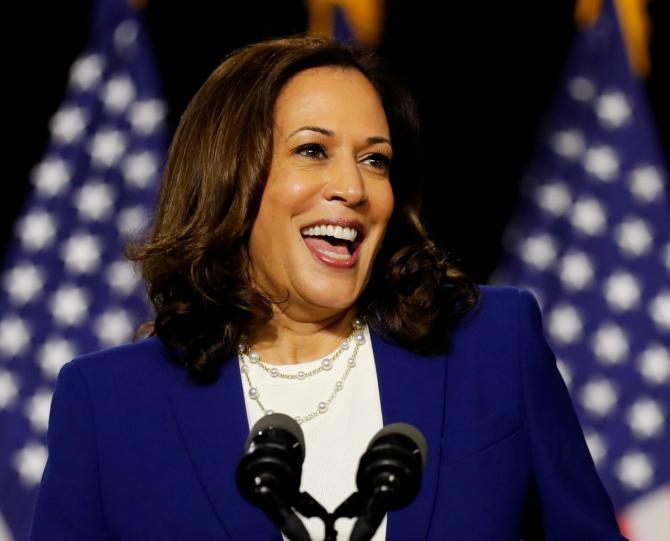 Joe Biden, the Democratic presumptive nominee for president of the United States in the November 2020 election, had hinted about 10 days earlier that Kamala Harris, the junior Senator from California and his one-time rival for the nomination, would be his choice for the vice-presidential candidate on the Democratic ticket.
His formal announcement to that effect on the evening of August 11 did not, therefore, cause any surprises. It evoked from President Donald Trump the expected response, that Harris was a most mean person, presumably referring to her bitter attack on US Supreme Court Justice Brett Kavanaugh during his Senate confirmation hearings last year.
Biden had declared almost as soon as he clinched the nomination that his choice for the second spot on the ticket would be a woman.
His confidante Governor Gretchen Whitmer of Michigan recused herself from consideration and suggested that Biden should preferably consider a person of colour. That narrowed the field considerably.
Senators Elizabeth Warner and Amy Klobuchar, both candidates for the nomination and on early short lists for the vice-presidential position, were almost disqualified on the race criterion.
Susan Rice, President Obama's former ambassador to the United Nations and national security adviser, Keisha Bottoms, the feisty mayor of Atlanta, and Lori Lightfoot, the mayor of Chicago, both much in the headlines because of the unrest in their cities and the Black Lives Matter movement, figured in the new short list along with Harris.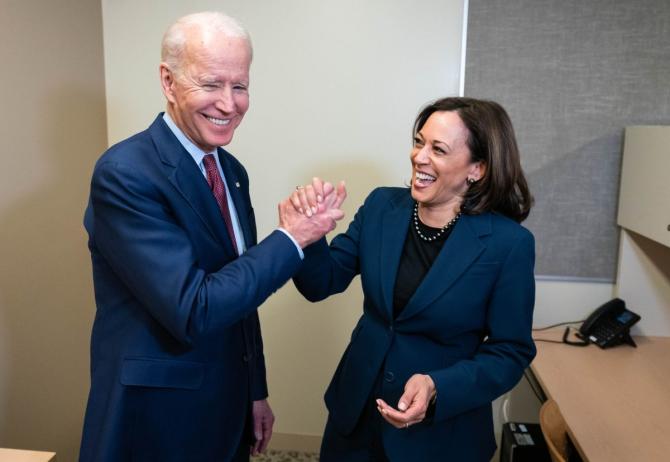 It is easy to see why Harris has got the nod finally. Susan Rice has not contested an election and is not necessarily an asset in drawing votes that would add to Biden's own.
Both Bottoms and Lightfoot have limited and relatively controversial records in office. Harris has been in responsible positions much longer, since 2004, as district attorney of a major city, San Francisco (up to 2011), attorney general of California (2011-2016) and US Senator for the last four years.
There is much more that would recommend her to a pragmatic politician like Biden. While she is of mixed Afro-Jamaican and Indian parentage (which balances Biden's Irish background in the political arithmetic of the US), she is not identified with the rather strident politics and language of the inner city Afro-Americans.
She is urbane, sophisticated and articulate, qualities that enhance her appeal the middle class, middle age urban and suburban America, the key to electoral success.
This vital demographic would be somewhat suspicious, if not actually scared, of the likes of the more harshly spoken firebrand Democratic Congresswomen Karen Bass and Alexandra Ocasio Sanchez.
In fact, Harris comes from pretty much the same background as that of former president Barack Obama -- middle class professional families, highly educated, serious in their pursuit of political careers, and communicating articulately with a vast stretch of the key demographic.
Obama actually said that Harris's life story pretty much resonates with those of like him. A rather distasteful term, Oreo politicians (like the cookie, black on the outside but white on the inside), is often used to describe such politicians.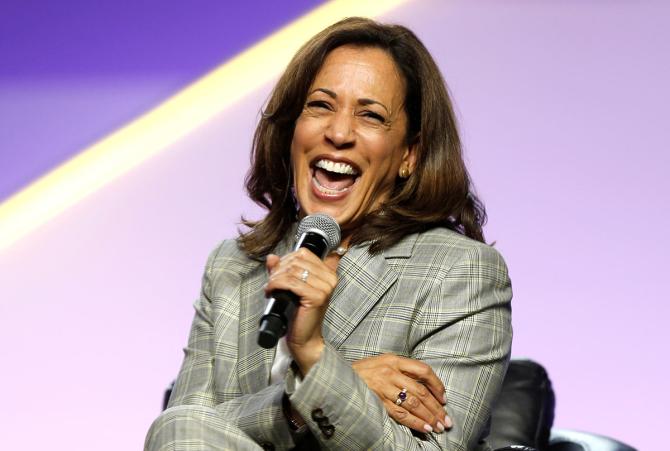 But unlike Obama, Harris has experienced significant racial discrimination first hand. She was part of a Berkeley school desegregation programme when she had just started kindergarten and bussed over a long distance to a white majority school.
After her parents's divorce in 1972, when she and her sister visited their father in Palo Alto, they were not very welcome in children's playgrounds because of their skin colour.
And when she moved to Montreal as a teenager, she attended a school that was mostly white, although not overtly discriminatory.
She has referred to these experiences in her primary campaigns (including rather sharp criticism of Biden for not being fully supportive of school integration) to forge a strong link directly to the Afro-American community, something which Michelle Obama had to do for her husband during his presidential campaign in 2008.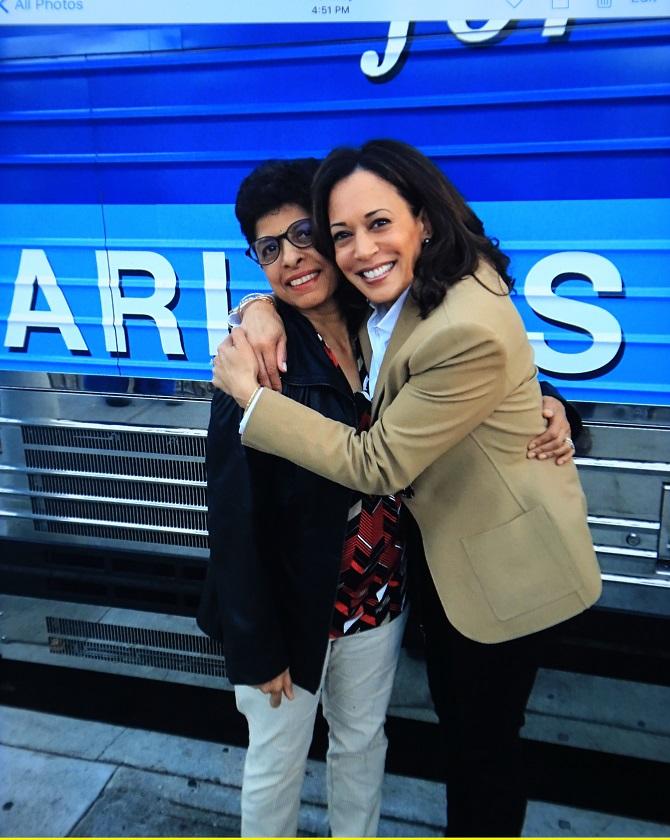 Harris describes herself as a pragmatic progressive. Her record as a law enforcement officer in San Francisco and later as the attorney general of the state was rather conservative; she took a somewhat harder line on arresting criminals and demanding tougher sentences, which would not sit well with the Afro-American vote block, but would offer greater comfort to the whites.
She has generally adopted what in the US is considered a left-leaning approach, with regard to corporate taxation and health care, espousing many of the ideas and concerns of that doughty warrior, Senator Bernie Sanders, the last standing challenger for Biden.
And unlike Hillary Clinton, she brings no heavy baggage from her past personal or political life.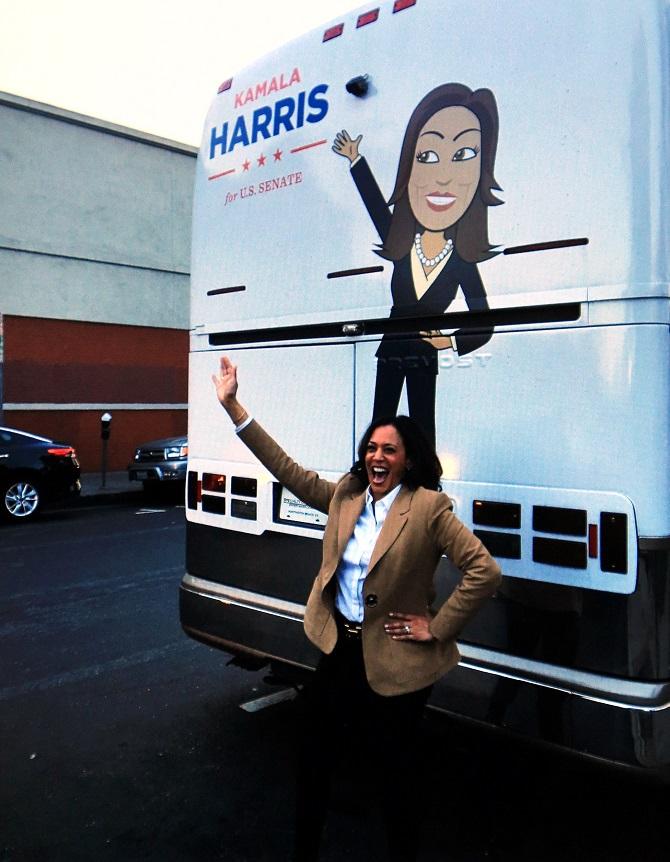 Although Harris is no spring chicken at 55, she is almost a whole generation younger than Biden. If he wins the election, on January 20, 2021, he would be the oldest American to occupy the White House, at the age of 78 years and 60 days. The present holder of that distinction, Ronald Reagan, demitted office at the age of 77 years and 348 days in 1989.
Given Biden's history of brain surgeries, the voters would be more than usually concerned about the possible successor, who would be proverbially 'one heartbeat away from the seat of power'. Harris's selection should allay those fears somewhat.
Politics is essentially alchemy of compromise of electoral arithmetic. Yesterday's foes are today's best friends.
George Bush Senior bitterly attacked Ronald Reagan during the presidential primaries of 1980 as a practitioner of voodoo economics, yet ended up being Reagan's loyal vice president for eight years. There is no reason to suspect that Biden and Harris will not get along well despite their earlier rivalry.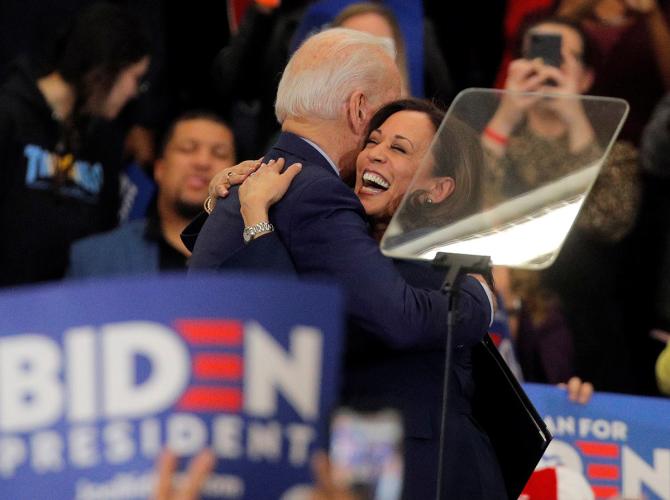 Thus from most angles, Biden could not have made a more sanguine choice. But it is far from certain that the Biden-Harris combination will defeat Trump in November 2020.
The incumbent president is well behind in polls, but he was there in 2016 as well. He has not exactly set the Potomac on fire in his first term in office, but neither did George W Bush.
Trump also has seemingly rock-solid support of 40 per cent of the Republicans. He will certainly play up to the gallery by fear-mongering about his Democratic opponents, calling them opportunistic leftists.
Then there is always the feared October surprise, when incumbency or random events could upset earlier calculations.
This year, the great unpredictability caused the world over by the coronavirus pandemic looms ever larger on all activities, including the American presidential election, perhaps more significant for the world than any other single event.
Yet there is room for cautious optimism following the Harris anointment that America will return this year to more normal politics after the aberration of the Trump presidency.
---
Shreekant Sambrani is an economist.
Feature Presentation: Rajesh Alva/Rediff.com