A retired Pakistan army officer incurs army chief General Bajwa's wrath, reveals Rana Banerji, who headed the Pakistan desk at the Research and Analysis Wing, India's external intelligence agency.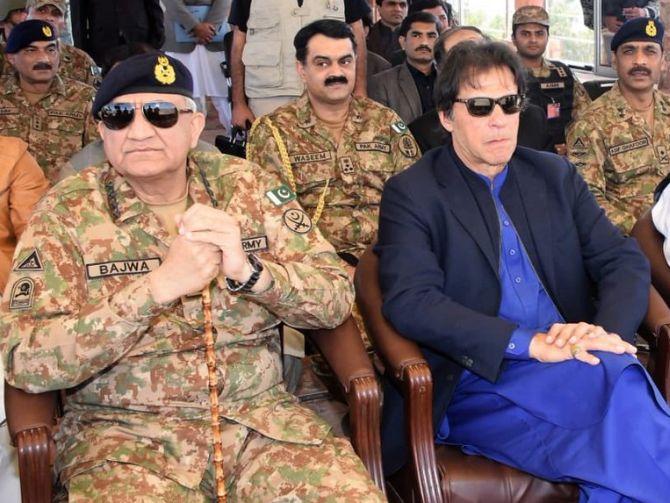 Colonel Inamur Rahim (retd), the well known Pakistani lawyer who has been fighting against disappearance cases of conscience objectors, revealed for the first time on recently abducted journalist Matiullah Jan's televsiion channel, why he was abducted by unknown agencies in December 2019 and kept under detention for 37 days without any charges.
During detention, he was asked to file reference cases against independent-minded judges of the higher judiciary, like Gulzar Ahmed (currently Pakistan's chief justice) and Justice Qazi Faiz Isa, as a condition for his release.
Colonel Rahim was resentful why such treatment was handed out to him by the senior coterie of Pakistan army generals, many of whom had even been his students during his ten years as an instructor at the Pakistan military academy in Kakul, disregarding also the fact that his son is currently a serving officer in the army, in the rank of major.
While in detention, he was blindfolded and taken to a dungeon type army detention centre near Islamabad and deliberately subjected to air-conditioners in the December cold, so much so that his health started deteriorating after two or three days.
Thereafter, he was shifted to another detention facility, this time inside army headquarters.
Some time before he was detained, in May 2019, Colonel Rahim had been called in for an 'informal iftaari' discussion during Ramzan, with some army officers, ostensibly of the Judges Advocate General branch, who told him that the army leadership ('the Boss') was unhappy with Justice Gulzar Ahmed, because of his recent court order to demolish an army marriage hall in Karachi, which was being illegally built on government land.
This order was not carried out and the judge took umbrage.
Colonel Rahim was asked to help frame a reference to curb the judge's independent inclination.
When he professed his reluctance, he was asked if he would be willing to at least file a reference against Justice Qazi Faiz Isa, who was being 'difficult'.
Colonel Rahim counseled restraint against such a step as Justice Isa was the only judge in Pakistan's supreme court from Balochistan. He enjoyed a sterling reputation of honesty and Colonel Rahim felt, such a step could fan Baloch dissidence.
In December, Colonel Rahim had been engaged in consultations with an ex-serviceman's forum and the Islamabad bar council on the issue of the army chief's extension.
He had also met Chief Justice Khosa then, sometime around December 17, just before Justice Khosa's 'earth-shaking' verdict on General Bajwa's tenure.
Colonel Rahim believes he was picked up for this long incarceration within a few days of these activities, to teach him a lesson.
The disclosure of this incident now on Matiullah Jan's television channel flags the rather ineffective quest for judicial independence in Pakistan.
It also provides a silver lining that dissent of this nature can still find expression on an independent television channel.
How long such intrepid journalism will last is quite another matter.
Feature Presentation: Aslam Hunani/Rediff.com