Just as scotch bottles have become bigger, novels have also become fatter.
Illustration: Dominic Xavier/Rediff.com.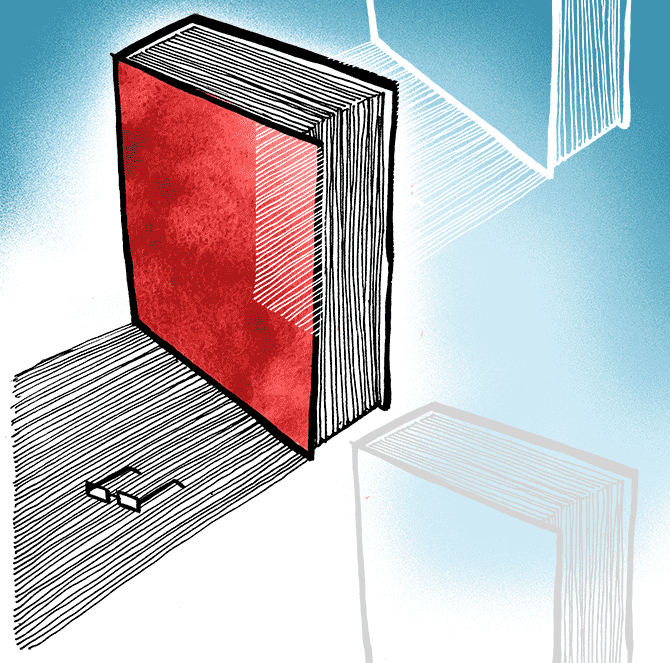 A few days ago, a friend said he doesn't read fiction.
This reminded me of an incident 40 years ago when, largely in order to prevent an earnest friend from forcing Sartre, Simone de Beauvoir, Virginia Woolf, etc on me, I told her I never read story books and that my tastes in fiction ran very much lower.

Eventually, she turned her attention to someone else and I was able to return openly to the only form of private entertainment that was available then. Television as we know it now was still two decades away.

In those days, one had to nurse good books in the same way as one nursed scotch. Neither was available in the high quantities -- and the low prices -- that they are now.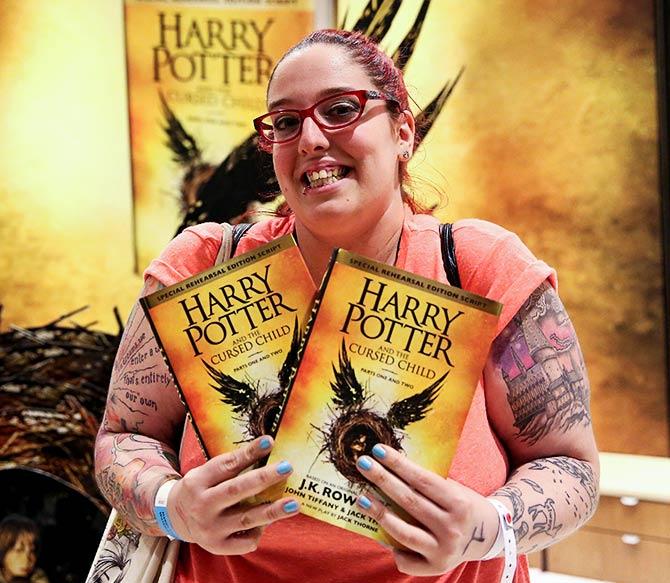 Meanwhile, just as scotch bottles have become bigger, novels, especially by celebrity authors, have also become fatter. Gone are the days when a famous writer would produce a 250-page book and everyone would be happy with it.

Now it has to be double that if not more. Perhaps this has something to do with the bigger advances that are made now. The fatter they are, the more voluminous the book has to be.

Modern publishers would never have given Antoine de Saint-Exupery or J D Salinger or any of those writers from before the 1990s any advance at all even for the second books.

Not that writers before 1990 didn't write fat books. But they were few, mostly American -- Herman Wouk, Ayn Rand, James Michener, Joseph Heller being just a few of them. Now the Brits have started the practice too. So, I am sure, have other countries.


The fat lot

The great super-hit author, J K Rowling, wrote her Harry Potter stuff for children.
But so did Enid Blyton, Richmal Crompton, Anthony Buckeridge, Frank Richards, Capt W E Johns, etc. Their books hardly ever ran to more than 200 pages.

In contrast, the first Harry Potter book in 1997 was 350 pages. Since then, the size has gone on increasing which leads me to wonder: Has the attention span of kids increased in the age of Twitter? Or is it that massive skimming is going on, in which case why not write a much slimmer book?

Ms Rowling has also started crime fiction under the pseudonym Robert Galbraith. The same thing has happened here as well: The books have gone on becoming fatter. Her latest is almost 500 pages long in the large format.

Where adult fiction is concerned, consider Jeffery Archer. His earlier books were much slimmer -- around 300-325 pages. The latest series, a family saga of the Downton Abbey sort, runs to more than 400 pages per volume. The same thing has happened with many other successful writers.

You can't carry these fatsos comfortably while travelling. You can't read them in bed unless you are a wrestler. You can't finish them over a weekend which defeats most of their entertainment purpose. So what the fiddich!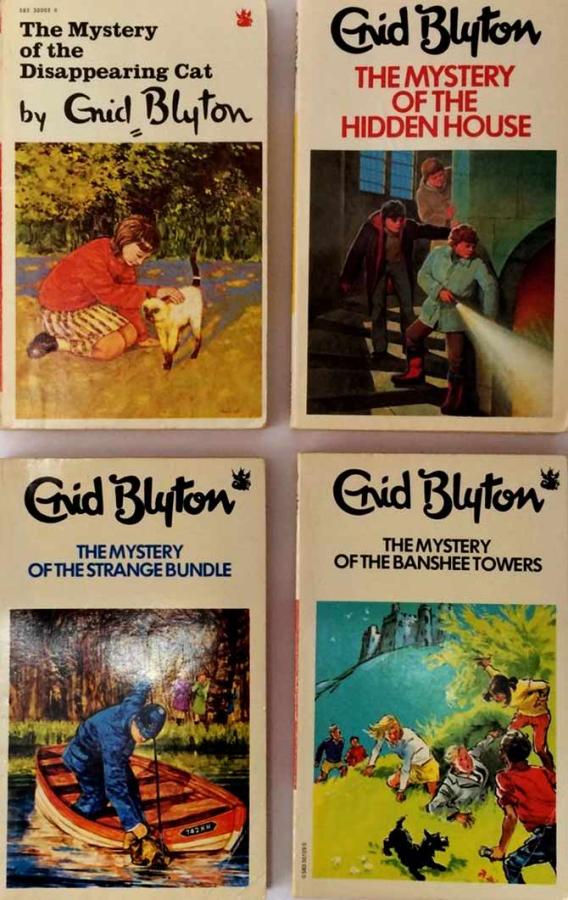 But I have an idea: Taking a cue from the Reader's Digest condensed books -- are they still there? -- someone should commission out-of-work journalists to shorten these books to a more manageable size.

It will be a goldmine. Imagine a 500-page book reduced to a tweet! Wallah!

The skinny ones

With the exception of Vikram Seth and Amitava Ghosh, who publish abroad, Indian writers who publish here still write slim books of around 250 pages. These books don't cost much, they can be carried easily on travel and you can read even more easily in bed. And, above all, unlike their fatter cousins, they fit easily into normal dustbins.

I especially like the translations from Indian languages. There are literally several hundreds of these short books around now.

But guess what. You can't find them easily in bookshops because the booksellers are reluctant to display them, unless you happen to be Chetan Bhagat, who got very lucky indeed with the sort of fiction he writes.

One possible reason for this lack of visibility is that the low price, even with a large discount, doesn't enable booksellers to make money. So they prefer not to waste valuable shelf space on them.

Our bookshops also don't sell books at half price unless it has been on their shelves for a thousand years, at least. The American practice of monthly half-price sales is non-existent.

In contrast our chaps, God bless them, stick new and higher prices on old books and then reduce it to half of that.
TCA Srinivasa-Raghavan is a journalist and columnist. He is writing a history of the Reserve Bank of India.
Photographs: Neil Hall and Stephen Hird/Reuters