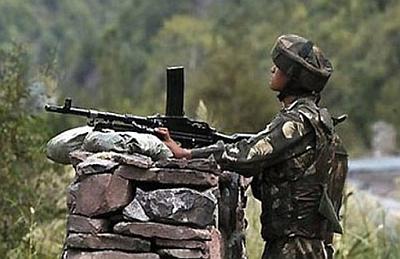 'Implementation of the US-India Defence Technology and Trade Initiative is as much a test for the Modi government to direct its bureaucratic processes, as it is of US commitment,' says Lieutenant General Anil Chait (retd).
President Barack Obama's visit to India is without doubt a watershed event in India-US Relations. Besides being the very first occasion when a US president is the chief guest at India's Republic Day Parade, the invitation, as also its acceptance, are both reflective of a new resolve and determination of the two countries, to enhance their relationship across several areas of mutual interests.
The invitation also indicates the determination of the present government in India under Prime Minister Narendra Modi to re-shape India's foreign policy -- the corner stone of which is its policy towards the US.
Equally, it signals an incremental restoration of US confidence in India, because of the energy that the two nations have generated in each other, in the last couple of months, giving a significant boost to bilateral relations.
The zeal to take forward this revived mutual bonding is visible in the extraordinary efforts underway to ensure that the visit is a memorable one.
Both India and the US well know that, bonhomie apart, building a credible mutual relationship especially after overcoming a recent phase of acrimonious mistrust, would take a long uphill route.
Both India and US will need to work closely to strengthen and expand the US-India strategic partnership, notwithstanding an extraordinary degree of convergence between the interests of the oldest and the largest democracies in the realm of geopolitics, geo-economics, regional security, and defence.
India-US defence cooperation, which should be a key contributor of this relationship, has seen substantial enhancement in engagement over the past decade.
A number of bilateral training exercises have been held across the domains, which include Yudh Abhyas, Cope India and Vajra Prahar, besides Malabar which last year itself saw participation by Australia, Singapore and Japan as well.
India probably conducts more exercises today with the US than with any other country. For the first time in 2014, India participated in RIMPAC, a multilateral maritime exercise and also participated in Red Flag.
Defence acquisitions from US have crossed $10 billion. India recently approved the purchase of US attack and heavy-lift helicopters. Repeat orders could be expected in some cases.
What will be more crucial for India will be the ability to see and hear -- a capability which together with analytics, could give the Indian armed and security forces, a distinct advantage, in giving shape to the proactive counter terrorist or conventional retribution strategy.
The US-India Defence Technology and Trade Initiative, DTTI, conceptualised in 2012, has the prospect of becoming an effective tool for building defence relationship, more so, at the present stage.
A Make Programme for Defence Production in India is on the anvil and this initiative can contribute most significantly.
The DTTI envisages a framework in four areas: Co-development and co-production, collaboration in science and technology, foreign military sales and reforms in US trade control system.
In principle, it seeks to shift the existing buyer seller relationship to a partnership level, involving high technology and joint research.
Under the DTTI, the US defence industry would be accorded permission by the Pentagon to share and co-develop state of the art defence technology with India and provide expertise for building weapon and other allied system in India.
The faith and trust reposed in India, its government, people and systems by the US will be an acid test of its seriousness towards such a partnership.
At the functional 'working' levels, co-development and co-production imply a paradigm shift for both countries and their officials. They would now require to work together to ensure that the DTTI becomes the catalyst of enhanced cooperation between their two countries.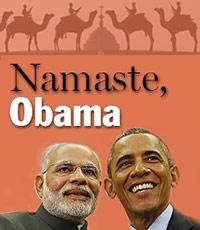 The DTTI represents a commitment from the US side to building an indigenous Indian industrial base by pre-screening projects for co-production.
This would lead to industrial integration and interdependence, which will strengthen the foundation for an enduring US-India security relationship.
The DTTI initiative has already shown progress and requires careful nurturing and protecting from both sides. Implementation of the DTTI is as much a test for the Modi government to direct its bureaucratic processes, as it is of US commitment.
There is a thus a need to galvanise the DTTI and both governments need to make sure that officials and corporates working at the ground level take forward the vision articulated by the respective leaderships.
It is hoped that President Obama's visit to India will result in the two leaders strongly endorsing a very specific timeline and action to implement DTTI projects which will send a strong message to bureaucracies and corporate board rooms in each country that the DTTI remains a top priority.
It is only through such crucial deliverables, both in intent and material, that will signify what pivotal role, US perceives and expects India to play in its 'Pivot to the East' strategy in dealing with rising powers and contribute to combating the war on terror.
From India's viewpoint this assumes importance in the context of the direct or indirect consequences of US withdrawal from Afghanistan, upon stability in South Asia, on its own security, in addition to 'Act East' outlook.
Lieutenant General Anil Chait retired as chief of the Integrated Defence Staff; he was also Central Army Commander.
REDIFF RECOMMENDS