'This is such a dynamic time for our entire community.'
Dr Ami Bera, the lone Indian-American United States Congressman, tells Aziz Haniffa/Rediff.com he is honoured to accompany President Barack Obama to India.
Dr Amerish 'Ami' Bera, the California Democrat and the only Indian-American lawmaker in the United States Congress, who has been invited by US President Barack Obama to accompany him on the trip to India aboard Air Force One, believes his selection is a clear recognition by the White House of the Indian-American community and its close proximity to Prime Minister Narendra Modi.
In an exclusive interview with Rediff.com, an elated Dr Bera, who will be aboard Air Force One for the first time in his life, declared, "What an honour! What an honour! This is such an exciting time in the US-India relationship."
"For me, personally, my story is the Indian-American story. So, this is just great. This is such a dynamic time for our entire community."
There is, Dr Bera added, no denying that his being invited to be part of the small Congressional delegation accompanying Obama -- which comprises of House Democratic Leader Nancy Pelosi, US Congressman Joe Crowley and US Senator Mark Warner -- "a clear recognition by the administration of the importance of the community, of the Indian-American Diaspora."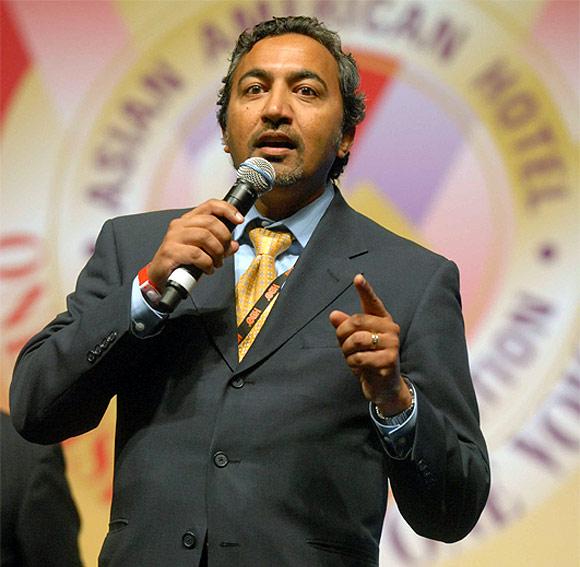 Recalling the rockstar reception Modi received in September during his US visit, Dr Bera said the administration had observed the clout of the Indian Diaspora and as the only Indian-American representative in Congress it was almost a no-brainer that if there were any Congressional members being invited to accompany Obama, he would be a priority on that list.
"The prime minister, when he was here made a direct request of the Diaspora, who has been doing so well in America, to take their growing clout and accelerate the US-India relationship and help India replicate the success we've had in the United States," Dr Bera said.
"So, I think it was not lost on the administration that I was the only Indian-American member of Congress, and so, I believe I was on their list early on," he added.
"The administration was well aware all along that this is an important trip to the Indian-American Diaspora and I, as their sole representative in the US Congress, it would be important to have me come along," the Indian-American physician said.
"The administration," Dr Bera reiterated, "certainly recognises the growing clout of the Indian-American community and again, I am flattered that I have the honour of representing the Diaspora on this historic trip."

Last week, while disclosing that Dr Bera would accompany Obama to India, Ben Rhodes, the deputy national security adviser for strategic communications at the White House, described the Congressman as an "Indian American of great accomplishment."
Appreciative of the praise heaped upon him, Dr Bera said, "I appreciate the compliments and again, I believe the administration is aware of my keen interest in the US-India relationship and working through the civilian nuclear deal, understanding and appreciating India's growing role as a geopolitical ally that I've been talking about over the past two years as a member of the Foreign Affairs Committee."
"So, it is really exciting to see all of this coming together and then to have my good friend Rich Verma as the first-ever Indian-American US Ambassador to India; what an exciting time!"
Dr Bera said he was thrilled "to be going along with Congressman Crowley and Senator Warner, who have been long time leaders in promoting the US-India relationship, and so to be travelling with them, and then obviously Leader Pelosi, who& has been a longtime friend of India, is just great. So, it's going to be a good trip."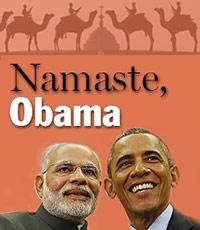 Asked what his agenda was during the visit, besides the Republic Day ceremonies, Dr Bera said, "It would be to continue building on some of the successes we had when I visited India in August 2013."
"Having met with Indian CEOs, there is a clear interest of their wanting to invest in the United States and continuing to see the bilateral relationship growing."

"When I spoke to American CEOs," Dr Bera said, "they clearly recognise the market opportunities in India. So, during my meetings, I shall make sure to move those conversations forward where our companies have an opportunity to invest in India and foster a win-win relationship."
REDIFF RECOMMENDS