At a critical time in the history of the United Nations, when the global order itself may be reshaped, following a devastating pandemic, India has chosen an experienced, charming and upright diplomat to lead the Indian delegation to the UN in New York, notes Ambassador T P Sreenivasan.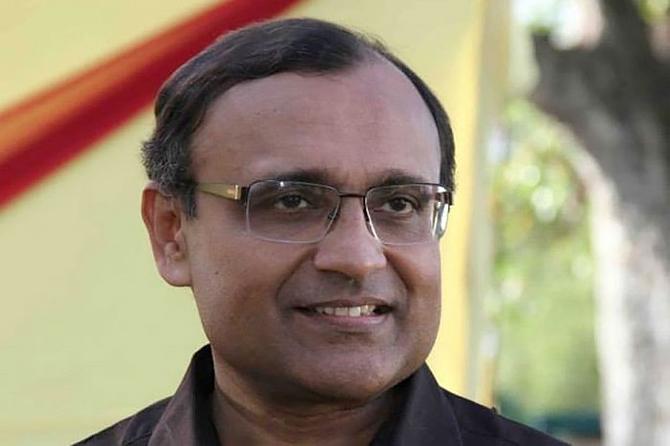 Permanent Representatives to the UN have always been selected with great care as the post is considered the second highest in the Indian Foreign Service, next only to the Foreign Secretary.
There have even been cases of officers preferring to be the Permanent Representative in New York rather than being Foreign Secretary.
Our Permanent Mission in New York is almost exclusively manned by Indian Foreign Service officers, specially selected and trained for multilateral diplomacy.
Many countries retain their multilateral diplomats at UN postings for many years.
With our policy of rotation of officers, UN postings are few and far between for Indian diplomats.
To echo Wordsworth's famous lines, bliss it is to be posted to the Mission, but to be the PR is like very heaven!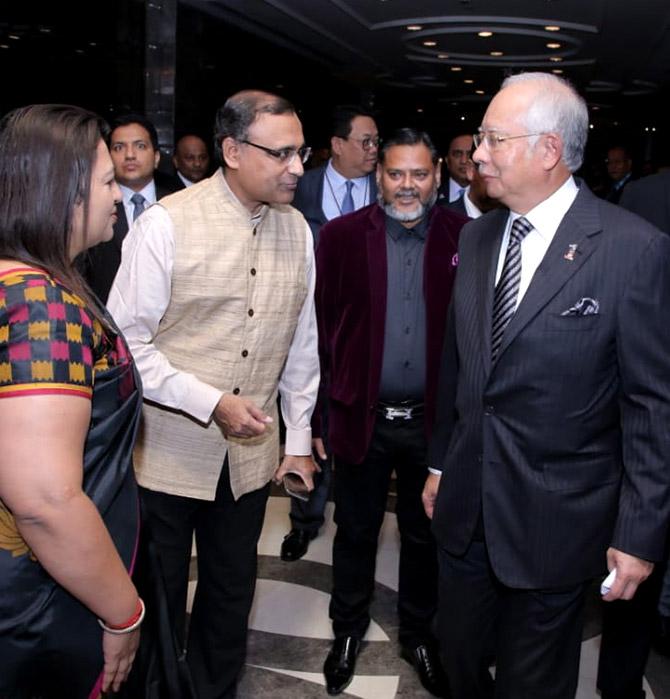 Multilateral diplomats require special qualities to deal with 193 nations all at the same time.
On bilateral postings, the host country becomes the centre of the world for a diplomat and it is only at the UN that one realises the relative influence of various countries.
Often, seemingly unimportant countries do extremely well on account of the wheeling and dealing of their diplomats.
One of my multilateral gurus used to say that the secret is of exchanging IOUs with each other for appropriate use later.
Another maintained that credibility was the most important trait of a multilateral diplomat.
The temptation to say different things to different countries has to be resisted because there are no secrets in the Delegates Lounge.
To be a good speaker and a good listener is, of course, elementary.
At this juncture, it is particularly important for us to have, as the head of our UN delegation someone with multilateral experience, economic expertise, innovative thinking, the knowledge of the dynamics of our neighbours and, who has, above all, efficiency and integrity.
That job description fits T S Tirumurti to a T.
He has excelled in both bilateral and multilateral postings in different parts of the globe and at the Ministry of External Affairs.
A very good academic record, a charming personality, capacity for hard work and firmness in his convictions add up to make him capable to meet the challenges of a turbulent UN in 2021 and beyond.
India's non-permanent membership of the UN Security Council for the next two years will be an additional opportunity and a challenge.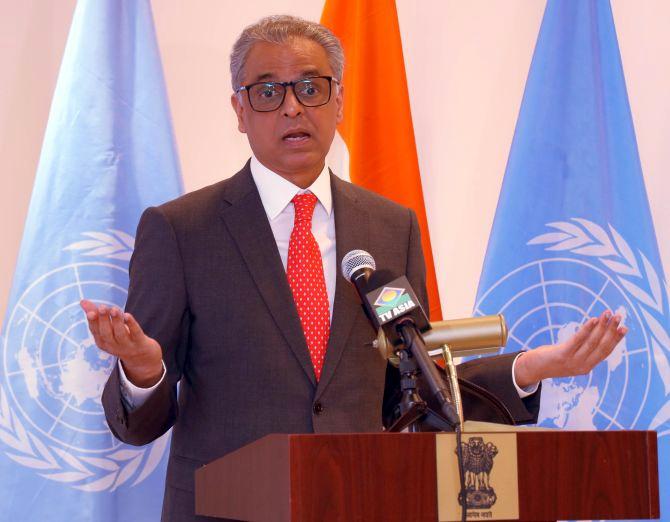 I recall meeting Tiru for a briefing before his first foray into multilateral diplomacy in Geneva when I was the Joint Secretary at the ministry.
Having been Under Secretary (Bhutan), an important bilateral post, he was excited about his experience and wondered whether the challenges of multilateral diplomacy would match the kind of work he had.
Having had a similar experience of going to New York after a hectic stint in the Foreign Secretary's office, I knew what he was thinking.
I told him, as he himself recalls now, that initially he would find the work at the UN pretty pointless, listening to endless speeches and haggling over words that may make no difference to the world.
But gradually, he would begin to realise that it was at the UN that the whole world opens up before you and that speaking for India is an onerous and honourable task.
I worked with him later in Geneva, visiting from New York, on environmental issues, which were still emerging as the new agenda of the UN.
The historic consensus of the Rio Summit had begun to unravel and the developed countries had begun to renege on their commitments.
Tiru had, by that time, become a consummate multilateralist, with his mastery of facts and facility of expression.
He said my prediction was right about being bitten by the multilateral bug, but he would also like to do bilateral work.
Tiru had a surfeit of bilateral posts in Gaza (as the first Indian representative to the State of Palestine), Cairo, Washington, Jakarta and Kuala Lampur and trial by fire at the BSM and UN desks.
At the BSM desk, he came face to face with political corruption and fought it.
'It was an unequal battle between the middle level IFS officer and the minister's office, but the Joint Secretary dug his heels in, so much as refusing an ambassadorial assignment to stay on and fight alleged political corruption,' K P Nayar wrote in the Indian Express in January 2020.
As High Commissioner to Malaysia, he energised our Act East Policy and encouraged the Indian community there to have a vibrant voice.
As Secretary (Economic Relations) he worked energetically in the Gulf region, with several accomplishments to his credit.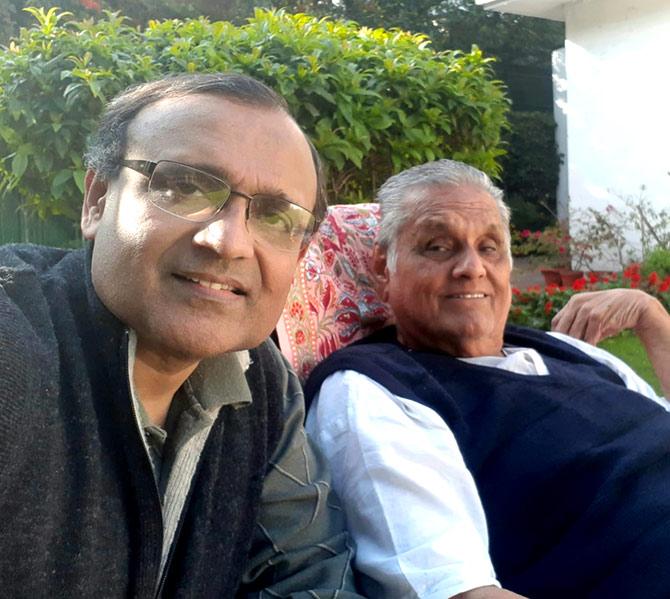 As the son-in-law of Ramanathan Krishnan, the greatest tennis player that India has seen, Tiru, I thought, would be an ace tennis player, but he prides himself as the non-playing captain of a tennis family with his wife and daughter as the stars.
As a Japanese language trainee in Tokyo many years ago, I had the privilege and, I must say, the guts, to interpret Krishnan's Davis Cup victory speech on live television.
His popularity was so high in Japan that the receptionist at his hotel told me without checking that Krishnan had not arrived.
I asked her how she would know without checking the arrivals of the day, she said, "If Mr Krishnan was here in our hotel, the whole world would know."
Living in Tirumurti Nagar, named after his grandfather, he is a true Chennaivasi, to go by the title of his third book.
His first novel, Clive Avenue, captures the life in Chennai in all its variety and beauty.
The volume on the Kailash-Manasarover Yatra must also be a treasure as the account of a hazardous journey in the Himalayas.
Accomplished as he is for the tasks ahead, Tiru will have a hard task to follow his predecessor in New York, Syed Akbaruddin, who had many firsts in New York.
According to a long-time observer of the diplomatic scene in New York and Washington, Seema Sirohi, the Gandhi Solar Park atop the UN building, designation of Masood Azhar as a terrorist after a ten-year tussle, forcing a British withdrawal to get an Indian national elected to the International Court of Justice, approval of Hindi as a UN outreach language, pushing back China-Pakistan incursions on Kashmir and the India-UN Development Partnership Fund to finance development in several small countries are some of Akbaruddin's sterling achievements.
The new Permanent Representative has his work cut out for him with the additional responsibility of grappling with the post-pandemic UN.
---
T P Sreenivasan, (IFS 1967), is a former Ambassador of India and Governor for India of the IAEA.
Ambassador Sreenivasan is a frequent contributor to Rediff.com and his earlier columns can be read here.