'India does not have the wherewithal to successfully manage a full blown covid-19 crisis,' warns Vivek Gumaste.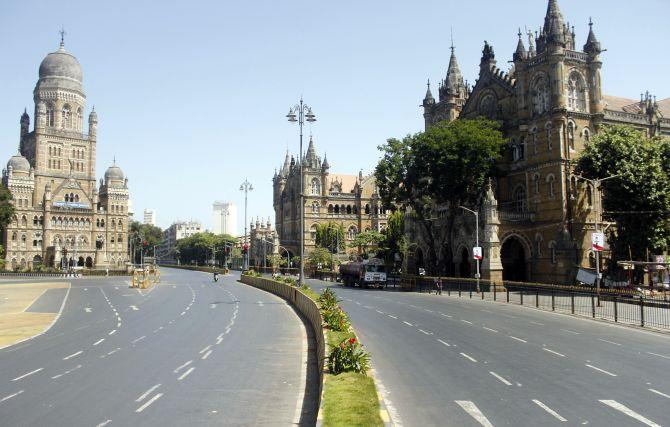 India is an epidemiologist's nightmare; a medical apocalypse waiting to happen.
A sprawling subcontinent with an exploding population that makes proximity unavoidable with its crowded streets, jam-packed trains and overflowing metros is at all times a fertile ground for any communicable disease, let alone covid-19 that has an infectivity rate three times the common flu.
Combine this with a fragmented and variable healthcare system that is non-existent in many regions, the risk to human life rises exponentially.
Against this background, the relatively few deaths in India compared to the escalating death toll in Western countries like Italy and the United States must not be a cause for complacency.
It is possible that we maybe at an early stage in the cycle of this disease and that the low number of cases reported maybe an outcome of lack of widespread testing.
The healthcare infrastructure in India is woefully inadequate. India has less than one doctor per 1000 population (external Link), 0.62 to be precise.
In rural areas, this ratio dips even lower.
The figures for Western countries range from a low of 2.5 (USA) to 4.2 (Italy); Germany has 4 doctors/1000 population and Spain has 3.2. The corresponding figure for China is 1.5.
In terms of hospital beds, too, India trails other countries. India has only 0.9 beds per 1000 citizens compared to Italy (4.4), Germany (8.9), France (7.7) and USA (3.3).
With regards to the covid-19 pandemic, the crux of the issue is the availability of ICU beds and ventilators to treat the critically-ill patients with respiratory difficulty.
Manoj Joshi, a distinguished fellow at the think-tank Observer Research Foundation, summed up India's deficiency (external link) in this aspect as follows:
'As of July 2018 India has a total of some 1.2 million hospital beds in government hospitals, but the number is heavily skewed towards the urban areas. Further, the distribution is hugely disparate. Thus, Delhi may have 24,383 beds, all of Uttar Pradesh has just 37,156. An intensified spread of covid-19 could put up a demand for millions of more beds.'
'According to a WHO-China joint mission (external link) report, 5% of people diagnosed with covid-19 require artificial respiration, another 15% need to breathe in highly concentrated oxygen and not just for a few days since the duration from the beginning of the disease until recovery is 3 to 6 weeks on average for these severe and critical patients (compared to only 2 weeks for the mildly ill).'
'So, high quality care is needed by the 20 per cent or so who are infected, which really means ICU-level care.
'According to one study (external link), in India there are some 70,000 ICU beds available, in big and small hospitals and nursing homes. These cater to some 5 million patients requiring ICU admissions every year, so there is already a queue for them.
'Given that covid-19 attacks the respiratory system, critical patients cannot survive without ventilators. Anecdotal evidence suggests that there is an acute shortage of ventilators across the Indian health system.'
Dr Dhruva Chaudhry, president of the Indian Society of Critical Care, concurs. He estimates that there are approximately 40,000 ventilators across the country, concentrated mainly in cities and large towns. He warns: 'If there is an unreasonable surge, we will definitely have a huge problem.'
This assessment makes for a scary scenario. The bottom line: India does not have the wherewithal to successfully manage a full blown covid-19 crisis.
The outcome could be disastrous if the last pandemic to hit India, the Spanish Flu, is anything to go by.
The Spanish Flu that ravaged the world in 1918 and 1919 resulted in 20 to 50 million deaths worldwide. Despite originating in Europe, the focal point of the epidemic turned out to be India: 18 million Indians, or 6% of the population, died.
When advanced nations with sophisticated healthcare are reeling under the onslaught of covid-19, I dread to speculate on India's fate. The potential death toll from covid-19 could easily run into millions, if not contained.
Logistically speaking, we are basically in the same predicament as we were with the Spanish Flu pandemic in 1918.
We are faced with an unknown illness and no proven antidote for the diseases. The medical facilities that we have today may appear far advanced than what we had in 1918, but the hiatus between demand and supply given the skyrocketing cases of covid-19 may negate this advantage.
Our best bet at this stage lies in containment of the disease and social distancing.
With regard to containment, the government has done a creditable job so far. It moved promptly to restrict visitors from afflicted areas, enhanced basic surveillance at airports and aggressively screened Indians trapped abroad in covid-19 affected countries before letting them back into the country.
Quarantining of active cases and their contacts have been undertaken on a war footing, with some states stamping the hands of the quarantined individuals with indelible ink. Public counseling via the media has been extensive and relentless.
Social distancing was key to the Chinese success in Wuhan and is being employed in parts of the United States. However, for social distancing to be effective, these measures may need to be enforced promptly for prolonged periods, more stringently and in a comprehensive manner.
More importantly, it calls for active buy-in and social responsibility on the part of the citizenry.
p class="rbig">But social distancing has its drawbacks as Dr K Srinath Reddy, adjunct professor of epidemiology at the T H Chan School of Public Health at Harvard University, indicates here (external link: 'Social distancing is something often talked about but only works well for the urban middle class. It doesn't work well for the urban poor or the rural population where it's extremely difficult both in terms of compactly packed houses, but also because many of them have to go to work in areas which are not necessarily suitable for social distancing.'
Nevertheless, with few feasible options at its disposal, India cannot afford to pussyfoot with regard to social distancing; its ill-effects can be tempered with social empathy and fiscal aid as best as we can (the finance minister has already announced some relief measures and the Yogi Adityanath government has promised to give daily wage labourers Rs 1,000 a month), for the alternative is even worse.
I am certain that Indians with their innovativeness for 'jugaad' will come up with their own solutions to make social distancing reasonably workable.
As the death toll in Italy refuses to show any signs of decline, a report in The New York Times called it out for its dithering (external link): 'Italy's struggle is increasingly being seen as a tragic warning for other countries to heed, (external link) in part because it is paying the price of early mixed messages by scientists and politicians. The people who have died in staggering numbers recently were mostly infected during the confusion of a week or two ago.'
I fervently pray India has not made or will not make the same mistake.