'Why has this turned out to be one of the greatest humanitarian crisis that has caught the Centre and the states in a bind with no answers to this unexpected tsunami?' asks Brigadier Narender Kumar (retd).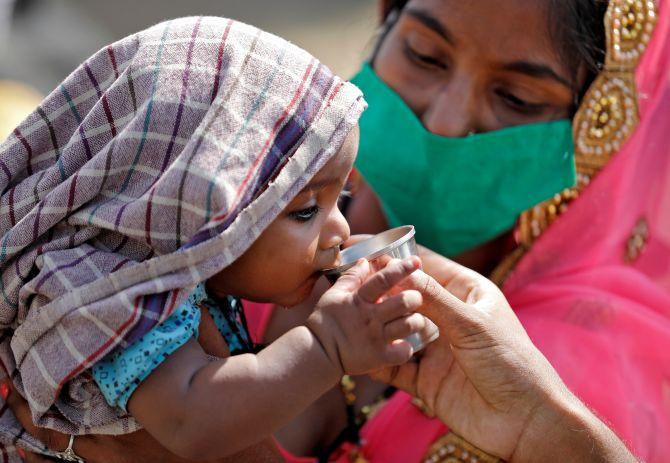 India has faced one of the biggest migrant movements at a time when the nation is in a lockdown due to coronavirus.
This mass migration of over 80 million people has created a major humanitarian crisis that is unprecedented in magnitude, never seen in this country's history.
As per the 2001 Census, there were approximately 81 million migrant workers spread across the length and breadth of the country.
The majority of the migrant workers come from Uttar Pradesh, Bihar, West Bengal, Odisha Jharkhand and Rajasthan. This number would have increased dramatically in the last 19 years and this figure could be anyone's guess.
To move close to 80 million people from one part of the country to another in the absence of exact details of their destination makes this problem even more complex.
There are no planning figures available with labour ministry as to how much food, water, transport and medical aid is required at which location since the bulk of the migrant workers come from unorganised sector.
To feed 80 million people, the government is required to cater approximately 50,000 tons of food grains on a daily bases, 40 crore litres of water daily (@ 5 litres per person), and would require minimum 10,000 doctors to provide basic medical aid.
The government required approximately 67,000 trains with the carrying capacity of 1,200 passengers per train.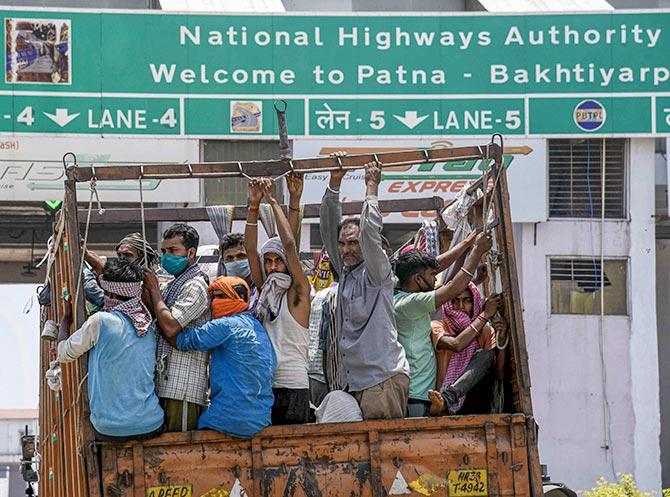 Why has this turned out to be one of the greatest humanitarian crisis that has caught the Centre and the states in a bind with no answers to this unexpected tsunami?
All efforts by the Centre and state governments seem too small and too late.
The question is could this have been managed better with available management tools?
Or those who are at the helm of the affairs has little or no idea to handle such humongous crisis?
This is certainly a major crisis but could have been managed had we put in place systems and procedures with the help of technology.
Inability to fix this problem even after two months of the lockdown is indicative of the inefficiency and lack of expertise in contingency planning on part of the labour ministry.
Today all efforts are aimed to neutralise the arrows but no efforts are being made to target the archer.
Some questions come up about what the labour ministry is doing. The government allocates approximately Rs 7,700 crore per year to the labour ministry.
Do we need such a ministry if it has failed those for whom this ministry was created?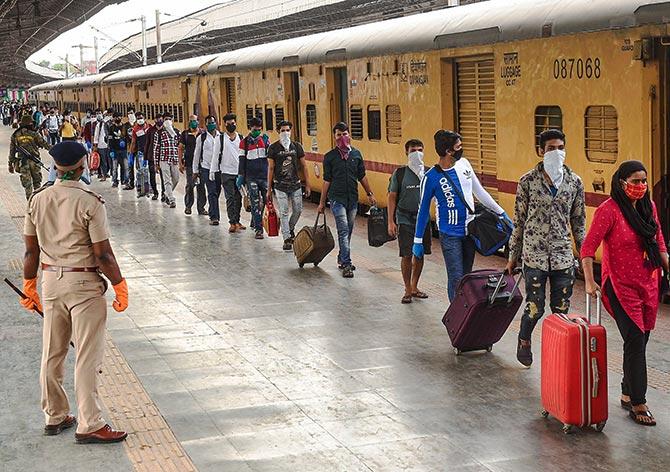 What could have been done and should be done so that such a crisis do not reoccur?
<ul">
Digital mapping and registration of every migrant worker and updating data periodically should be done and linked to Aadhar.
It must be made compulsory for employers to notify the labour department on a monthly basis and same must be updated at the state and Centre level.
Had this data been available these workers could have been provided food, and even evacuation could have been planned.
The labour ministry would have been able to inform the railways, food and health ministries about the number of trains required for each destination and the daily requirement of food and medical supplies.
Once the data was available these people could have been informed online or by SMS the date and time of departure of the train in which each individual was slotted to move to her/his home state.
This would have reduced the chaos and unnecessary rush at railway stations and bus stands.
People could have been prevented to move on foot and the loss of lives that is taking place on a daily basis could have been avoided.
Mobilisation plan with logistical support could have been made with the help of Artificial Intelligence-based models.
The government would have been in control of the situation and could have supervised the entire process in a smooth manner without any chaos.
With an AI-based model, the government would have updated the states for provision of medical supplies, food and transport at the final destination.
Quarantine facilities at each de-boarding station could have been established. The states could have also made adequate arrangements for food and health emergencies.
For example, if 10 million people exited Delhi and Mumbai that means the daily supply of food in these cities would drop and rise at other destinations.
Availability of updated data about migrant workers would have assisted government agencies to make direct transfers of cash.
Though such a model would also have some slippages, that could be managed if details are accurately updated.
The labour ministry must get its act together and draw out a plan to create a database so that migrant workers can be managed better at least in the future.
It is a highly complex ministry and need professionals to manage this. Had the labour ministry made efforts to digitise its database, India would not have been embarrassed globally.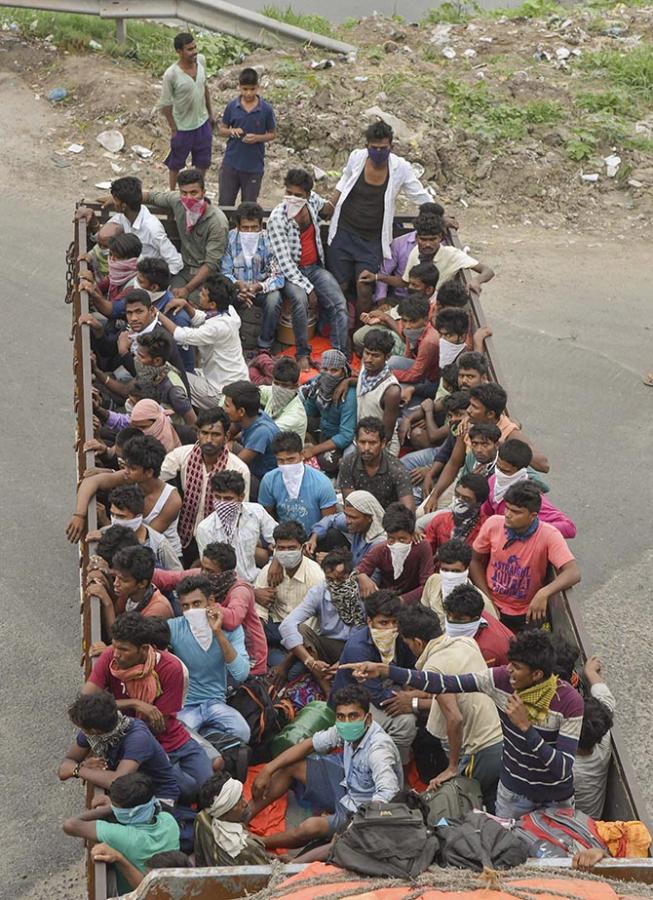 The mismanagement and insensitive attitude during such a crisis often creates disaffection among the people and if the television news channels are to be believed, a majority of migrant workers have gone back unhappy.
The government needs to set its house in order and bring major reforms in the labour and agriculture sector.
---
Brigadier Narender Kumar (retd) is a Distinguished Fellow at the United Services Institute of India and a frequent contributor to Rediff.com.
Production: Ashish Narsale/Rediff.com