'I wasn't interested in shackling my freedom to a Bollywood actor.'
A fascinating excerpt from Lisa Ray's memoir Close To The Bone.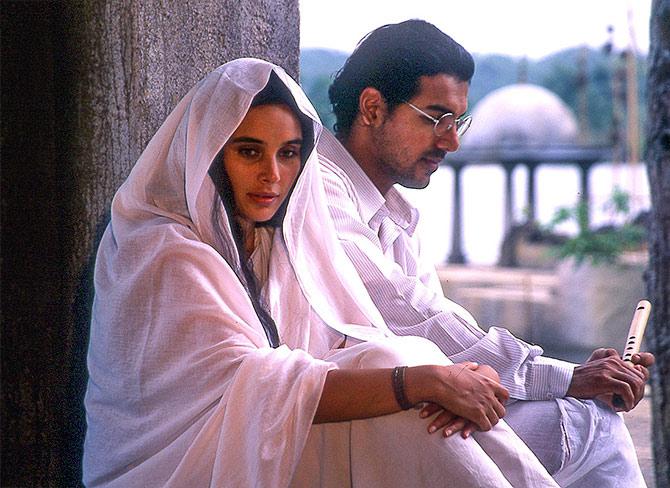 I was still being ardently pursued professionally by some of the biggest names in Bollywood at the time. Boney Kapoor, Mukul Anand, even Salman Khan persistently chased me down.
I was still struggling with my shyness, which was exacerbated by my ongoing relationship with Mr X, who was becoming increasingly paranoid and possessive, proving his mettle as an emotional terrorist.
The spirit had not moved me to say 'yes' to any of the offers for many reasons. I had a strange naivety that I had covered myself with like a blanket.
I couldn't imagine gyrating with Govinda to any of his hit dance songs like Ande Ka Funda. (I admit it, while I sang along to those songs in my car and delighted in the absurdist cheer which many mainstream Bollywood films of that era spread, it was not for me to dance with Govinda or his counterparts.)
I remained an idealist, firmly believing in the power of cinema to elevate, to move people, to tell a story worth remembering.
Even if there was no terrific story to tell, at the very least I needed a story which was meaningful, or perhaps just sensible, to say 'yes'.
The other thing that made me hesitate was the lack of bound scripts. Most films were narrated by the director during a meeting and if you signed on you were handed your dialogue for the day on the set, scribbled on a sheet by the writer in a corner.
This was unthinkable for me with my weak Hindi.
I was also nervous about the time commitment. Sometimes these films could take months, running into years, depending on the availability of the male star.
Everything revolved around the lead actor, and more than likely, he was involved in multiple projects. So, it was possible an actress could shoot a few days, and then do nothing for six months but wait around.
I wasn't interested in shackling my freedom to a Bollywood actor.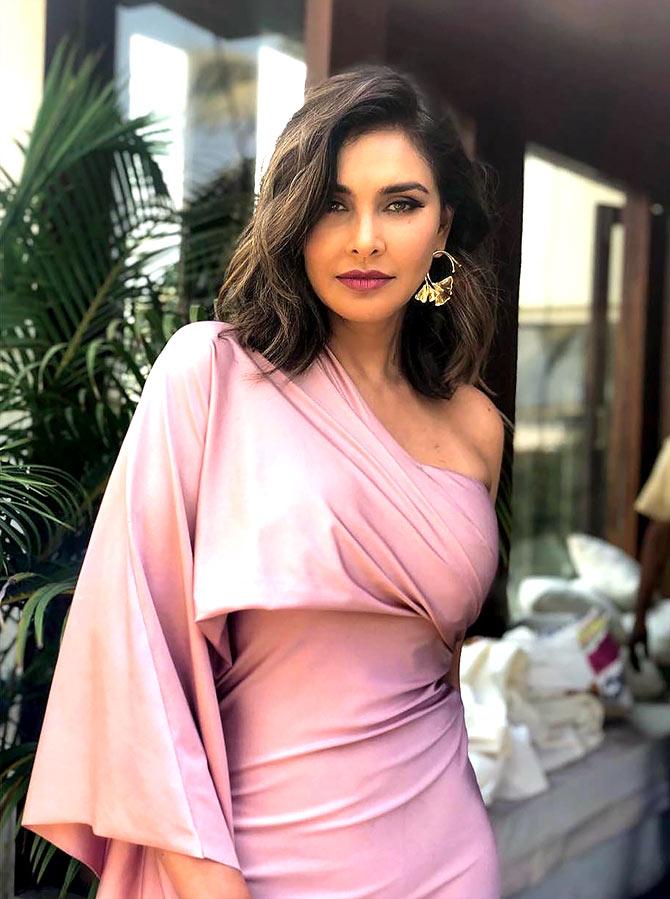 Bollywood at the time was a world away from advertising. It was difficult to bridge the differences. It wasn't so much the statecraft that was hard for me, it was the role that a woman was required to slip into during meetings, one that conferred all the power on a male actor.
'Act demure and coquettish', 'Eat your tongue', 'Laugh at their jokes', 'Diminish yourself'. 'Do whatever it takes to glorify the man in the room.' 'Have your lines ready when they humbly brag or feign any sort of humility.' 'Oh, no ji.. you are still the biggest star ... critics don't know anything, they are so ... critical and the public loves you.'
'Kya zabardast acting kiye hai aap! I've always been such a fan ... my whole family, we are all fans ... I used to bunk school when your film released.'
I just couldn't comply. I wouldn't do it. I had not understood the value of stoical intolerance and that there were alternative models of exercising strength as a woman in India.
It takes tremendous skill to navigate patriarchal structures, and power for women at that time lay largely behind the throne. But I was too damn hot-headed.
'Pataakha she is,' I heard before the door shut behind me once. I was just being myself. I was a difficult girl.
I also must admit to being just wicked enough to want to see what came of my provocations. I loved that I was chased as much as I loved to say 'no'. But my mental forces and fortitude were getting sapped by the unending need to dazzle and perform, or to rebel against it.
I was running on depleted, irritation splotched and mirrored across my face..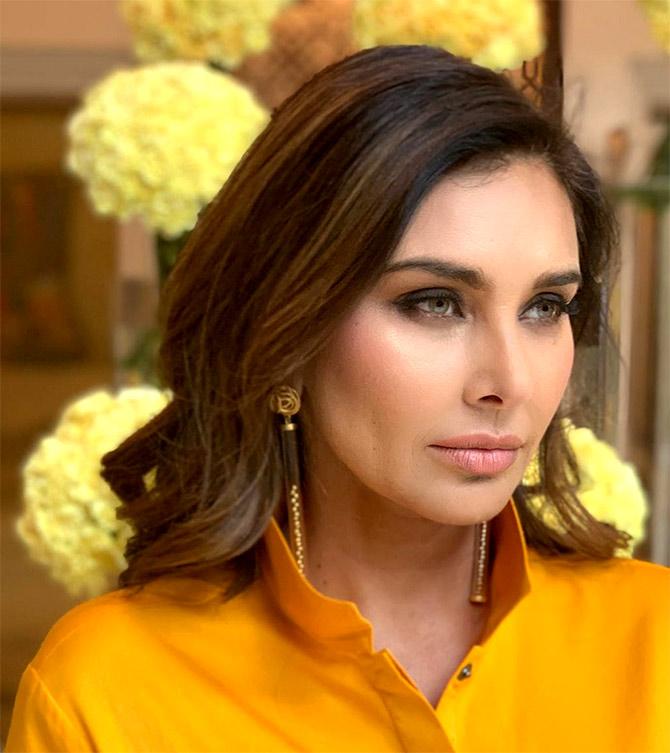 I eventually caved a bit and engaged a film secretary, Ajit Dewani, who also managed one of my favourite actresses, Manisha Koirala, to take meetings on my behalf. But I could never relate with Ajitji. He was polite yet hard to read and he simply couldn't fathom my habit of saying 'no' to lucrative offers.
'Lisaji, don't mind, but Bollywood is all about saying "yes". Yeh different concept ka filmon, aap baad mein kijiye. We must cash in on the moment, isn't it?' Whenever I felt judged, I responded with sarcasm or chilly indifference.
Ajitji was later gunned down outside his office in an alleged underworld hit. By then I was numb to all manner of ghastly fates. All of Bombay was awash with tears.
In the misogynistic studio system, women are more disposable than men. We were 'newspaper items', I remember hearing, 'hot until next day's news'.
There were always rumours about what each heroine had done to get where she was, but, of course, the reputations of the men remained unscathed -- or rather were burnished with each affair.
A strict code of Omerta was observed in the film industry, creating a culture of silence and silencing around any sort of scandal or sexual harassment.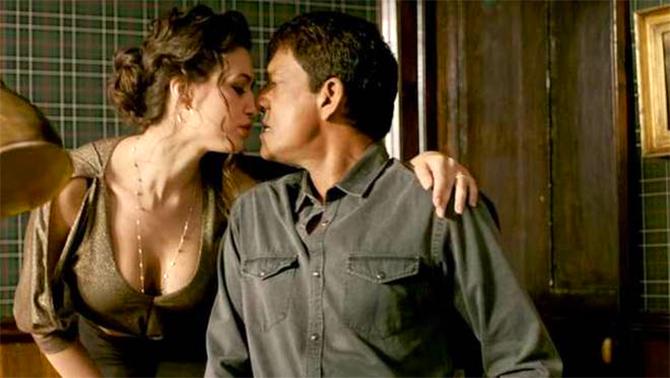 There were cliques and 'camps' formed by film dynasties or successful producers and directors that functioned as safe havens or oppressors, depending on whether you were 'in' or 'out'.
Women were pitted against other women in that age-old narrative that 'females' are catty, gossipy, bitchy and full of judgement.
Popular media fuelled imagined rivalries, setting Rani against Karisma, Madhuri against Sridevi, Kajol against Preity, all of which reinforced a system of belief that kept women feeling insecure and unworthy; that kept us 'in our place'.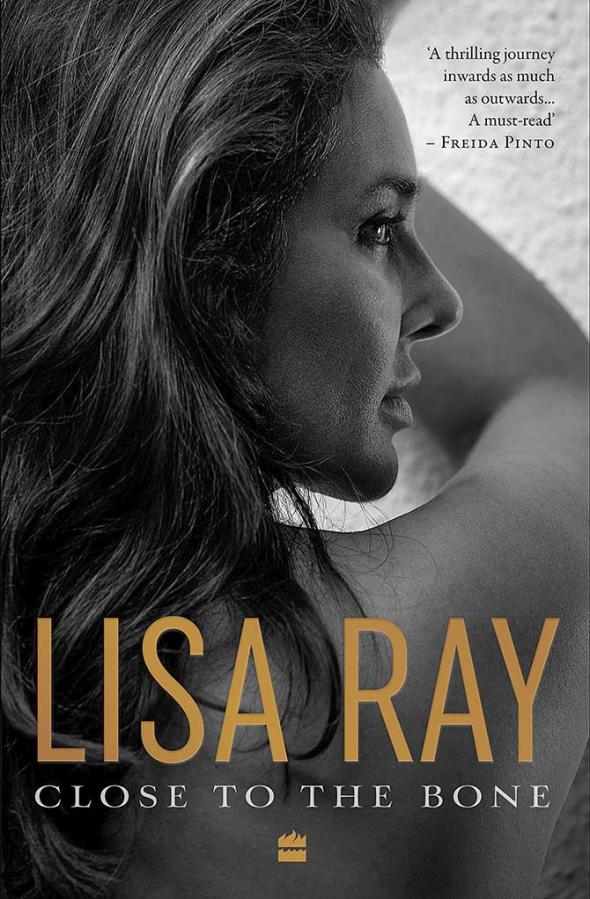 I believed my status and my reputation at the time were a spell protecting me from any sort of predatory sexual advances, and that my primary power came from saying 'no', which made me somehow not only more desirable but superior to other actresses.
I stopped going to meetings with producers, much less the ones linked to the underworld. And with Mr X in my corner, I was Teflon; further sheltered from the sleazy side of the business.
The truth was this: I had aligned myself with a thuggish, powerful man in order to survive. I had compromised myself equally, just in a different way.
No one, not any of us, man or woman, comes out unscathed when fear, greed and power eclipse humanity.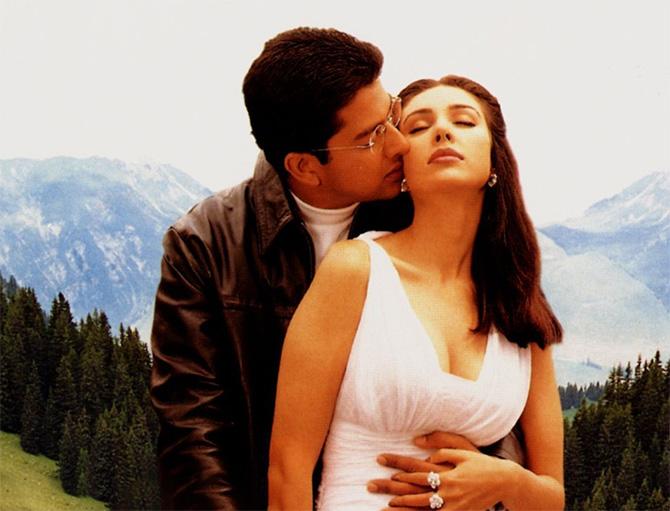 Then there were the film magazines, with their garish headlines and slightly blurry, off-centre photos, which were already writing about me, before I'd done a single film. I could handle the personal attacks, but when a publication one day wrote about my family, I was an island shore hit with a pure and overwhelming flood.
I could no longer contain my rage; I was bent on suing them. My lawyer grimly explained that filing a case against the magazine meant the entire media house would not be able to write about me.
'Wonderful,' I enthused, 'that's exactly what I want!'
'But your career. Don't you need to be written about?'
That made me pause. Very few things are as debilitating as someone thinking they know how to define you. But I was amused at how even strait-laced professionals not connected with the entertainment business believed that even bad publicity is good publicity.
I went to court and got an injunction. The actual case didn't come up for trial for another twenty years, but that's another story.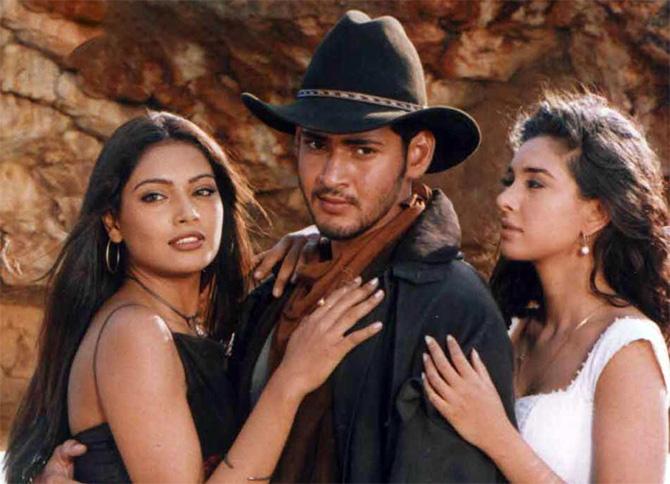 While I was putting off Bollywood, I kept getting offers to perform in live stage shows. Eventually, I decided I should try one, just for the experience of it.
It was the closest I'd ever come to being Madonna. So I joined the carnival for one night. I came on stage at the Andheri Sports Complex in a net and feather outfit that looked like a figure skater had mated with an egret.
I stood in front of 50,000 people and did a little choreographed dance to Afreen. Really, mostly I just walked here and there on the stage, swaying my hips. But somehow, that was enough. I still remember that ear-shattering roar from the crowd.
It was a high, egging me on to return for an encore. For stars, touring with a show is highly lucrative. I finished my dance, and someone handed me two plastic shopping bags of cash. That was how business was done in the 1990s.
Excerpted from Close To The Bone by Lisa Ray, with the kind permission of the publishers, HarperCollins India.