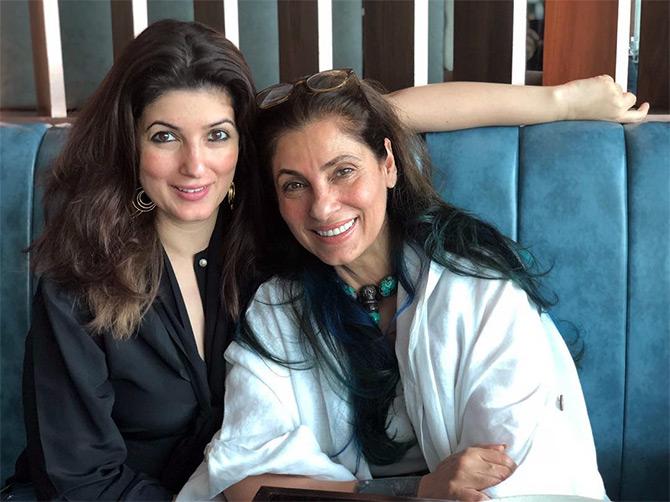 Just as the news broke out, a friend frantically called up to inform, 'You'll never guess who is in the new Christopher Nolan movie!'
I took some wild guesses, but I'd never imagine the answer to that would be Dimple Kapadia.
Though it is not the first time an Indian actor is working offshores, Dimple's gig in the thriller Tenet, which hits the screens only in July 2020, has us thrilled to bits.
Sukanya Verma gives 5 reasons why it's such a BIG DEAL.
1. IT'S A CHRISTOPHER NOLAN MOVIE!
A Nolan film is not just an act of cinema. It is an event.
Think Memento, The Prestige, The Dark Knight Trilogy, Inception, Interstellar or Dunkirk.
Right from the time the celebrated British film-maker announces his new project, the cast, the title, the production stages, the mystery surrounding it, the first look, the movie itself, the post-release analysis that follows for days to the quiet period where his insane fan base twiddles their thumbs in anticipation of his next announcement, e-v-e-r-y-t-h-i-n-g about a Nolan creation is subject to super hype.
2. A Bollywood face in a Hollywood frame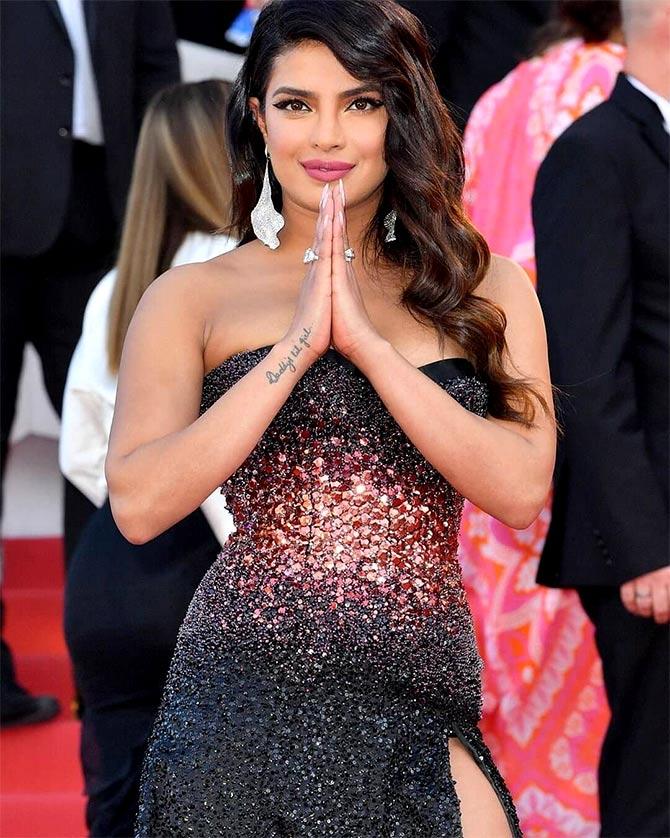 Priyanka Chopra and Deepika Padukone are killing it on the international red carpet.
Irrfan Khan (Life of Pi), Anil Kapoor (Slumdog Millionaire) and Anupam Kher (Silver Linings Playbook) are part of Oscar-winning fare.
A R Rahman has already won a couple.
Ali Fazal rubs shoulders with Dame Judi Dench in Victoria & Abdul.
Amitabh Bachchan alongside Leonardo DiCaprio added to The Great Gatsby's star power.
Let's just admit we are a wee bit starstruck when it comes to seeing desi stars in Hollywood biggies.
3. It's Dimple 'Mujhse Dosti Karoge' Kapadia for crying out aloud!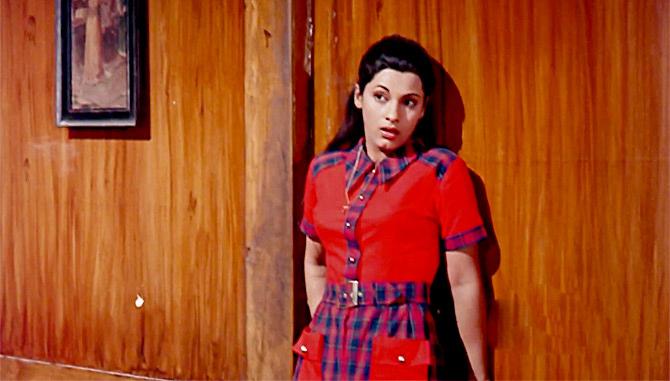 She's gorgeous. She's talented. She's exquisite. She never tries hard. Her presence, like her legendary hair, is effortlessly magnificent.
The actress made her big debut as a teenager in showman Raj Kapoor's blockbuster romance Bobby only to give it all up and marry the country's biggest heartthrob of that time, Rajesh Khanna.
It wasn't the fairytale she hoped for compelling her return to silver screen in one of the most talked-about comebacks of Hindi cinema, Ramesh Sippy's Saagar.
Despite her sensual, glamorous personality, Dimple gamely took on roles that explored her potential in subjects that stripped her off those attributes and allowed her to slip into an alien skin resulting in acclaimed performances like Gulzar's Lekin, Govind Nihalani's Drishti and Kalpana Lajmi's Rudaali.
Ever the director's actor, imagine what wonders she'll do under Nolan!
4. Dimple's last film was Welcome Back!
Compared to PC or Deepika actively engaged in grabbing meaty Hollywood roles, the star -- who turns 62 on June 8 -- isn't all that prolific back home even. Her last release, Anees Bazmee's abominable Welcome Back, came out three years ago.
In the last two decades or so, she has occasionally turned the spotlight towards her winsome work in films like Farhan Akhtar's Dil Chahta Hai, Zoya Akhtar's Luck By Chance and Homi Adajania's Being Cyrus, Cocktail and Finding Fanny.
Except in Bollywood's ageist scheme of things, the leading lady never has it as good as her male counterparts.
Tenet is just the sort of attention she deserves.
5. IT'S A CHRISTOPHER NOLAN MOVIE!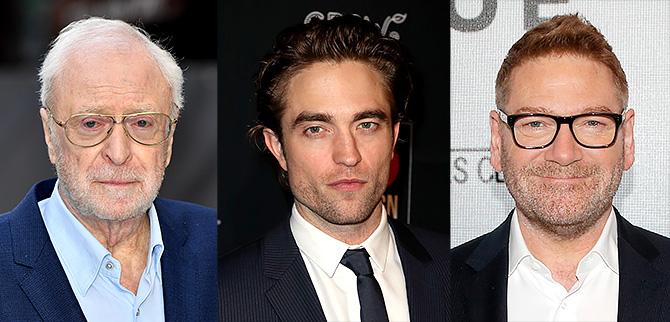 Yes, yes, I know I already mentioned that.
But because it is directed by a man of such refined vision and sensibilities, we are hoping Dimple's role wont be a minor part like Big B's in The Great Gatsby or an embarrassing one like Anil Kapoor's in Mission Impossible: Ghost Protocol.
Nolan has helmed quite a few multistarrers and, regardless of length, every character is neatly fleshed out and shrewdly designed around the narrative.
Our imagination is going wild just thinking about all the hypothetical scenarios featuring Dimple Kapadia and Michael Caine, Dimple Kapadia and Robert Pattinson, Dimple Kapadia and Kenneth Branagh, you get the drift?
Fingers crossed.