Ever since she made her debut 20 years ago, Kareena Kapoor has been paired opposite all the A-listers, from Shah Rukh Khan, Salman Khan, Aamir Khan, Saif Ali Khan, Akshay Kumar, Ajay Devgn and Hrithik Roshan to younger actors like Shahid Kapoor, Imran Khan and Arjun Kapoor.
Who does she look best with?
Joginder Tuteja looks at her success ratio with the men of her movies.
Akshay Kumar
Hits: Good Newwz, Aitraaz
Average: Kambakkth Ishq, Bewafaa
Flops: Dosti, Talaash
Kareena has got the maximum hits with Akshay Kumar, with whom she has also done the maximum number of films.
Last year, the duo delivered a blockbuster in Good Newwz.
Aitraaz was a success too.
Though Dosti and Talaash did not work, Kambakkth Ishq and Bewafaa covered some distance.
Salman Khan
Hits: Bajrangi Bhaijaan, Bodyguard
Flops: Kyon Ki, Main Aurr Mrs Khanna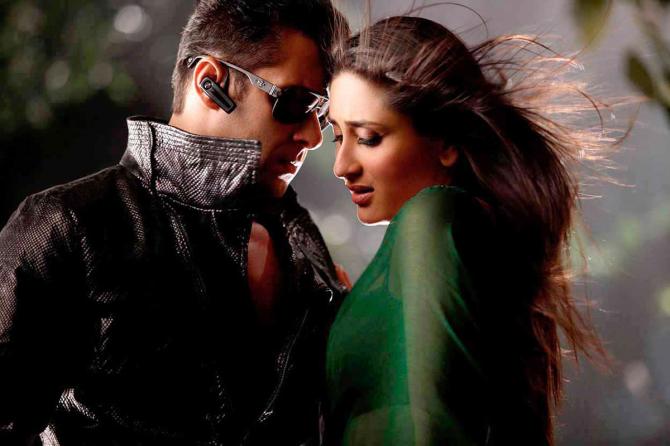 It has been a 50:50 strike rate with Salman Khan.
Though she has scored her biggest success till date with the superstar in Bajrangi Bhaijaan, she also had one of the biggest disasters with him with Main Aurr Mrs Khanna.
For Kyon Ki's flop show, there was a blockbuster in Bodyguard.
Ajay Devgn
Hits: Singham Returns, Golmaal 3, Golmaal Returns
Flops: Omkara, Satyagraha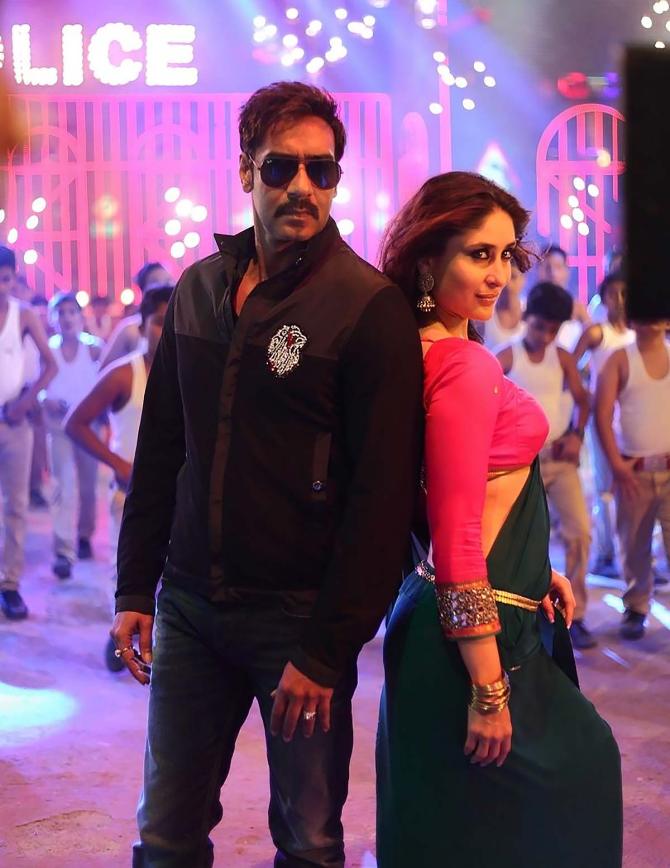 With Ajay Devgn, Kareena has delivered three hits, all directed by Rohit Shetty.
Singham Returns did not have much for her to do, though she made sure she had a role to talk about in the comic franchise Golmaal 3 and Golmaal Returns.
She made a huge mark, critically, with Ajay in Omkara though Satyagraha went largely unnoticed.
Shah Rukh Khan
Hits: Ra.One, Don
Flops: Asoka
When Kareena first paired up with Shah Rukh Khan in Asoka, one expected fireworks.
Though the film was captured beautifully, it turned out to be a major flop.
However, she scored a success with her cameo in Don.
The big one was, of course, Ra One, especially as her Chammak Challo act worked big time.
Aamir Khan
Hits: 3 Idiots, Talaash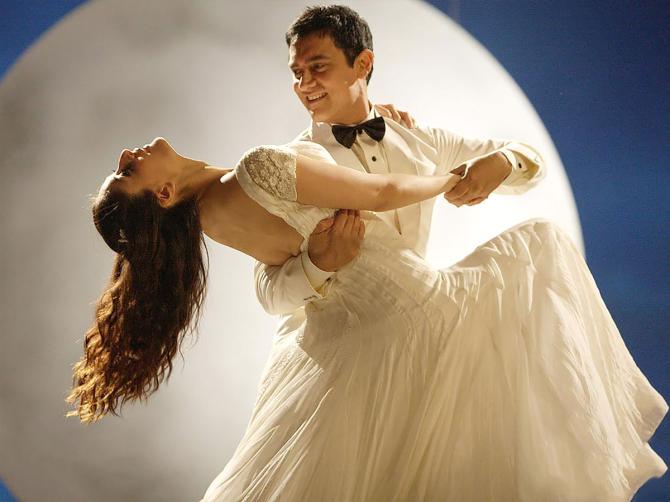 Two films with Aamir Khan, and both were hits!
When they came together in 3 Idiots, records were broken as the film ended up being the first ever Rs 200 crore club film.
Talaash was in a different zone and Kareena shone as a ghost in the psychological thriller.
Shahid Kapoor
Hits: Jab We Met, 36 China Town
Average: Chup Chup Ke
Flops: Fida, Milenge Milenge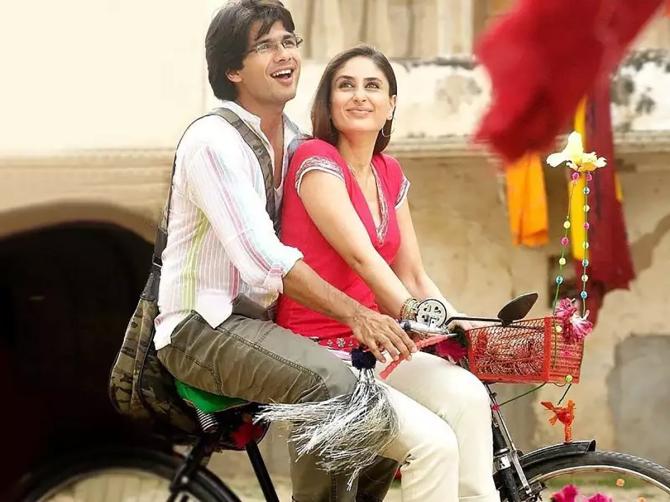 It has been a roller coaster ride for Kareena with Shahid Kapoor, as they have delivered two success, two flops and an average together.
It was their crackling chemistry in Jab We Met that made everyone's hearts go out to them.
Kareena was the villain of the piece in Fida while Chup Chup Ke and Milenge Milenge were quite insignificant.
Hrithik Roshan
Hits: Kabhi Khushi Kabhie Gham
Flops: Main Prem Ki Deewani Hoon, Yaadein, Mujhse Dosti Karoge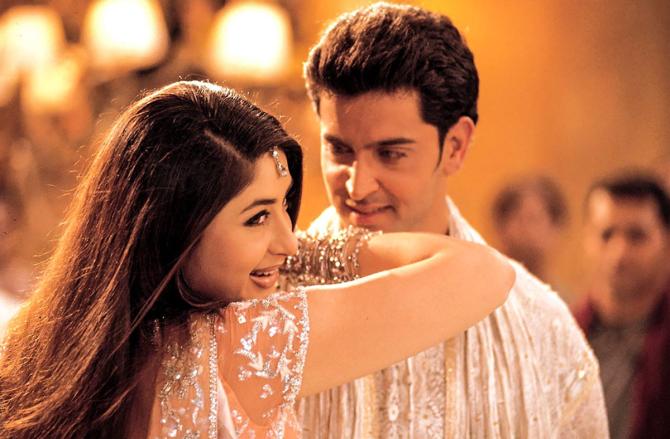 It is a known fact that Kareena was supposed to debut opposite Hrithik Roshan in Kaho Naa... Pyaar Hai.
That did not happen, but they came together for Karan Johar's blockbuster Kabhi Khushi Kabhie Gham.
One would have expected the jodi to keep delivering hits, but back-to-back flops -- Main Prem Ki Deewani Hoon, Yaadein, Mujhse Dosti Karoge -- applied the brakes.
Imran Khan
Hits: Ek Main Aur Ekk Tu
Flops: Gori Tere Pyaar Mein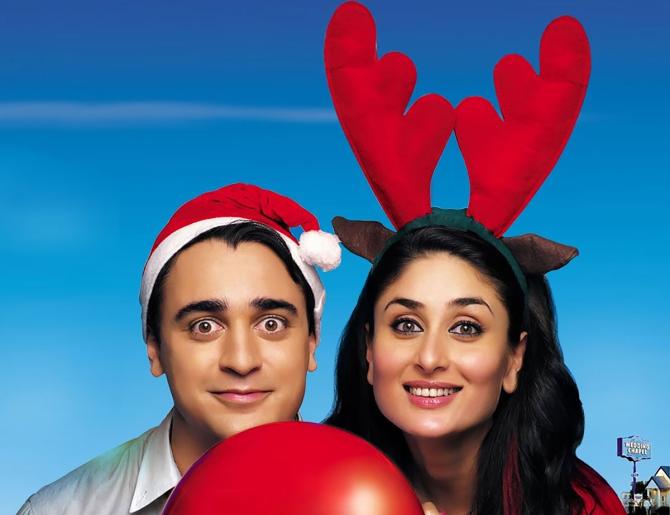 Ek Main Aur Ekk Tu was a really sweet affair and worked well with urban audiences.
On the other hand, Gori Tere Pyaar Mein, yet another Karan Johar production, took a desi route and did not work with the audience.
Tusshar Kapoor
Hits: Mujhe Kucch Kehna Hai
Flops: Jeena Sirf Merre Liye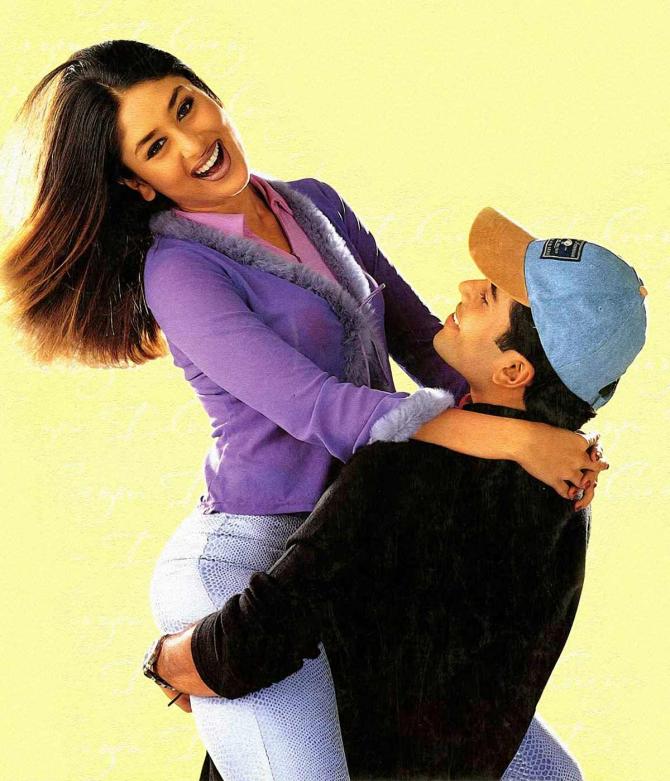 Tusshar Kapoor started his career with a solid hit in Mujhe Kuch Kehna Hai opposite Kareena.
But when they came together again in Jeena Sirf Merre Liye, audiences weren't impressed.
Arjun Kapoor
Hits: Ki & Ka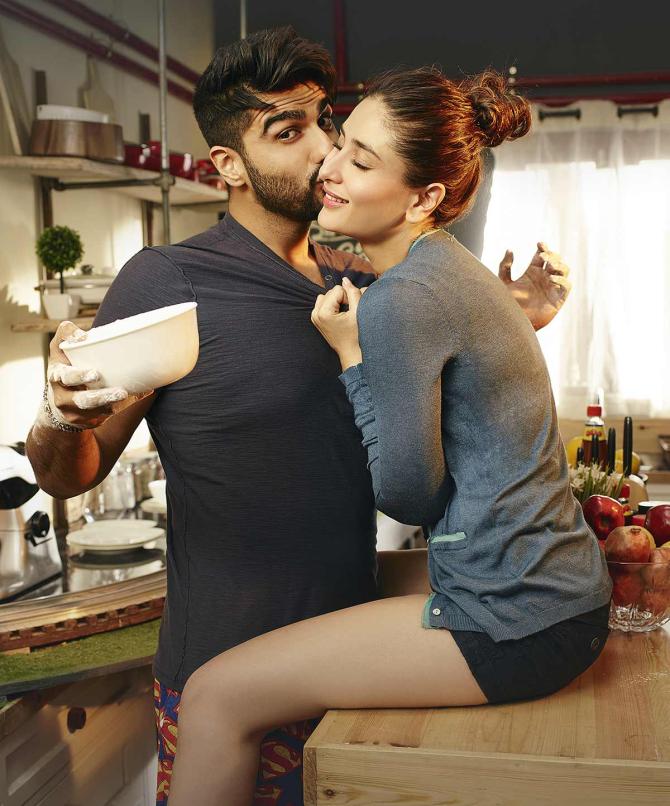 The two Kapoors came together for a solid hit in Ki & Ka.
Kareena and Arjun played a couple where the wife worked out of an office and the husband took care of the household.
It was a different kind of set up by Director R Balki and it worked well at the box office.
Abhishek Bachchan
Average: Refugee
Flops: Main Prem Ki Deewani Hoon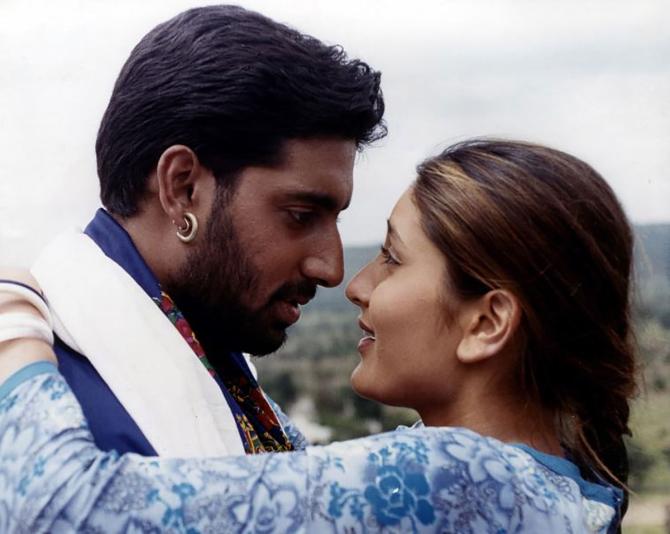 Kareena was launched opposite Abhishek Bachchan in J P Dutta's Refugee.
The film took a good opening though eventually it settled as an average affair.
They were seen in another film together, Main Prem Ki Deewani Hoon, a flop.
Saif Ali Khan
Flops: Agent Vinod, Tashan, Kurbaan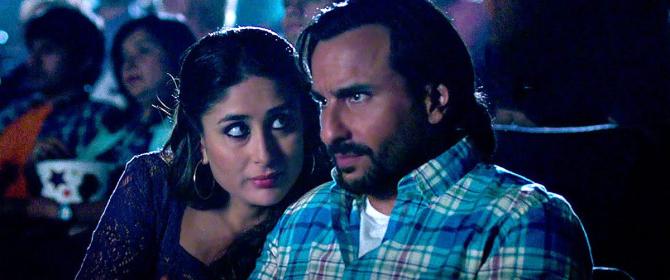 Surprisingly, Kareena's films with husband Saif Ali Khan have never worked at the box office.
Even more surprising because each of these films -- Agent Vinod, Tashan and Kurbaan -- had something in store for audiences.
Even her cameo in Saif's Happy Ending didn't work.