Every story needs a hero and a villain. But sometimes one antagonist is just not enough.
Take Director Sujeeth's hugely hyped Saaho for instance.
Releasing in Hindi, Tamil and Telugu, the Prabhas vehicle promises adrenalin-pumping action, fighting off multiple baddies like Jackie Shroff, Chunky Pandey, Neil Nitin Mukesh and Mahesh Manjrekar.
On that note, Sukanya Verma lists 10 times when Bollywood assembled a bevy of evil-doers to make life hell for its leading man.
Naseeb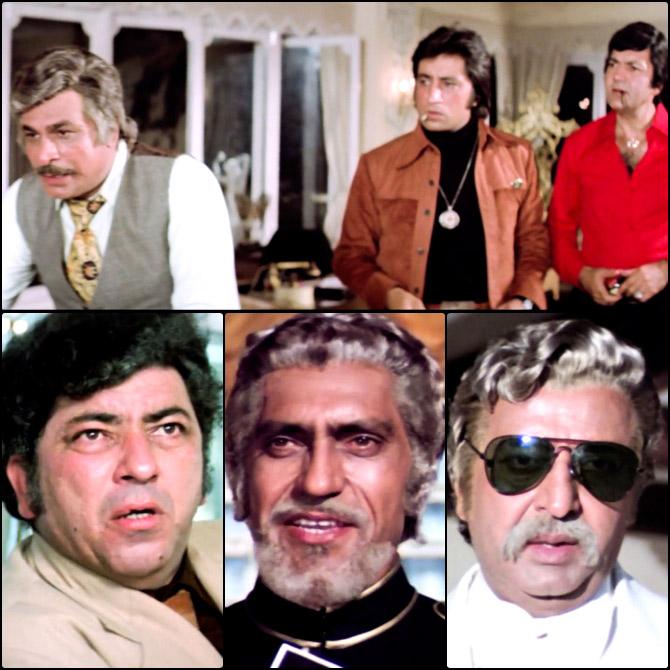 Half of Bollywood appears in Naseeb.
Manmohan Desai's classic tale of friendship and revenge ropes in the who's who of tinsel town for its star-studded number, John Johnny Janardhan.
There's Amitabh Bachchan, Rishi Kapoor, Shatrughan Sinha, Hema Malini and Reena Roy on the good side but they are completely overshadowed by the deceitful enemy, represented by a battery of baddies like Pran, Amjad Khan, Kader Khan, Prem Chopra, Shakti Kapoor and Amrish Puri.
Of course, Pran's criminal ways are overlooked to focus on his double-crossing friends while Amjad Khan's climatic remorse redeems him to some extent.
Dharmatma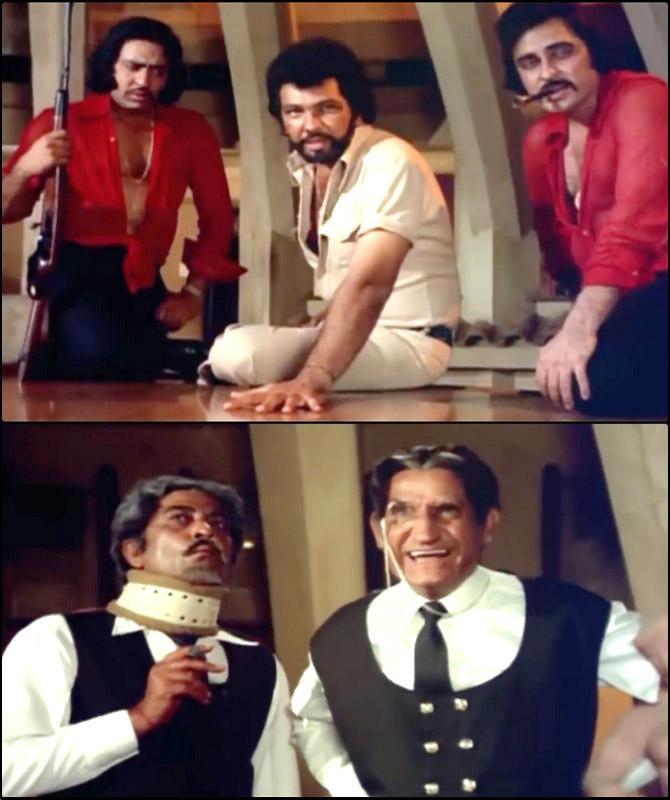 In classic Feroz Khan tradition, the suave actor-filmmaker hogs most of the screen time in his Godfather rehash.
What makes the underworld drama watchable even now though is the trippy tone of its many, many villains.
Got a favourite between the quirky, crafty siblings Jeevan and Satyen Kappu, the creepily twinning brothers Ranjeet and Sudhir or a double-dealing Imtiaz Khan (who also happens to be Amjad Khan's brother)?
Hukumat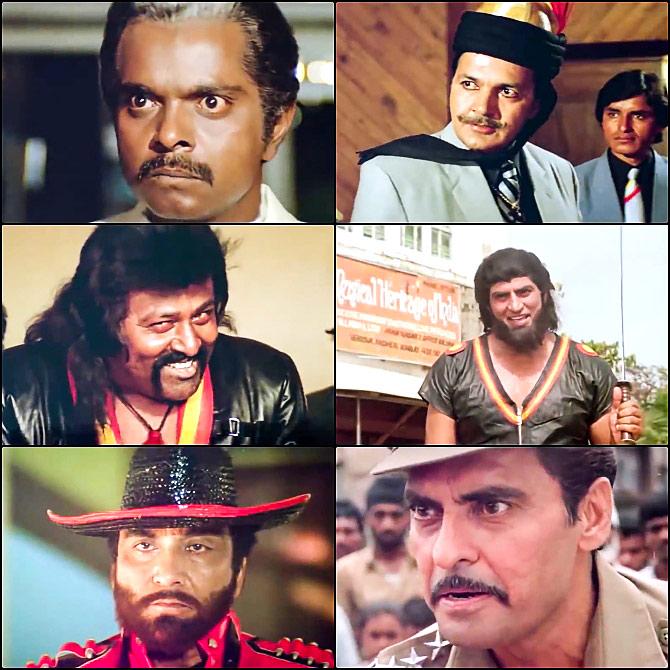 In Anil Sharma's over-the-top blockbuster Hukumat, Dharmendra plays a daredevil cop, single-handedly taking on tyrants, traitors and their demented henchmen leading to much bloodshed and mayhem.
The likes of Prem Chopra, Goga Kapoor, Joginder, Praveen Kumar, Sudhir and Deep Dhillon, led by Sadashiv Amrapurkar, and cameos by yesteryear villain K N Singh and Australian import Bob Christo thrown in, create constant hurdles in his path.
Andha Kanoon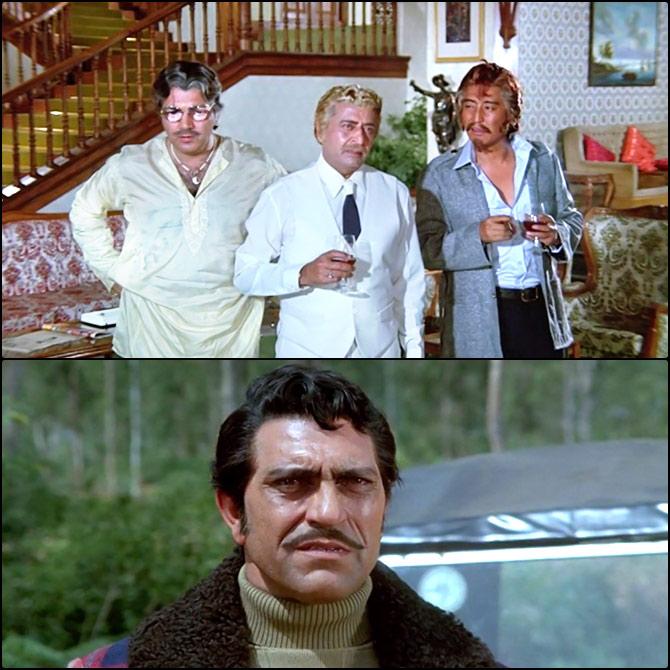 Rajinikanth makes his Bollywood debut in this pulpy 1980s masala as the angry avenger eager to hunt down the horrible troika responsible for his family's misfortune. And Pran, Prem Chopra and Danny Dengzongpa are frighteningly authentic in their depiction of these brutally wicked perverts.
There's Amitabh Bachchan too, in a guest appearance that keeps extending, fighting his own demons in the face of Amrish Puri's treachery.
Ram Lakhan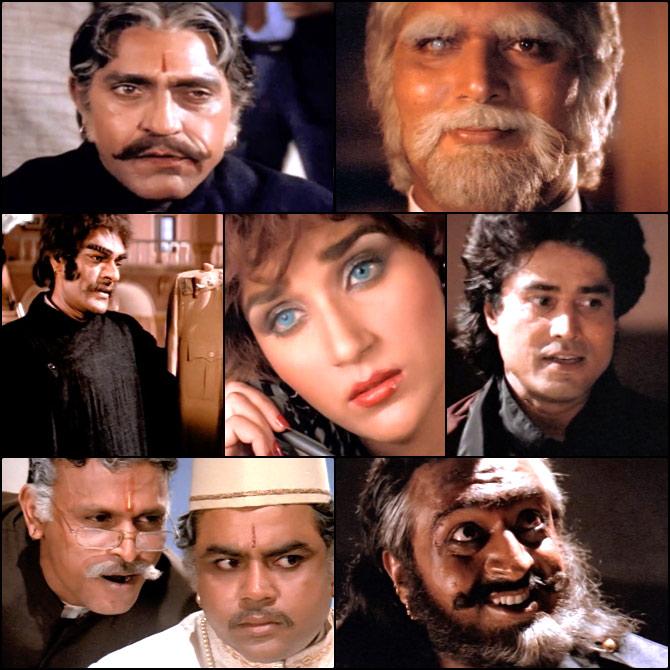 The man behind several successful multistarrers puts together an army of rascals for his titular heroes to defeat in Ram Lakhan.
If ruthless Amrish Puri, his creepy son Anand Balraj and their sycophantic aides Paresh Rawal and Annu Kapoor pitch in as Jackie Shroff and Anil Kapoor's two-faced relatives, Raza Murad's don, his blue-eyed moll Sonika Gill, their grisly hit men Gulshan 'Bad Man' Grover and Anirudh 'Saamri' Agarwal ensure things get down and dirty.
Tridev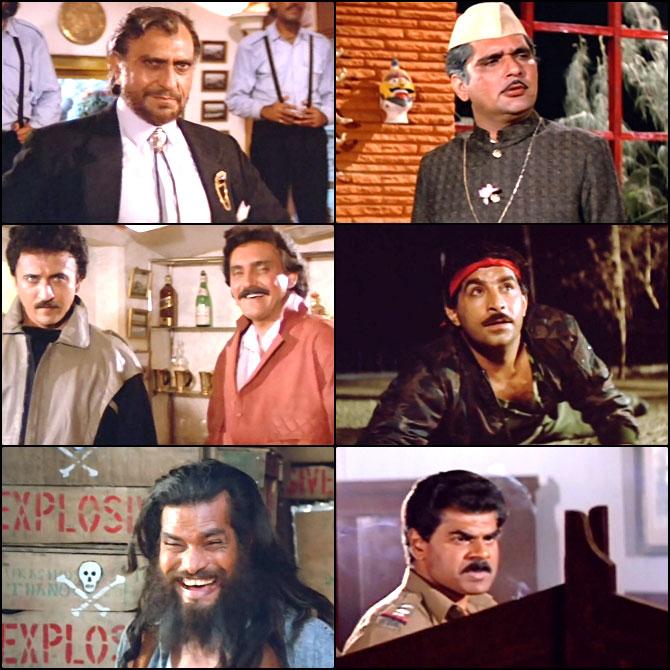 Rajiv Rai's villains are as significant as his heroes.
In his evergreen masala Tridev, he weaves a classic tale of good versus evil by tossing in all sorts of devilish figures in kitschy costumes to the mix.
There's Amrish Puri's crime lord, his sons Tej Sapru and Dan Dhanoa, his henchmen Rajesh Vivek and Dalip Tahil, Raza Murad's corrupt politician and Sharat Saxena's corrupt cop to do all his bidding.
Evil never looked this fun.
Mohra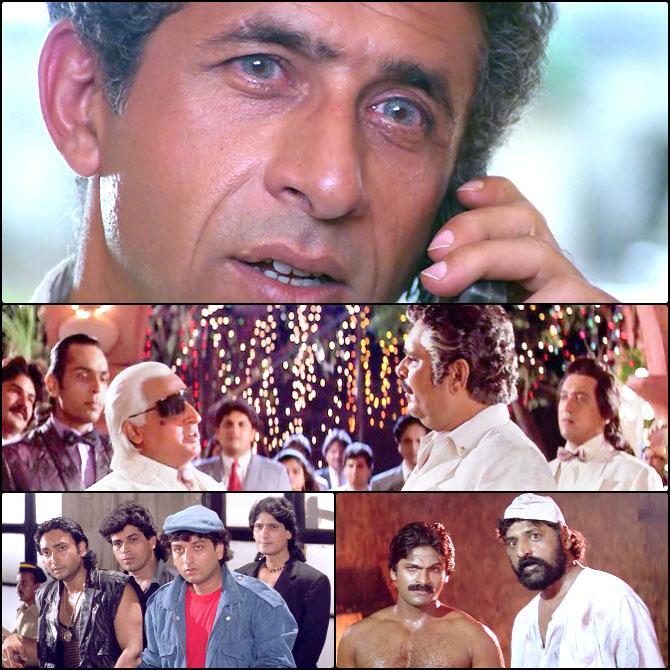 Until Rai followed his multi villains act in Mohra, that is.
Twenty five years later, the bad guys continue to be the best thing about the action-filled movie.
Right from the menacing duo Suniel Shetty clobbers in the opening scene to the contemptible quartet he slays in the name of justice to the gang wars he initiates between Raza Murad and Gulshan Grover on a duplicitous Naseeruddin Shah's order, Mohra is the ultimate super villain sandwich.
Agneepath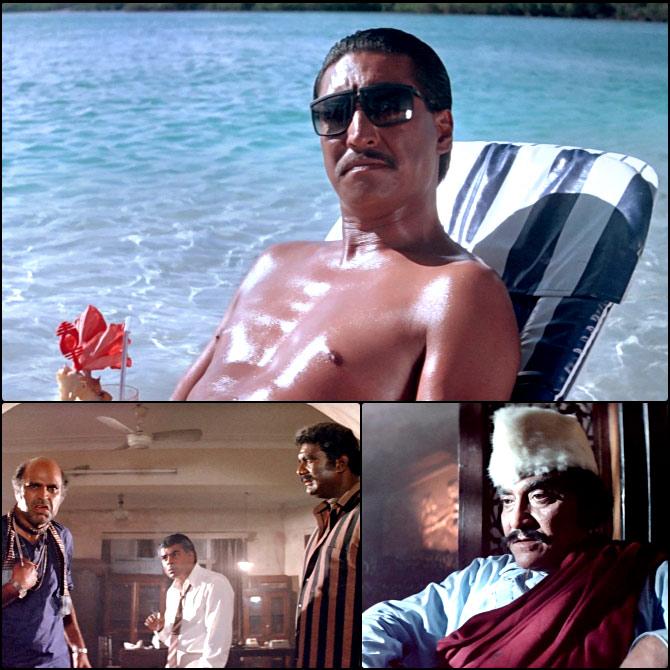 Mukul Anand's Agneepath stars Amitabh Bachchan in a National award-winning turn challenging multiple foes at various turns.
There's Goga Kapoor, Avtar Gill, Deepak Shirke, Sharat Saxena but hands down, Danny Dengzongpa's Kancha Cheena tops his list of 'maut ke saath appointment.'
Karan Arjun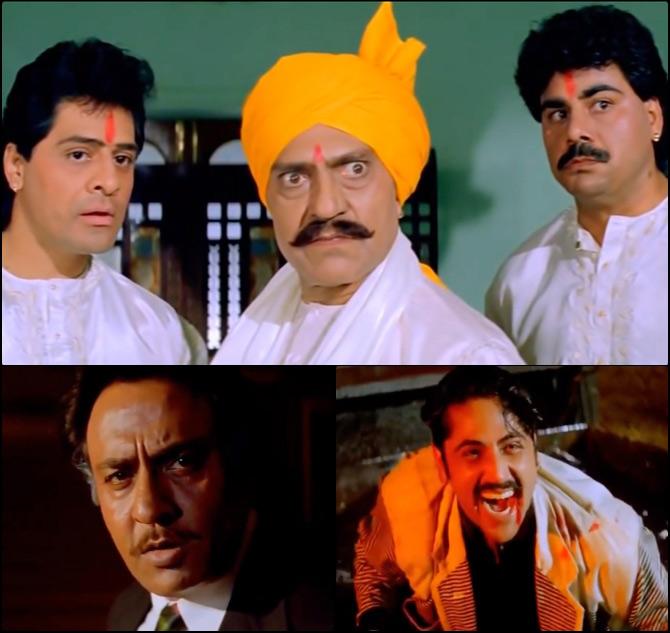 It takes a lot of negative forces to challenge Shah Rukh Khan and Salman Khan in Rakesh Roshan's reincarnation vendetta
A reliably ferocious Amrish Puri's nasty Thakur, his abhorrent brother-in-laws (Arjun, Jack Gaud), awful son (Aasif Shaikh) and the latter's to-be father-in-law (Ranjeet) assault the Khan duo relentlessly until they're bested for good in one of the biggest hits of 1995.
Gunda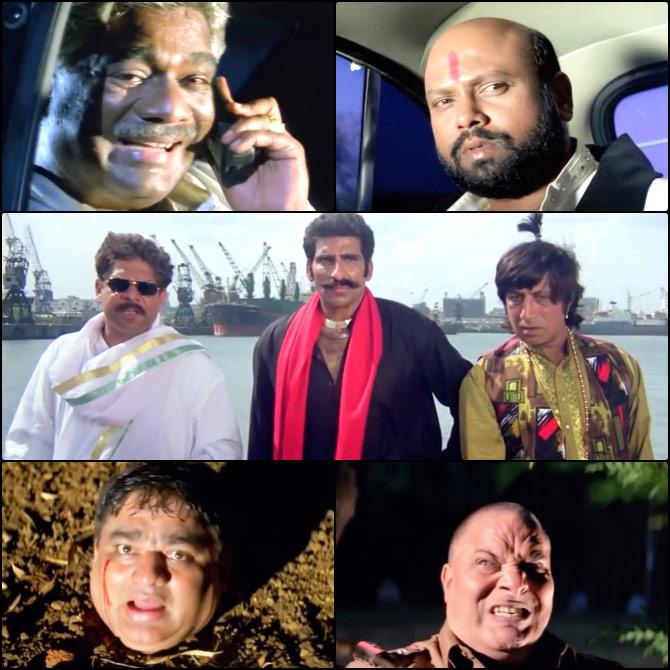 Kanti Shah's cult 'so bad it's good' classic relies on its baddie brigade, named filth, speak filth and do filth, to create a revenge-thirsty hero out of Mithun Chakraborty.
The vileness and violence stemming out of Mukesh Rishi, Shakti Kapoor, Mohan Joshi, Rami Reddy, Ishrat Ali, Deepak Shirke and Harish Patel's actions has to be seen to believe.