Welcome to the Bollywood Book Club!
When not shining on the red carpet or in the movies, film folk are happy to bury themselves inside a good page-turner!
From self-confessed bookworms to book club runners to bestseller authors, we've got them all in Bollywood.
Sukanya Verma finds out what's hot in the world of celebrity readers.
Sonam Kapoor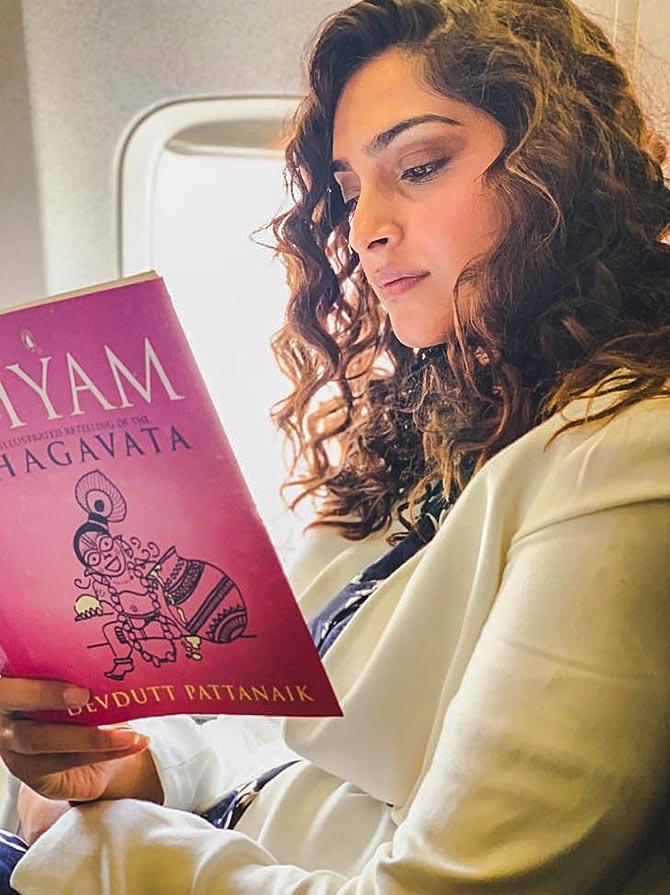 Sonam is an avid reader.
In her own words, 'It's not a hobby for me, it's a necessity.'
Her Instagram updates bearing the hashtag #weekendreadingwithsonam highlight this habit regularly.
She's even bought the rights for a few books to adapt into movies. Among them is Anuja Chauhan's The Zoya Factor, which has been made into a motion picture starring Sonam and Dulquer Salman.
The Ek Ladki Ko Dekha Toh Aisa Laga's idea of inflight entertainment is Devdutt Pattanaik's Shyam: An Illustrated Retelling of the Bhagavata.
Aditi Rao Hydari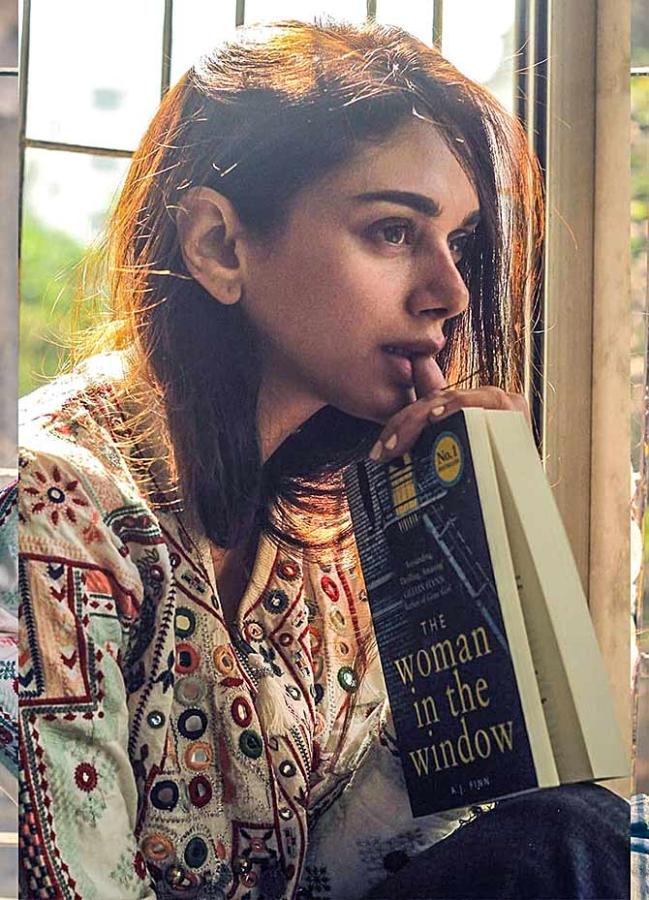 Looks like Aditi has an appetite for psychological thrillers.
The Woman in the Window by A J Finn, which revolves around agoraphobia and murder, has a fan in director Joe Wright.
His October-due adaptation of the same pits Hollywood heavyweights Amy Adams, Julianne Moore and Gary Oldman.
Sonali Bendre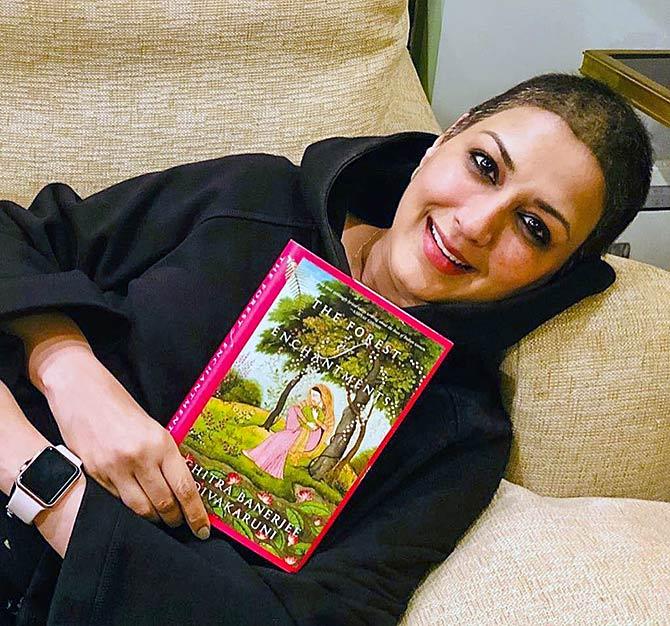 Sonali inspires in more ways than one.
Her love for reading led to the formation of an online book club which recently completed a year and continues to grow.
The Sarfarosh star picks Chitra Banerjee Divakaruni's well-received retelling of Ramayan in The Forest of Enchantments to kick-start her 2019.
Ayushmann Khurrana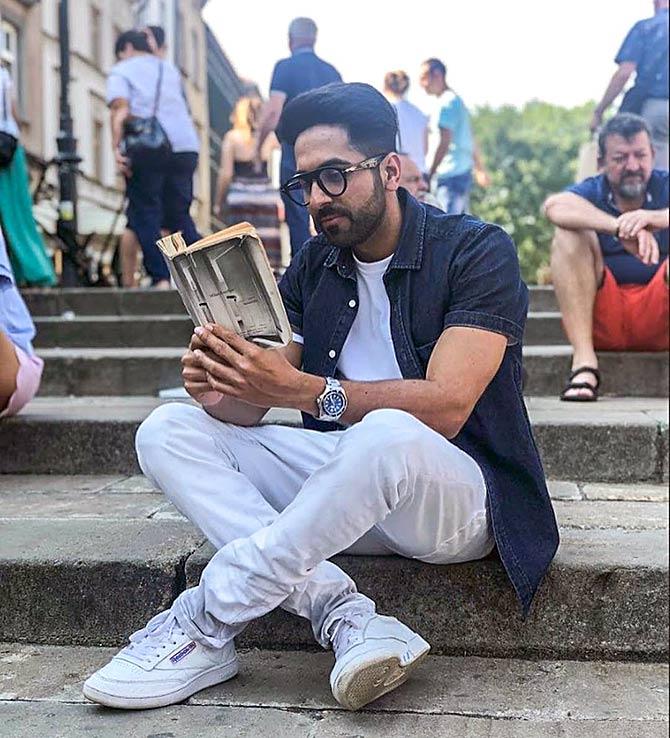 The sight of an attractive man reading a book makes him even more appealing.
It certainly holds true of Ayushmann deeply engrossed in his copy of Milan Kundera's Immortality.
Twinkle Khanna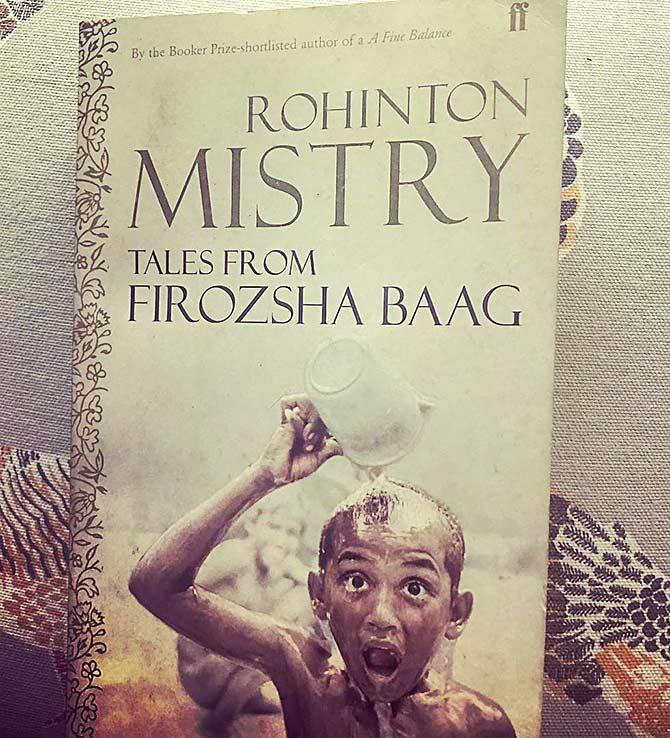 When not devouring books and doling out bestsellers, Mrs FunnyBones is a bonafide bibliophile whose love for the written word is one of the things we adore about her.
Recently, she shared her love for re-reading, 'I re-read many of my books numerous times as we both crease ever so slightly, year after year together' along with an old copy of Rohinton Mistry's book of short stories, Tales from Firozsha Baag.
Kriti Sanon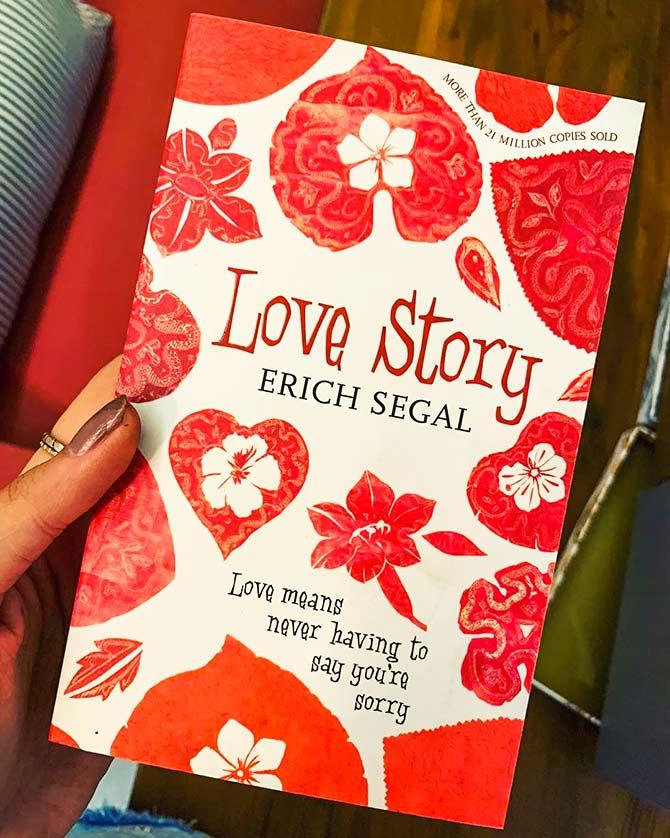 We know about her poetic talent, so it's no surprise she enjoys reading too.
But did you know the Lukka Chippi star's first ever book she completely read happens to be Erich Segal's classic romance novel, Love Story?
Lisa Ray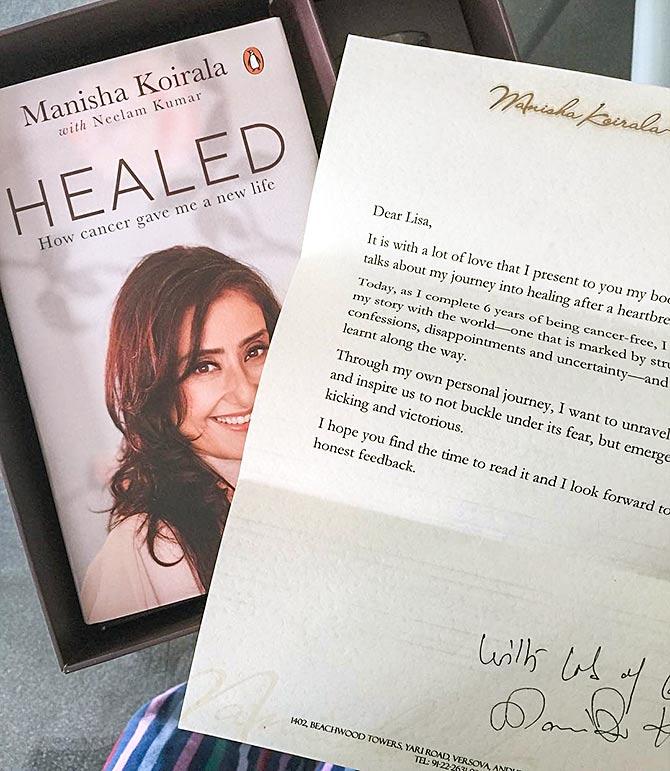 From one cancer survivor to another, Lisa penned a heartfelt note on receiving and reading Manisha Koirala's triumph against the deadly disease in a heartfelt memoir, Healed.
Lisa's understanding of Manisha's trauma and journey is evident in her praise, 'So relatable. So real. So uplifting. So difficult. So heart breaking. Bravo.'
Rahul Khanna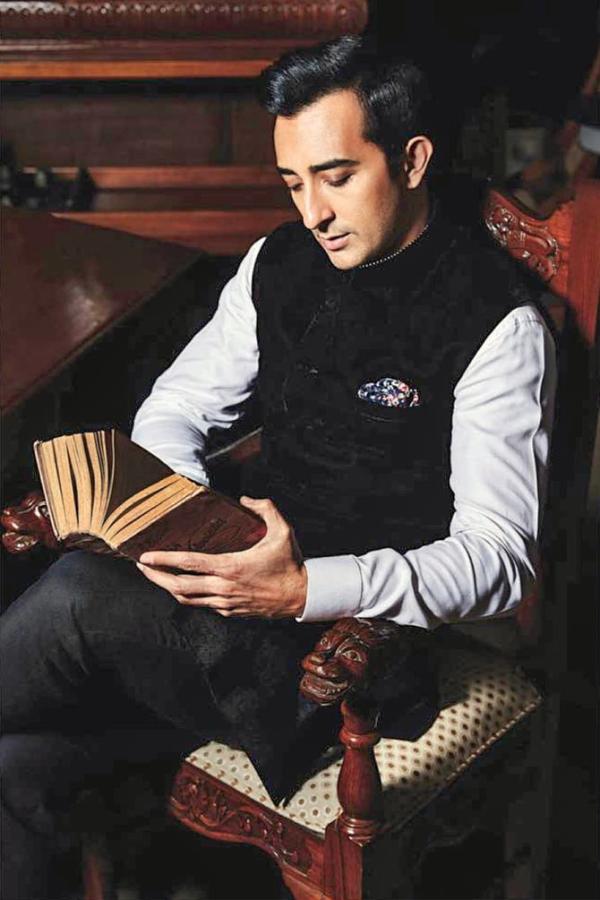 Can you tell what the Khanna hunk is reading? We can't.
But who cares when a man looks that good?
Kajol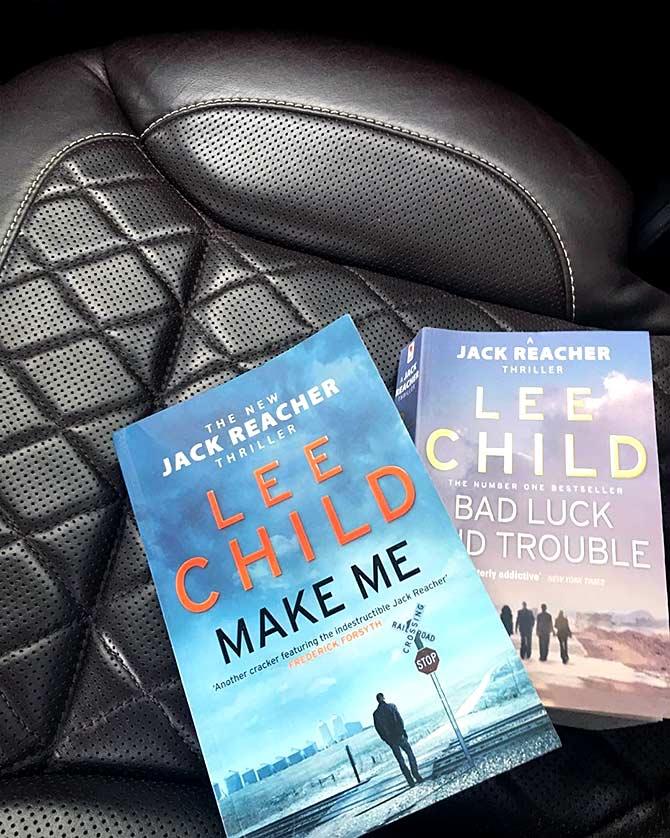 Kajol's love for reading is no secret.
Anyone who has visited her on the sets of a movie will remember her face buried in a novel.
By her own admission, she asked husband Ajay Devgn to build her a library like the one in Beauty and the Beast.
We don't know what she's reading at the moment but there was a time when she was OD'ing on Lee Child.
Samantha Akkineni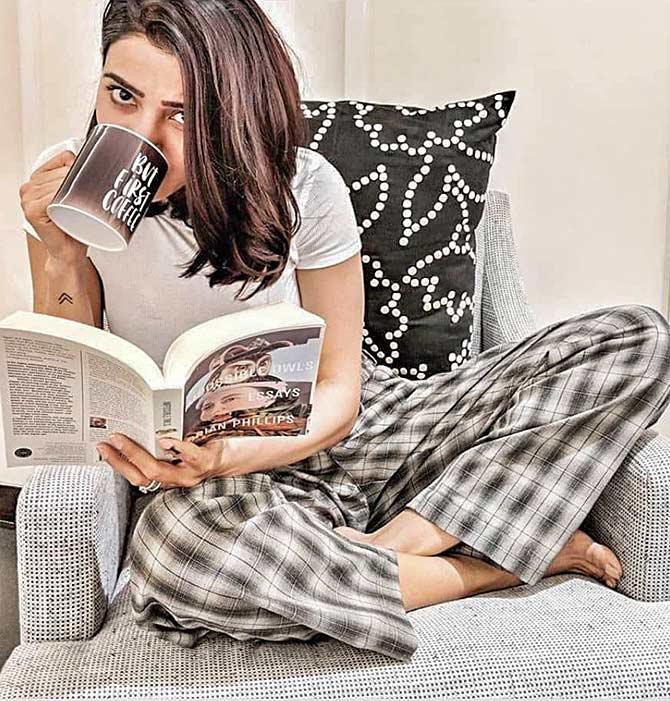 A comfortable chair, a great book and a hot cup of coffee are all Samantha needs to be in a happy place.
Books are loyal friends, she believes. And right now it's New York Times bestseller Impossible Owls: Essays by Brian Phillips for the star of films like Eega and Mahanati.
Rasika Dugal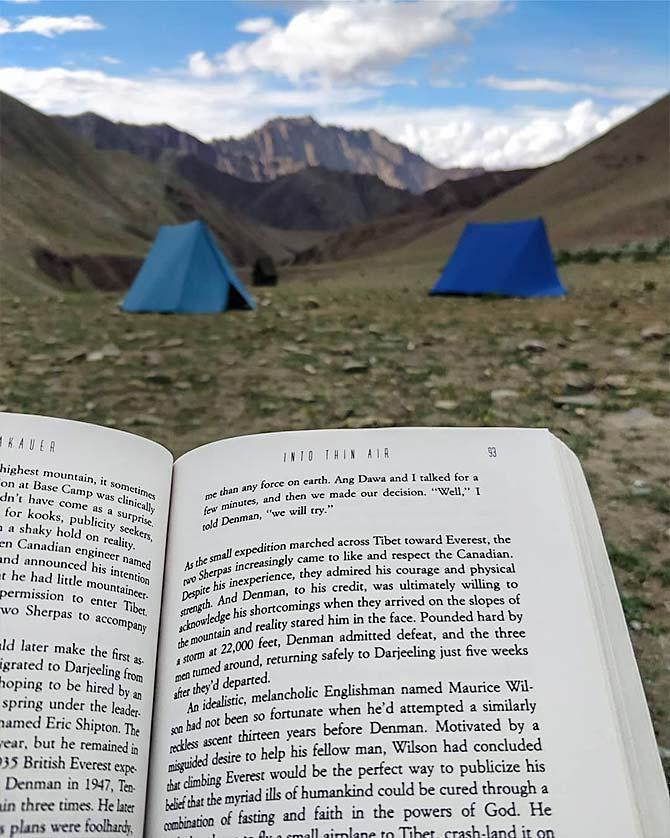 It's interesting that Rasika should pick Jon Krakauer's account of his experiences during the 1996 Mount Everest disaster while out and about in mountainous Ladakh.
The Manto star explains, 'It took the mountains for me to get back to reading a physical book... the ones made of paper. Which tell you a little something about the person who has read it before... and yes there is something special about the smell of those pages.'
Zoya Akhtar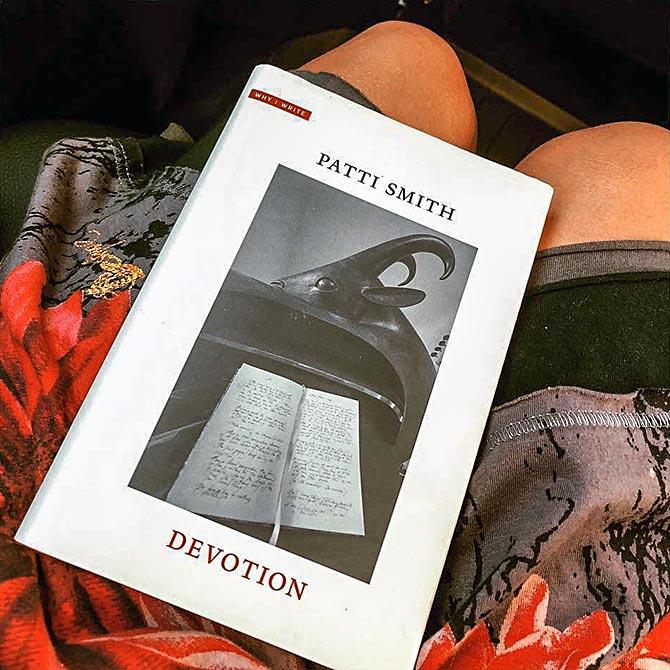 Zoya's Instagram feed is brimming in book love.
Whether it's a gift from her prolific writer daddy or enthusiasm over an old favourite, the Gully Boy director's I heart books motto reigns supreme.
Ashwini Iyer Tiwari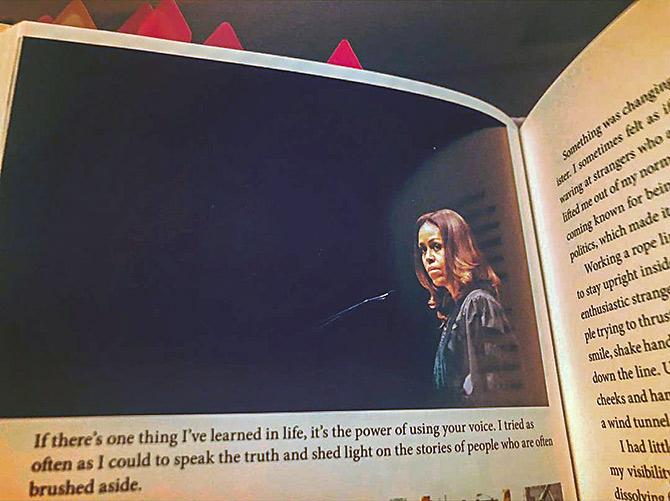 The director of Bareilly Ki Barfi is highly impressed by the memoirs of the former First Lady of the United States.
Tiwari, who is currently working on the Kangana Ranaut starrer Panga, recommends Michelle Obama's Becoming, calling it 'one of the finest autobiographical memoirs' she's ever read.