What was life like for the confident Priyanka Chopra of today when she was a gawky teenager?
Aseem Chhabra gives us a glimpse in his new book Priyanka Chopra: The Incredible Story Of A Global Bollywood Star.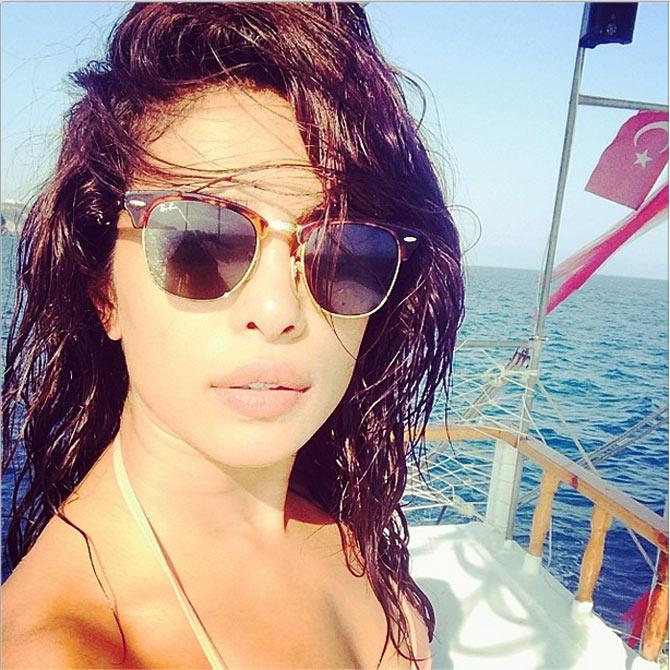 These days, Priyanka enjoys the high-profile life of five-star hotels and flies first class.
Her current Manhattan apartment is located in the pricey Tribeca neighbourhood.
But living in Queens introduced her to a different facet of New York City.
Through her classmates, Priyanka was exposed to American hip-hop and R&B music.
It was here that she also developed a crush on one of her classmates.
Priyanka was 14 and in the ninth grade when she attended the junior prom, hoping to impress the guy she had a crush on.
It all sounds like a joke now, but this is what Priyanka told Kelly Ripa and Michael Strahan on their show on March 4, 2016: 'It is terrible. I had a crush on this guy who was a junior. And then there was another guy who had a crush on me. He asked me to the prom and I agreed only so that I would get to meet my crush at the prom. I was mean, but now I know better.'
In early February 2017, Priyanka appeared on The Late Show With Stephen Colbert where she mentioned that she attended school in Flushing, Queens, and she had picked up a New York accent by the time she returned to India.
'Please it's so embarrassing,' she said to Colbert, as she continued with her story. 'I would say, "Can I have some cawfee?"'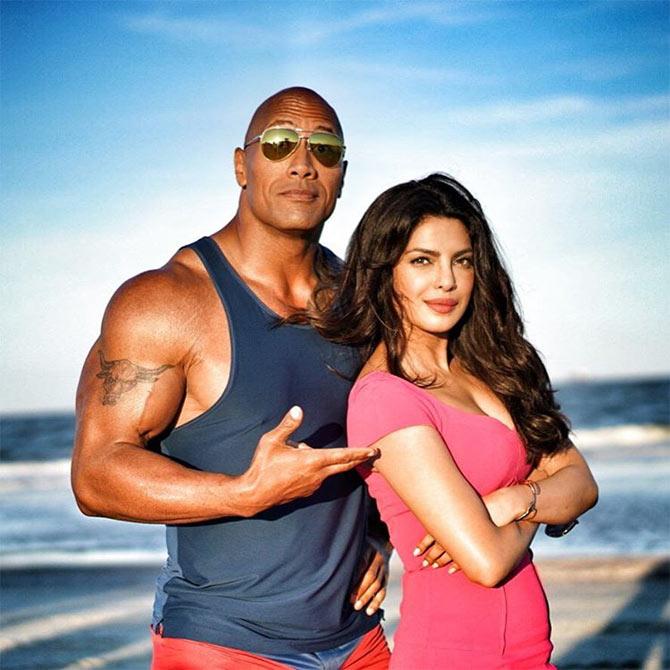 Sometime after she was in New York, her aunt's family moved to Massachusetts.
This time, Priyanka joined the Newton North High School in Newton, a suburb of Boston.
Like her schools in Cedar Rapids and Queens, Newton North was also a public school -- which, in the US, means a school funded by the local government, where education is free, class sizes are big and, depending on the neighbourhood, there are often students from low-income families.
In many of these neighbourhoods, students tend to come from single-parent families -- usually headed by mothers and absent fathers.
There is a culture of drugs and crime, often leading to the kids dropping out of schools.
While many students struggle in such environments, a few turn out to be high achievers.
One of Newton North's celebrity alumni is Matt Le Blanc, the star of the hit TV sitcom Friends. But Le Blanc is 15 years older than Priyanka and so he attended the school long before she did.
Priyanka engaged in theatre and music activities in the school, and led the life of a regular American teenager -- including joining football games and pep rallies to support the school team.
At the same time, she also experienced the worst kind of racism.
In particular, as Priyanka revealed to Complex magazine, her nemesis in the school was an African-American freshman called Jeanine.
'She was black, and supremely racist,' Priyanka recounted the experience that has stayed with her since her teenage years.
'Jeanine used to say, "Brownie, go back to your country, you smell of curry", or "Do you smell curry coming?"'
'You know when you're a kid, and you're made to feel bad about where your roots are, or what you look like? You don't understand it, you just feel bad about who you are.'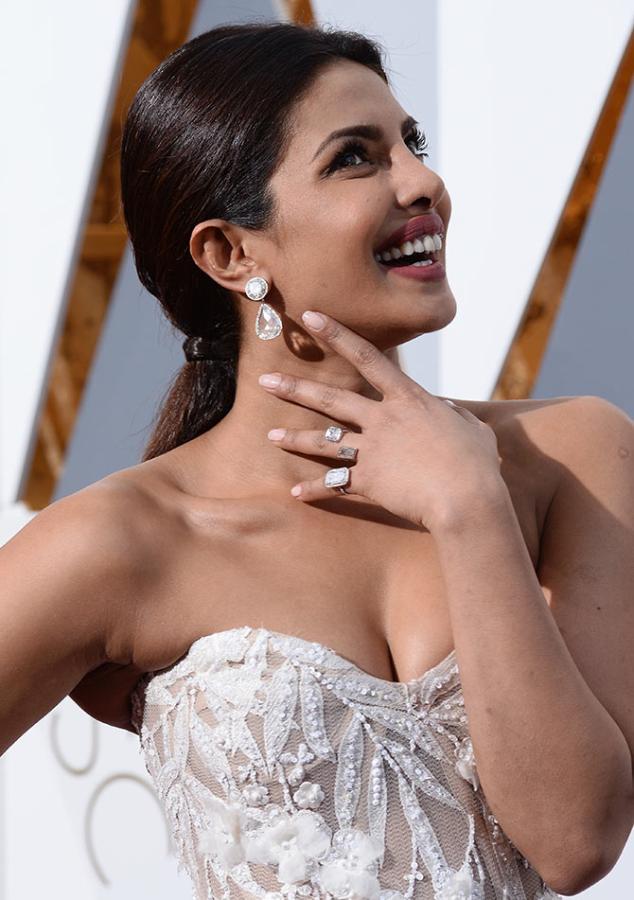 Priyanka's story created a lot of ripples, especially in India where there is a common misconception about racism being rampant in the US.
Many people were unclear regarding the reason she was treated badly by a non-white student. Even Anupam Kher seemed confused by the idea of black on brown racism.
To that, Priyanka said, 'Pata nahin, shayad unko main pasand nahin thi (I don't know, perhaps they didn't like me). It really affected me. Confidence aapka poora toot jaata hai (Your confidence gets destroyed).'
'Main early jati thi school, taaki pehle class main pahunch jaaon. Mujhe woh ladkiyan milen nahin (I would go to school early so that I could get to class first. I hoped I would not encounter those girls). I used to leave late.'
In another interview with journalist Rajeev Masand, Priyanka said she got into a catfight in school in tenth grade. She might have been talking about one of her tormentors at Newton High.
'She accused me of some really stupid things. And it was quite racist actually at that point. I got really angry with her and she said, "Let's talk it outside." We actually fought on the basketball court and it was good fun.'
During the fight, Priyanka broke the other girl's nose and later felt bad about it. So she went to the hospital to see her.
'I was still scared of her when I went to meet her. I thought she would just get up from her bed and punch me. But it was all right, she was fine later.'
Priyanka did find a way to stand up against these negative voices.
In Newton North, she was a disciplined student, good at everything in school, studies, as well as in extracurricular activities. She would sing and act in plays too.
Around that time, her mother came to visit her and Priyanka insisted that she wanted to come back home.
Life in America had not been easy for Priyanka Chopra.
'I just needed a break,' she told Rajeev Masand. 'I wanted to feel I belong somewhere.'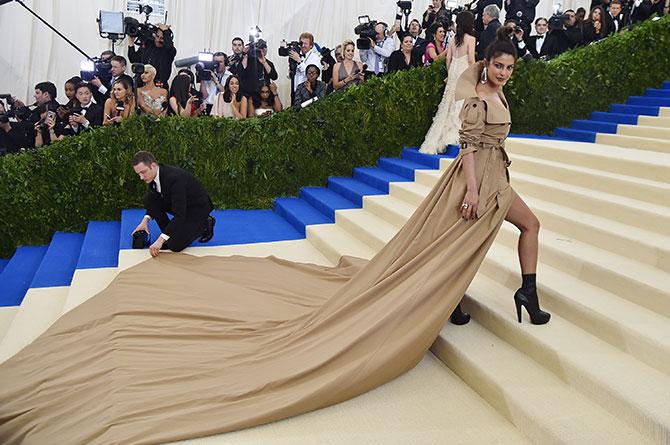 There were other childhood traumas that Priyanka has recalled over the years.
She told Anupam Kher that she had low self-esteem, as her family would often comment on her dark complexion.
'As a joke. You know Punjabi families main dusky skin ko zyada ;appreciate nahin karte. Meri poori family gori-chitti hai, aur main aur mere dad dusky nikle. "Bechari ka kya hoga? Koi shaadi nahin karega us se?" -- aisa sab sunne ko milta tha when I was growing up (You know how Punjabi families don't appreciate dusky skin tones. My entire family is fair-skinned, but my dad and I turned out to be dusky. "Poor thing, what will happen to her? No one will marry her." I would have to listen to such things when I was growing up). All these things really affected me that time.'
That constant sense of being reminded that she was dark stayed with her even in her early years of adulthood, when one of the first brands she endorsed was a skin-lightening cream.
Later, she regretted her decision, but was not embarrassed to speak about it.
She admitted to a Pakistani-British journalist in an interview for The Guardian, 'I got swayed into doing it,' she said, 'but then I realised it made me feel like I did as a kid -- I used to try all those products until I became Miss India.'
The memories of being taunted by her family members haunted her for a long time.
'It really works on your psyche, man. We don't realise it, but it does. I never really understood how much that affected me until I was a teenager.'
As she revisits the tough moments of her childhood and teenage years, one cannot help observe how honest Priyanka is when she speaks to the press about the life she has led, or where she has come from.
It is a sign of a good middle-class upbringing and has always been one of her greatest strengths.
Despite her struggles in the US and the pressures from some of her family members, Priyanka developed a sense of confidence from an early age.
She always kept the bar high for herself. Success was then just a sweet aftertaste.
On returning to Bareilly where her father was posted when she asked her mother to take her to India, Priyanka joined the city's Army Public School.
The family lived in the cantonment area.
It was an experience that taught her the value of discipline, she told a Vogue reporter in a video interview.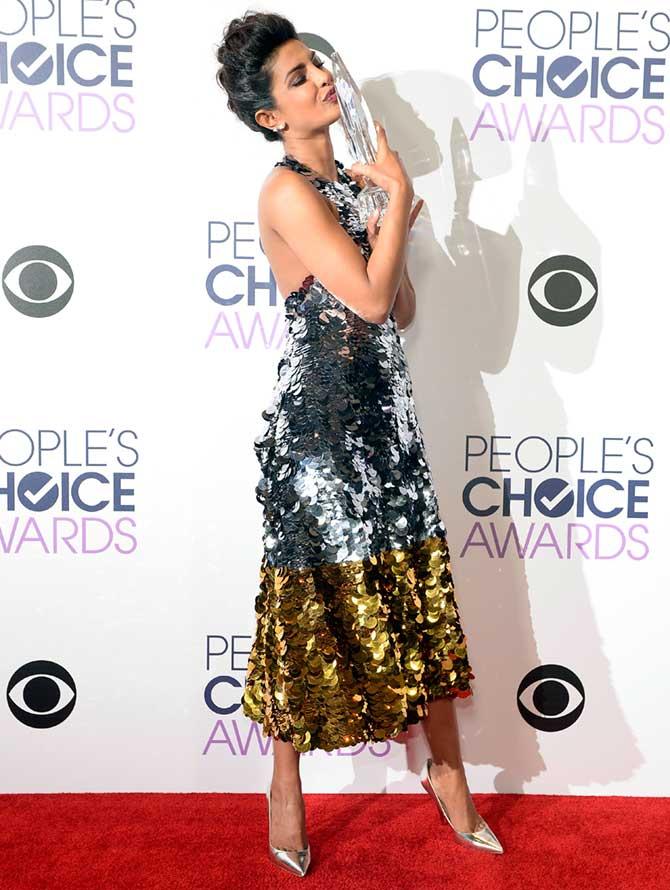 There were other challenges Priyanka faced when she returned to India as she had acquired a heavy American accent.
She had to quickly adjust to the India she had returned to.
It was difficult for her to wear jeans and other Western outfits in a small conservative town like Bareilly.
The US-returned teenager had to tone down the Americanisms she had acquired.
But some habits were harder to lose.
In the Army Public School, for instance, Priyanka would be seen wearing shorter skirts, her nails would be painted and she had more stylish hair as compared to the other girls.
"She seemed cut out for her profession right from the start," says Pushpa Kanyal, the teacher in-charge of discipline at the Army Public School.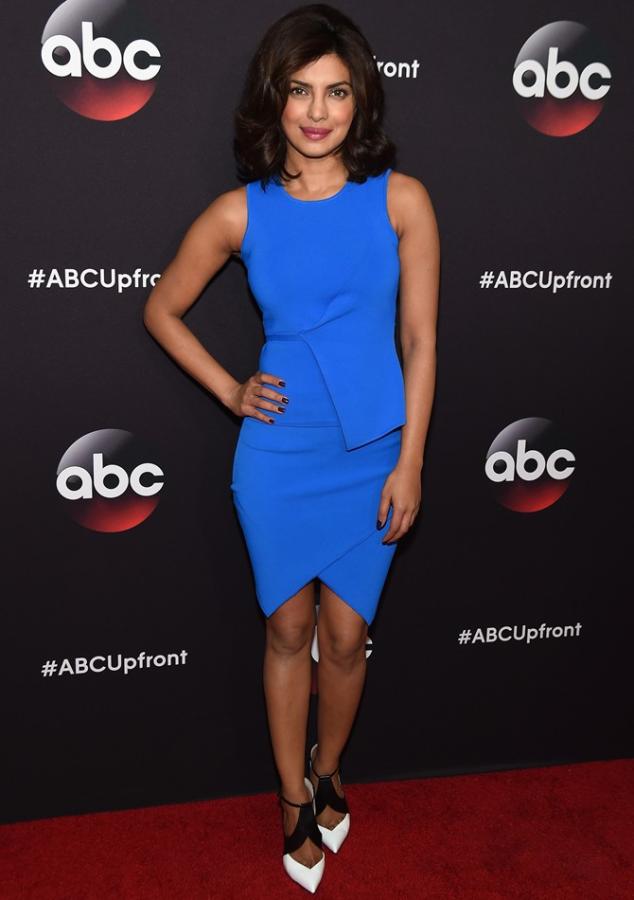 In 1999, Priyanka entered the May Ball Queen contest organised by the Bareilly Club.
She was hesitant at first and even made an excuse that she was not prepared.
But she won the title, which brought a lot of attention to the America-returned Priyanka Chopra who by her own admission had grown into an attractive young woman.
In a small town like Bareilly, that caused a commotion of sorts.
Finally, Priyanka's father took a drastic step to control the attention his daughter was getting.
"Mere dad ne mere sare Western clothes confiscate kar diye (My dad confiscated all my Western clothes),' she told Anupam Kher. 'And I had also grown up.'
Thus, new sets of salwar kameez were stitched for her.
Excerpted from Priyanka Chopra: The Incredible Story Of A Global Bollywood Star by Aseem Chhabra, with the kind permission of the publishers, Rupa Publications.