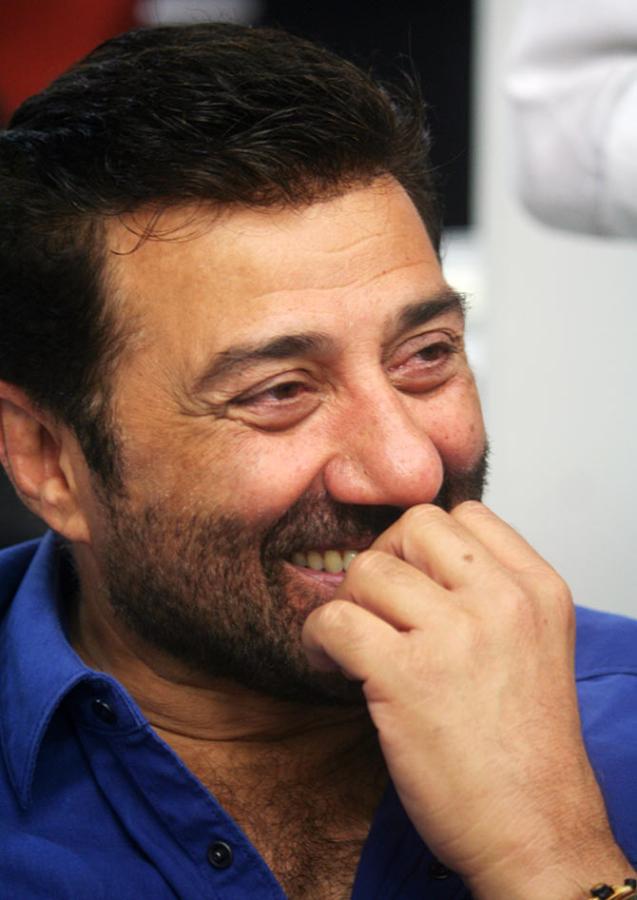 "I fell in love when I was in school. First love is very innocent, you don't have any experience. Even if the girl gives you a look, your whole day is made. It's a beautiful feeling," Sunny Deol says, remembering that day many years ago.
The man who has done amazing action on the big screen is a romantic at heart. After all, it is in his genes. His dad Dharmendra being the eternal romantic on and off screen.
But just how romantic is Sunny?
He tells Patcy N/Rediff.com in this video: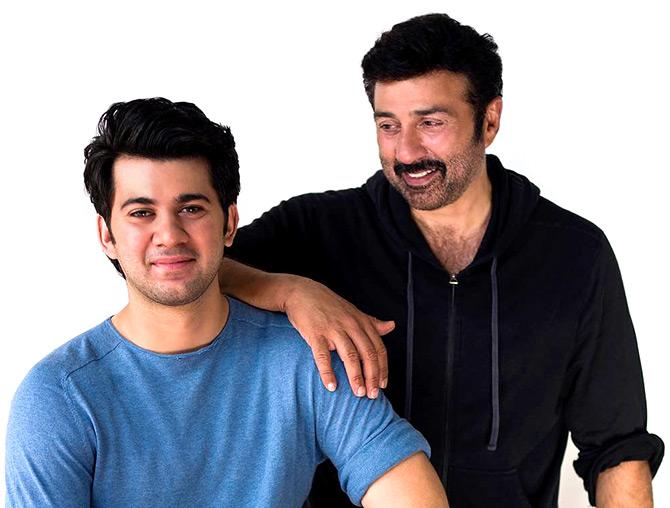 Dating has changed from the time Sunny was a young man to the present times, and the movie star tells us just how much in this video:
Which time was better?
Sunny: There is nothing as better or worse.
We have seen those times, so obviously we cherish it and people who have seen these times will cherish this. In future, they will think that is the best time.
It depends upon the moment you are in, your age and what you experience.
We are fortunate because we got to see the huge change from the 1960s, '70s, 80s 'to '90s to now. We have seen it all. We are the lucky ones to have seen all the years.
Karan, what would you like to borrow from your father's times?
Karan Deol: Writing letters. Now, you can get in touch with a person any second because of WhatsApp, but waiting for that one person's letter and reading what they have written is more touching.
I wish we had it in our times.
Sunny, you have romanced many actresses on screen. Who were you most comfortable romancing?
Sunny: Anything said and spoken will be taken in a different context and will become gossip.
As actors, we interact.
It's not about who it is or whether you like or hate the person. We get caught into that moment and we forget everything around us.
That's the beauty of an actor.
It's one of the reasons why we love being actors.
I don't think I can ever be anything else.
We get to relive over and over again and those moments are beautiful.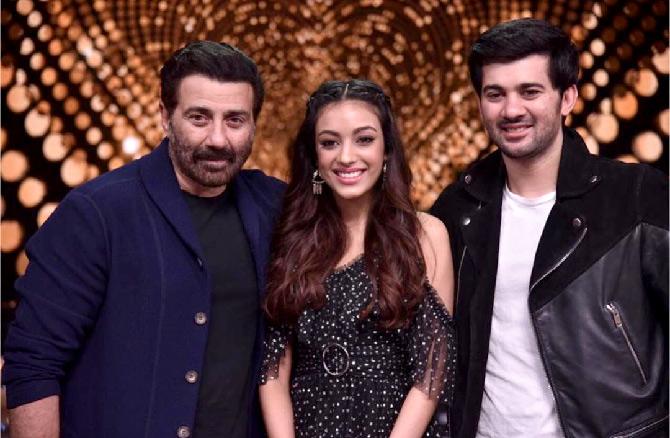 Karan, if you have to take a girl out on a date, which of your father's movies will you show her?
If the girl likes action movies, then Ghayal.
For romance, of course, Betaab.
Your film Pal Pal Pal Dil Ke Paas is premiering on Valentine's Day on Zee Cinema.
Sunny: Whenever we make a film, irrespective of how it does at the box office, it reaches more people in different formats. We want everyone to see the kind of film it is and the hard work the kids have put in.
The poster released last Valentine's, so we are having the world premiere of the film on Valentine's Day this year.