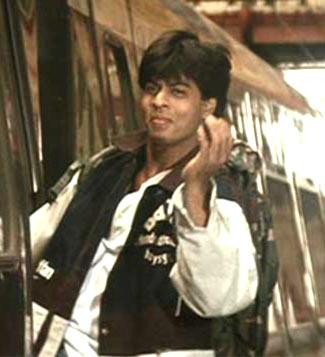 Kicking off our Valentine's Day special, filmi style!

Love stories are an integral part of Bollywood and great attention is paid to bringing each aspect of it to life on the big screen.

As we approach the big day of love, February 14, we figured it'd be a good idea to revisit all the filmi mushiness we have absolutely adored over the years.

Here is the first of the series -- the imaginative settings when our filmi love birds first met each other.


At a railway station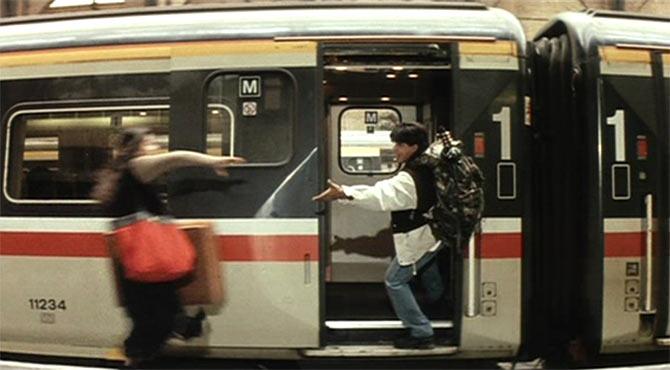 It's only fitting to begin with the love story that has truly stood the test of time.
In what would be a prominent motif in many Shah Rukh Khan movies to come, Aditya Chopra's iconic Dilwale Dulhaniya Le Jayenge introduced its love birds -- Simran and Raj -- on a train in Europe.

He is already on board, she is running late. Raj promptly extends his hand to grab Simran when she frantically runs towards the train at the beginning of her life-altering Europe trip.

We all know how that ended!


At a traffic signal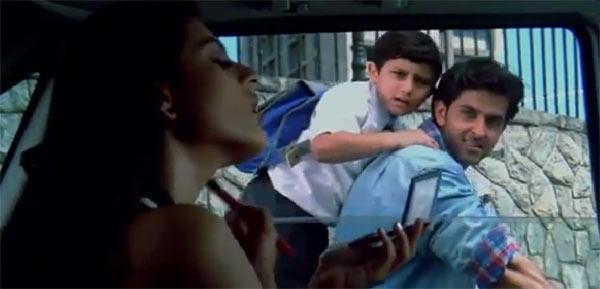 It's the quintessential love story that gave way to the quintessential Bollywood success story.

In his 2000 launch vehicle Kaho Na... Pyaar Hai, Hrithik Roshan played a down-on-luck musician who spots spoilt brat (Ameesha as Sonia) at a traffic signal.

Their eyes meet and Hrithik's Rohit gives her a brief lesson in grooming.

It's all very cute and mildly weird but hey, who's complaining?


During the riots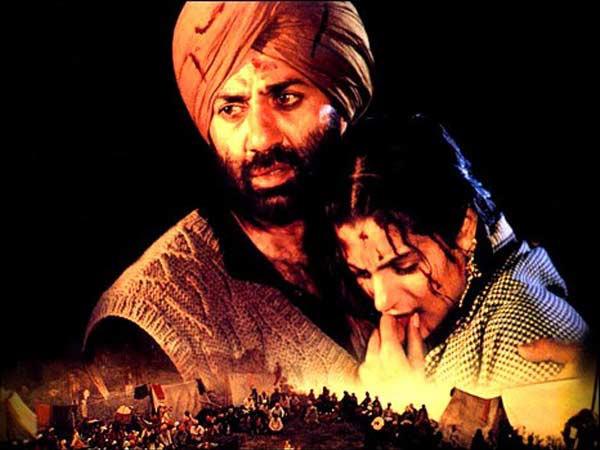 At the heart of Anil Sharma's jingoistic money spinner Gadar: Ek Prem Katha was the unusual romance between a naive Indian Sikh and a rich Muslim girl who he saves from rioters during the India-Pakistan Partition.

Shielding Ameesha Patel's Sakeena from the murderous mob, the brave Tara Singh (Sunny Deol) promptly cuts his finger, streaks her forehead with his blood and barks, "Lo ho gayi Sikhni (Here, she's a Sikh now)!" when the rioters point out that he is protecting an enemy's daughter.


At a wedding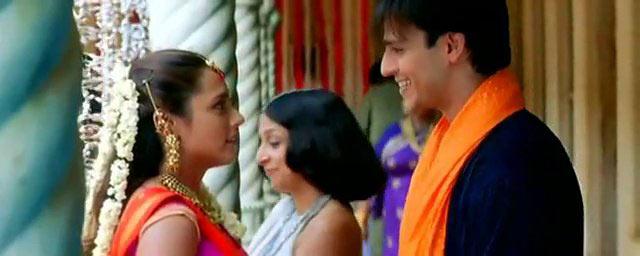 Vivek Oberoi's Aditya is so smitten with the spunky doctor-to-be Suhaani (Rani Mukerji) in Saathiya that he starts wooing her relentlessly ever since he lays eyes on her at a mutual friend's wedding.

Their first encounter is marked with witty banter and a memorable song Chalka re.
During a morning jog

One of the most iconic love stories in Bollywood, Qayamat Se Qayamat Tak made overnight stars out of its debutants -- Aamir Khan and Juhi Chawla.

Their first meeting is quite unusual too -- Aamir's Raj is out for a run while on vacation, when Juhi's Rashmi, a photography enthusiast captures a beautiful image of him with the sun in the background.
She proceeds to show him the picture and they hit it off instantly.


At a restaurant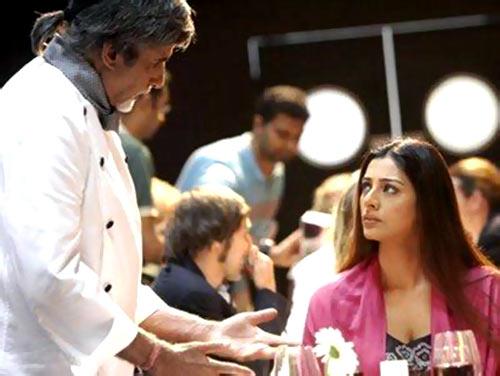 When 64-year-old Buddhadev (Amitabh Bachchan), the chef and owner of London's top Indian restaurant has one of his signature dishes sent back from the table, he is intrigued enough to meet the patron.

He comes face to face with 34-year-old Nina Verma (Tabu), who is polite yet firm and suitably intimidated by his towering stature.

Their first stand-off results in subsequent meetings and well, you know how Cheeni Kum ends.
Next door!



The Ranbir Kapoor and Bipasha Basu subplot in Bachna Ae Haseeno has Ranbir banging on the door of his new neighbour -- an aspiring model named Radhika (Bipasha) -- to complain about loud music.

His aggressive stance changes dramatically when a sexily-clad girl emerges from behind the door.


At a graduation party


The mischievous Akash (Aamir) is usually up to no good in Farhan Akhtar's directorial debut Dil Chahta Hai.

When he spots a girl that takes his breath away at his graduation party, he promptly approaches her and makes grand declarations of love, embarrassing his friends and said girl -- Preity Zinta as Shalini.

The scene offers much hilarity too.


Back home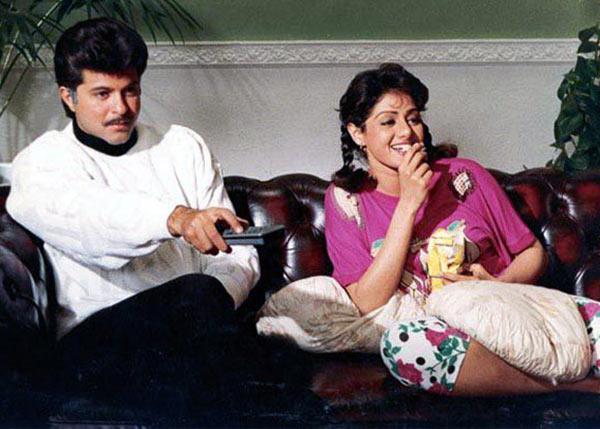 Lamhe's Viren (Anil Kapoor) returns to India many years after Pallavi (Sridevi), the love of his life, has died following an accident and an emergency surgery to protect her unborn child.

His first meeting with Pallavi's daughter at his home in Rajasthan is an important point in the story -- the daughter Pooja looks exactly like her mother and Viren is instantly dumbfounded in his conflicting emotions at this discovery.
At a railway station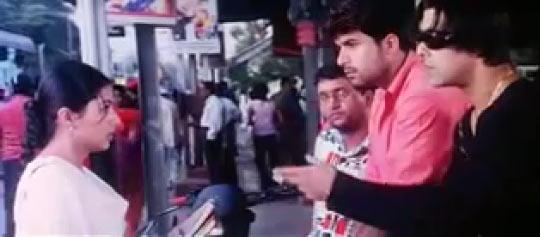 Salman Khan's rowdy Radhey lays eyes on Nirjara (Bhumika Chawla) -- the naive daughter of a priest and is bowled over by her simplicity -- in Tere Naam.

Their first meeting at the railway station, when Nirjara is on her way to her first day of college, ends with Radhey and his gang mildly ragging and eating her lunch.
Surprise Your Special By Giving An Awesome Valentine's Gift from Rediff!