One of the most attractive things in a movie romance is to watch two people fall in love over a date or two.
Trying things they've never done before like Audrey Hepburn and George Peppard in Breakfast at Tiffanys, the mock telephone conversation between Julie Delpy and Ethan Hawke in Before Sunrise, the delightful paintball war between Heath Ledger and Julia Stiles in 10 Things I Hate About You, Meryl Streep's chocolate croissant treat for Steve Martin in It's Complicated or Armie Hammer and Timothee Chalamet's Bergamo revelry in Call Me By Your Name -- there's something undeniably adorable about these romantic engagements.
Back home too, there's no dearth of big screen love birds making eyes at each other.
Sukanya Verma celebrates Valentine's Day by looking at her 10 favourite filmi dates from Hindi movies.
Chhoti Si Baat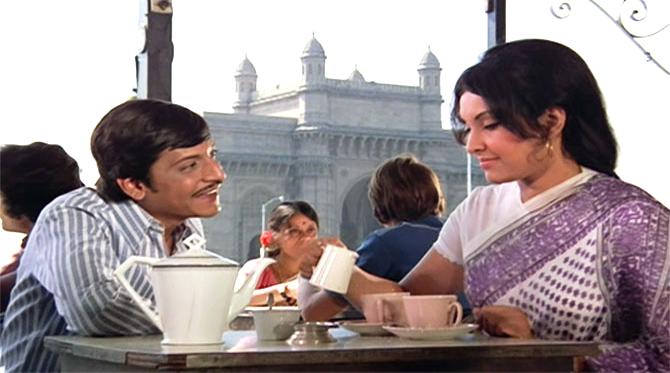 Although this super cute date takes place only in Amol Palekar's imagination, the sight of Vidya Sinha serving him tea while he paints a picture of confidence as prominent as the Gateway of India in the backdrop is simply too adorable to forget.
If their charm doesn't win you, the location will.
Chashme Buddoor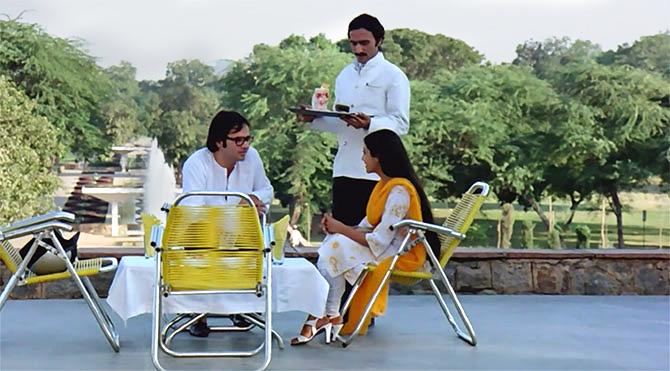 It's all blushes and smiles when Farooq Sheikh and his Dear Miss Chamko Deepti Naval arrive at a quaint South Delhi cafe overlooking a sprawling garden on his 'kaali ghodi'.
Inhibitions are dropped as are broad hints over rounds of coffee and Tutti Frutti ice cream until they meet again, same place, same time, same menu.
Silsila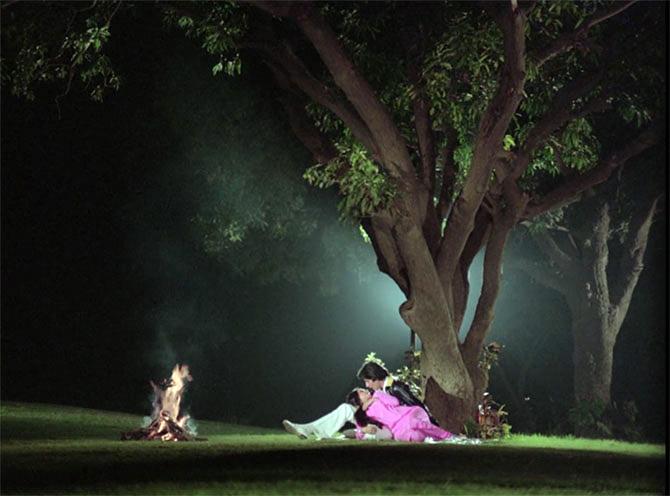 Leisurely winter walks and bonfire nights abound as Amitabh Bachchan and Rekha cosy up under trees and starry skies to recite poetry or play muse in a pre-selfie era. Postcard courtship, this.
The Great Gambler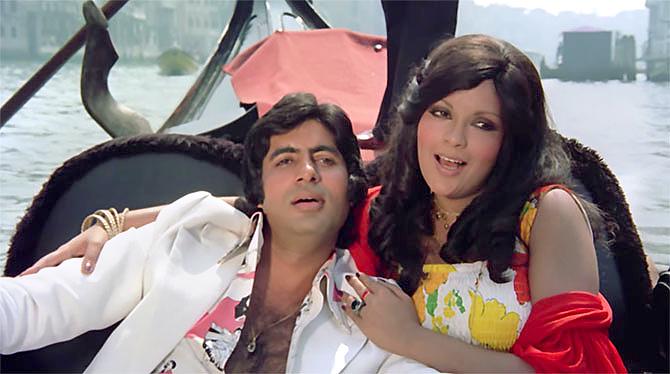 The Big B and Zeenat Aman's dreamy Do Lafzon Ki Hai serenade is the reason why many desis still visit Venice and burn a huge hole in their pocket in a bid to create their very own gondola moment.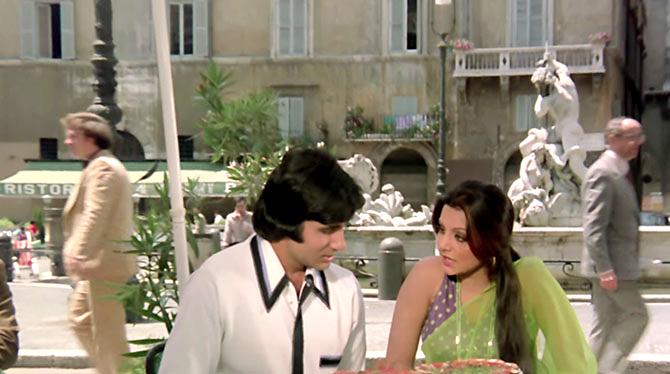 But his first date is in Rome, where Neetu Singh and he discover the taste of 'Italian paratha' (pizza lovers pair) and make wishes by throwing coins in Trevi, and that's no less memorable.
Yes Boss
Any guy who promises a trip to 'kahaniyon ke nagar' or a bouquet made out of 'jitni khushbooein bagh mein milen' is a keeper.
Shah Rukh Khan proposing that and more in Main Koi Aisa Geet Gaon to keeping Juhi Chawla amused against enchanting European scenery is ultimate Prince Charming behaviour.
Dil Chahta Hai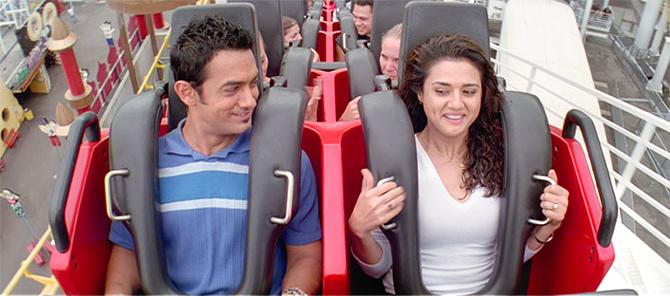 The attraction between Aamir Khan and Preity Zinta stays purely platonic but sparks fly anyway.
Between all that salad consumption and Sydney tourism, one gets a glimpse of their budding intimacy.
What seals the deal for good is their date at the amusement park that starts off as a rollercoaster ride and ends with a gentle realisation at the subway.
Totally relatable, yes?
Rab Ne Bana Di Jodi
SRK and his 'Taani Partner' Anushka Sharma getting up, close and personal over who can eat the maximum number of golgappe makes for one lip-smacking date.
Battle of pani puri over stuffy candlelight dinners any day.
Jo Jeeta Wohi Sikandar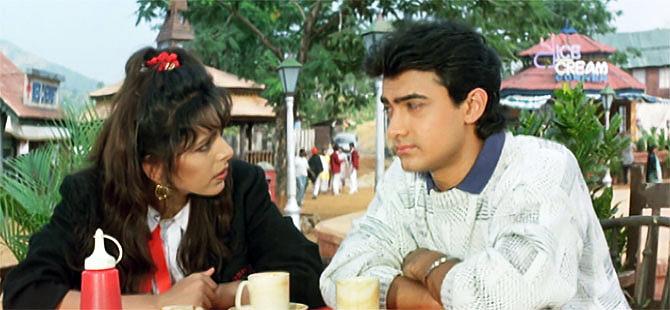 Model school pajamachaaps don't waste any time in making their move.
Like how Aamir Khan turns Pooja Bedi's damsel-in-distress into a date in no time by making up stories about Kamla, Vimla and his own Richie Rich status while freeloading off his father's cafe over a mouth-watering order of 'cheese toast, pastries with French fries.'
That'll be all? Not quite.
Patthar Ke Phool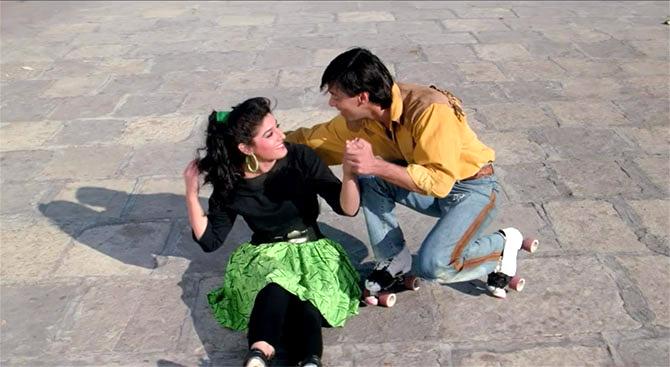 Bonding over Bon Bon ice creams and roller skating across Mumbai landmarks, Salman Khan and Raveena Tandon's expression of peak '90s teenybopper sentiment continues to endear.
So sweet and so simple.
Khel Khel Mein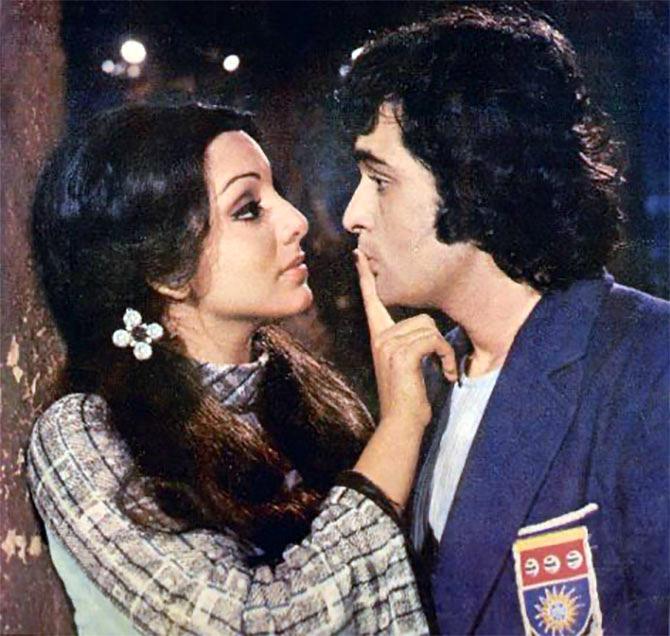 Rishi Kapoor and Neetu Singh's hush-hush late-night rendezvous involves a great deal of trouble -- sneaking into a girl's hostel, running into the warden, cooking lies to save his skin, slyly conveying his date where to meet next until they can, FINALLY, dance like a pair of playful peacocks to Ek Main Aur Ekk Tu.