The iconic Waheeda Rehman tells Subhash K Jha why she refused her most memorable role in Guide until...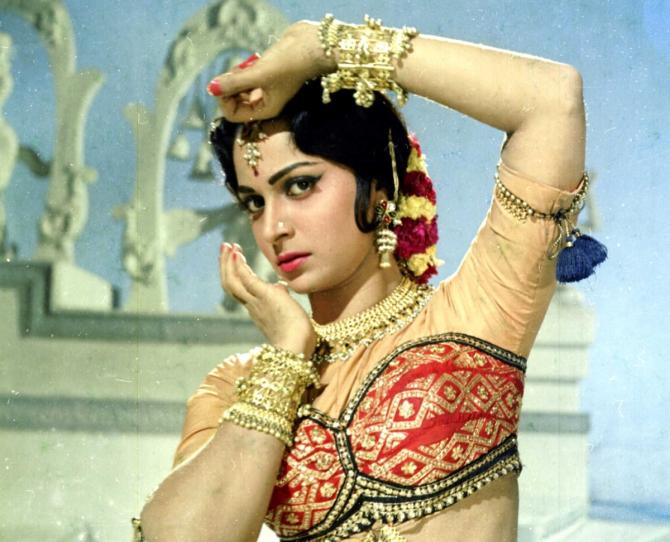 It's hard to believe anyone but the timeless Waheeda Rehman playing the mercurial memorable Rosy in Vijay Anand's classic study of the Indian housewife's emancipation in Guide.
Waheedaji shocks me with this revelation. "Guide is not just my most iconic film. It was also Dev's most celebrated work. Yes, you can act as shocked as you like. But the fact is I almost didn't do Guide'. Hua yun ke, shuroo mein director Raj Khosla the."
"Raj Khosla and I had a difference of opinion during an earlier film. I never worked with him after that. And I wasn't willing to change that for Guide or any other film," sheadds.
" But you know how persuasive Dev was. He called up and said, 'Come on, Waheeda. Let bygone be bygones. Everyone makes mistakes.' But I refused to budge."
"I asked Dev why his brother Goldie (Vijay Anand) wasn't directing. But Goldie was busy with Tere Ghar Ke Samne. Eventually, Raj Khosla was replaced by Chetan Anand. But he didn't want me! I laughed. Yeh to achcha hua," Waheedaji remembers.
"One director, I didn't want and the other director didn't want me. I think Chetansaab wanted Priya Rajvanshji, but Dev was adamant. They needed a dancer and Priyaji couldn't dance."
Eventually, Goldie directed Guide. That's how I got Guide. The rest, you know. It's a film I'm very proud of."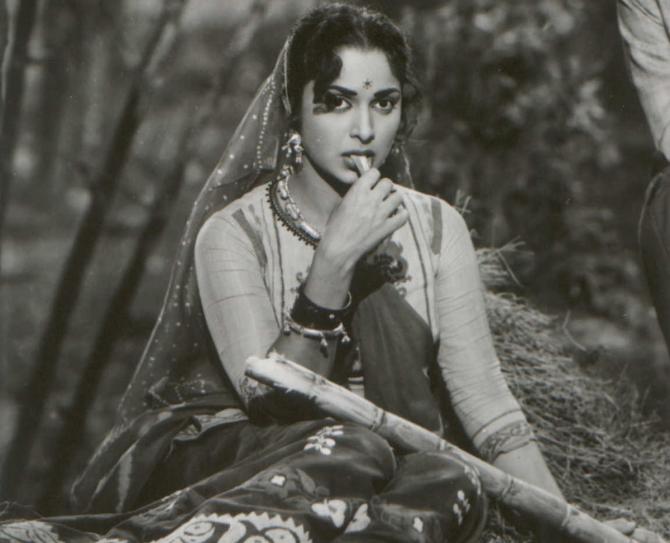 Waheedaji did seven films with Dev Anand, including Solva Saal, Kala Bazaar and his directorial debut Prem Pujari.
"So you can imagine our comfort level. My very first film in Hindi C.I.D. was with Dev Anand. I was a big fan of Dev Anand and Madhubala. So can you imagine my excitement and nervousness at doing a film with him," she says.
"On the very first day on the sets, when I called him 'Devsaab', he turned around and said 'No no, call me Dev'. I couldn't bring myself to call him by his first name, that wasn't my upbringing. So I suggested I call him 'Anandji'. He glared at me and said, 'Do I look like a schoolteacher to you?'"
"The next day when I called him 'Devsaab', he looked around as though he didn't know whom I was addressing. I had to finally call him 'Dev'. And 'Dev' he remained until the end,' she says.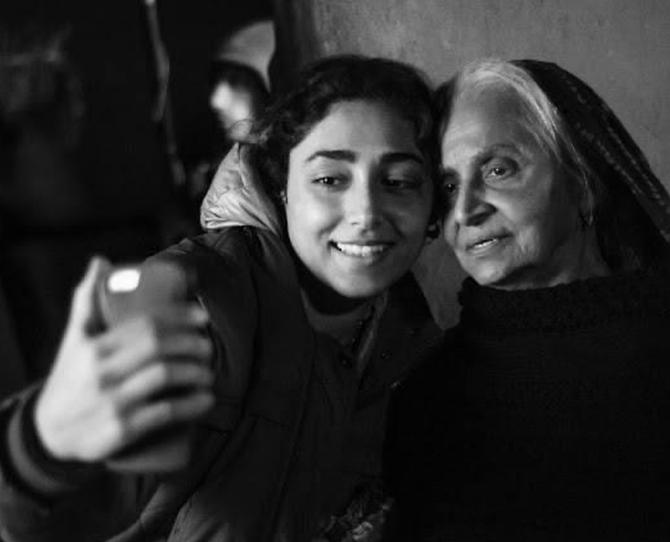 The mesmerising Waheeda Rehman, who turned a year younger on February 3, shot her last film three years ago.
"I don't get projects worth doing and I don't need to work just for the sake of it. I'd rather stay at home or indulge in photography which is my favourite activity these days," says Waheedaji.
Speaking of the last film she did, Waheedaji says, "It is a film called The Song Of Scorpions directed by Anup Singh. It's about a young woman singer deep in the desert of Rajasthan, who sings and heals people. Due to certain circumstances, when she realises that her life has been poisoned by the man in her life, she then has to go on a kind of mystical journey to find a song that will heal her."
"The Iranian actress, Golshifteh Farahani, plays the lead. I appear in a brief but important role as her grandmother."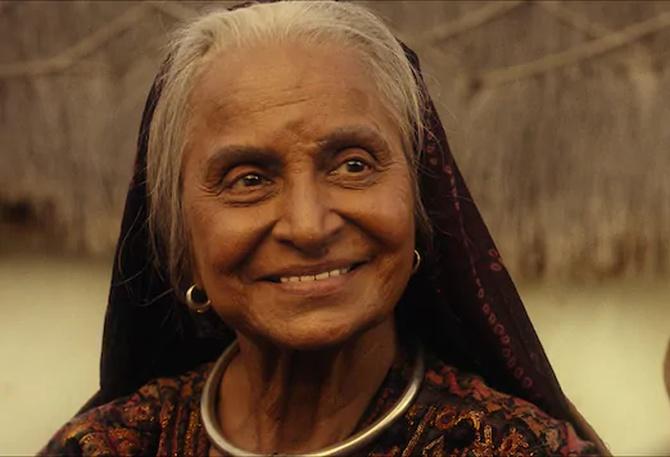 Waheedaji agreed to the cameo because she liked the director Anup Singh's earlier film Qissa.
"It's exciting to work with new directors with new ideas. Also, I got a chance to do a film which had Irrfan in it. He was an actor I admired greatly. Sadly we have no scenes together."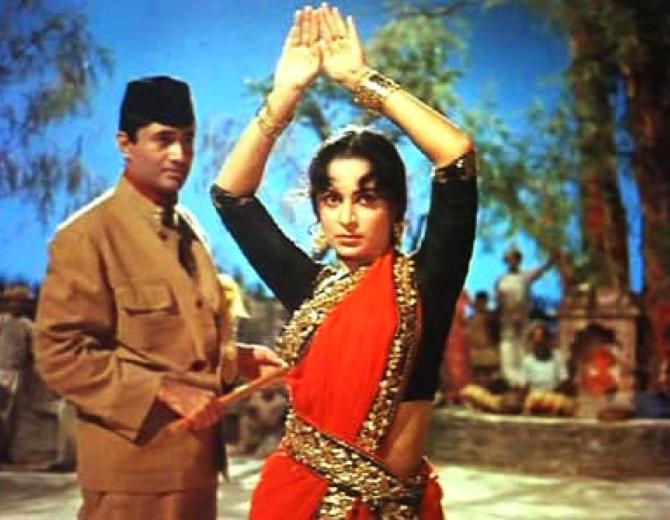 During the shooting of Anup's film in Jaisalmer, Waheedaji got to do what she loves the best these days. "I clicked pictures all the time. I got to click some of my best pictures in the desert."
Waheedaji admits she has always been low on self-esteem. "I always feel I wouldn't be able to carry off what the directors require from me. Luckily I manage."
Waheedaji is unlikely to be seen on screen anytime very soon. "I don't see myself doing anything significant in the films today. I am happy doing the occasional film," she says softly.
"I haven't been doing films lately. It is only because Rakeysh Mehra was keen that I decided to do Rang de Basanti and then Delhi 6. I have known Aparna Sen for many years. We worked together in her film 15 Park Avenue which was in English."
"When she offered me Arshinagar, Aparna's interpretation of Romeo & Juliet, my first instinct was to say no. What would I do in the film and to come and shoot all the way in Kolkata and too that for a film in Bengali when I can't speak the language? Dil nahin karta. But Aparna insisted. She said it is a short but very relevant role and she felt I was right for it."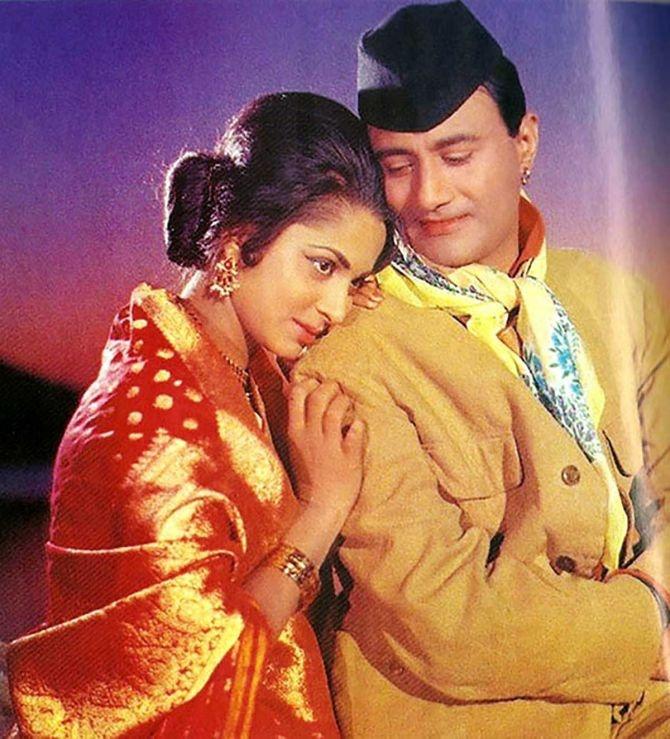 It is the role of a Muslim matriarch in a conservative family. "I play the Daadi of the family. What I liked about my character was the change in attitude that she undergoes over time," she says.
"When her son wants to marry a Hindu girl she completely opposes the match saying, 'Bilkul nahin iss ghar mein Hindu ladki nahin aa sakti. But when her granddaughter wants to marry a Hindu boy she relents and urges the family to agree to the match," Waheeaji says.
"What I like about my character is that she grows wiser with time and understands the importance of adapting one's principles to the changing times. Waqt ke saath badalna padta hai."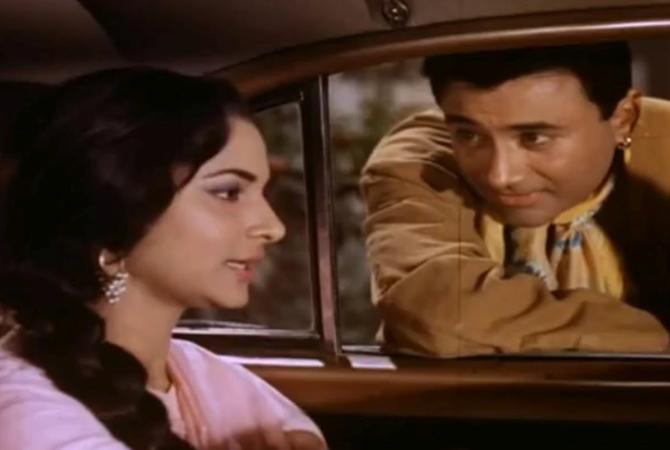 As for the Bengali dialogues, Waheedaji shyly reveals that Aparna found a way to get around that as well.
"She told me it is a Muslim family in Kolkata, so my Bengali needn't be fluent. Tooti-phuti Bangla se kaam chal jayegi."
Laughs the ethereal beauty. "It is strange, but directors have always shown more confidence in my abilities than I've in myself. Whether it was Guru Duttji, Sunil Duttji, now Aparna."
"They have all come back to me with more film offers. So somewhere I feel I must be doing something right in front of the camera."
Feature Presentation: Rajesh Alva/Rediff.com