As 2021 comes to a close, it's time to look back at all the Web series and movies that made a difference.
In an ongoing series, Bollywood's talents, who themselves made brilliant works this year, pick their favourite show of 2021, and tell us just why they loved it.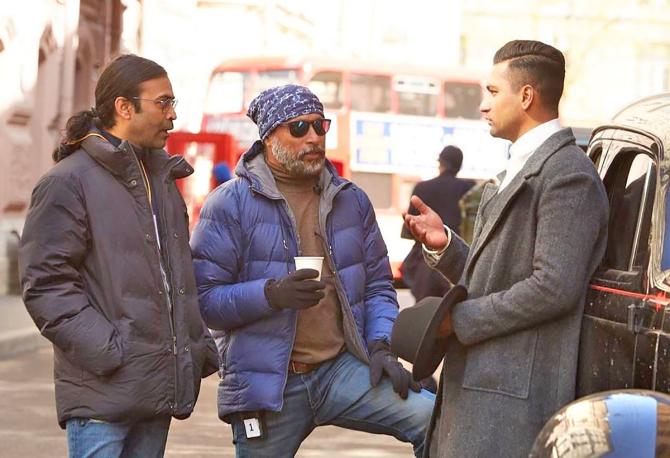 Shoojit Sircar was the first mainstream Bollywood film-maker who opted for an OTT release for his quirky Amitabh Bachchan and Ayushmann Khurrana starrer, Gulabo Sitabo, in June 2020.
In 2021, he went for a direct-to-digital unveiling of his period biographical drama, Sardar Udham, which had been shot as a cinematic experience.
For Shoojit, the story has always been more important.
Right from his first film, Yahaan in 2005, he has made a place in people's hearts and a niche for himself in cinema with novel subjects, presented with simplicity and honesty. He has opened windows to subjects no one had thought to discuss earlier.
So it was not surprising that in a conversation with Rediff.com Senior Contributor Roshmila Bhattacharya, he should pick two Oscar-winning, slice-of-life films which say a lot with the minimum of fuss.
"What struck a chord is Minari's simplicity. In that way, it is a little like my October, finding charm and beauty in simple things," he says.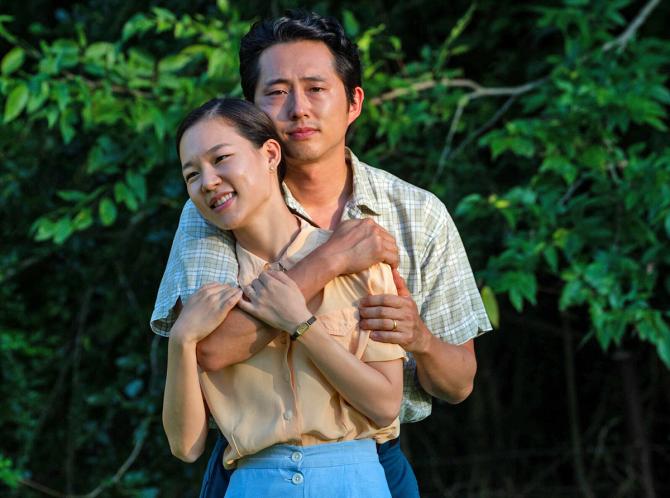 Drawing partly from his own life, Director Lee Isaac Chung's film follows a South Korean immigrant.
Tired of the monotony of city life, Jacob moves from California to rural Arkansas with his reluctant wife Monica, and two young children, He has big plans to grow Korean produce and sell them to vendors in Dallas.
The film traces a life-changing experience which some of us can identify with in our attempt to move away from the city.
I belong to this section who has, following the pandemic, come to realise that there are only certain moments that you can control.
And that life back home is not all that bad.
I have been spending a lot of time in Kolkata and North Bengal when my work doesn't require me to be in Mumbai.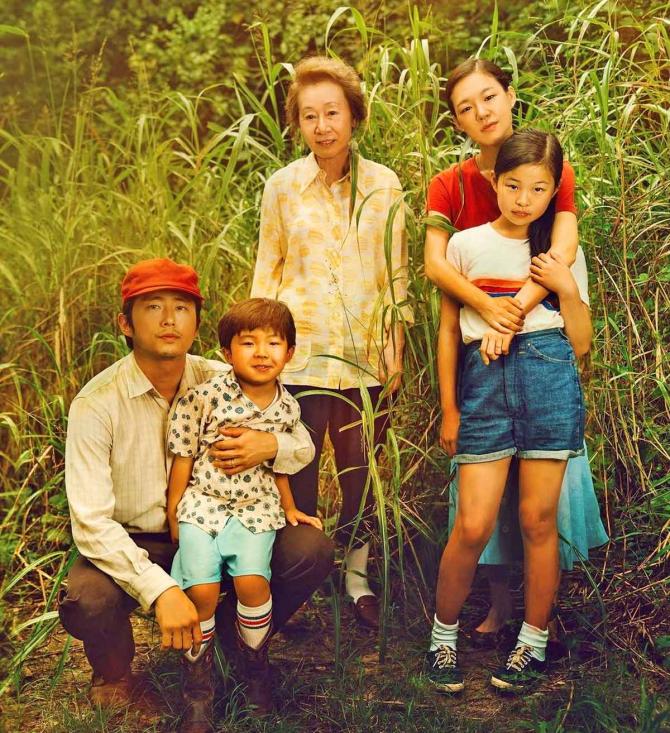 I caught Minari on OTT after its Oscar win (Youn Yuh-jung bagged the Best Supporting Actress Oscar, a first for a Korean actress. Minari also won the Golden Globe for Best Foreign Language Film).
What struck a chord is the film's simplicity.
In that way, it is a little like my October, finding charm and beauty in simple things.
Youn, who plays the grandmother Soon-ja is brilliant.
In some ways, she brought to mind Apu and Durga's old aunt in Satyajit Ray's Pather Panchali. Indir Thakrun (played by the late Chunibala Devi) is resented by their mother Sarbojaya, but the children are fond of her.
I return to the first two films in the Apu trilogy, Pather Panchali and Aparajito every time there is a break in my shooting. They are melancholic and leave you feeling sad, but there is a certain joy in the sadness.
The sadness trickles into Apur Sansar too. But the last scene, of father and son, setting off on a journey together is a triumph of the human spirit.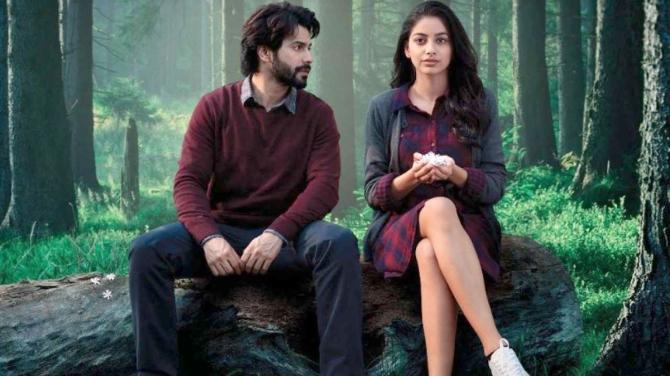 Minari is also a celebration of the resilient human spirit.
The minari (Korean for water celery), which the grandmother gives the little boy to plant by the creek, becomes a metaphor of sorts.
At the end of the film, you see father and son walking towards the creek to harvest the plant, which has grown in plenty despite the lack of water. It's a symbol of hope, of new beginnings, of life coming a full circle and leaves you with a smile.
The grandmother also reminded me of the old lady in Gulabo Sitabo, Mirza's wife. Fatima Begum is just as crusty, spirited and delightful as Soon-ja, a class act by the late Faruukh Jaffar.
I also love the changing equation between the husband and wife, Jacob and Monica. From Monica's initial reluctance to leave the city and an ordered existence for the great unknown to their tender moments even during a conflict that threatens their marriage, from the crests to the troughs, it's played out beautifully by Steven Yeun and Han Ye-ri.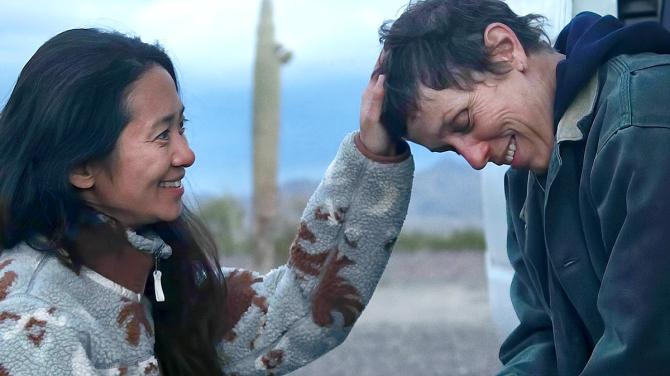 Another film that captured my interest is Nomadland, which won the Oscar for Best Film. Chloe Zhao became the first Asian woman, and the second woman ever to bag the coveted statuette for Best Director while one of the producers, Frances McDormand, won the Best Actress Oscar.
After her husband passed away and the plant where she has worked all her life shuts down, Frances packs her life into a van and 'houseless', travels across the US, taking up temporary jobs, learning survival skills and making new friends.
Chloe's camera and a skeletal crew, who are like nomads themselves, follow her.
Even some of the characters she meets and befriends are real nomads, though they have been fictionalised to protect their identity.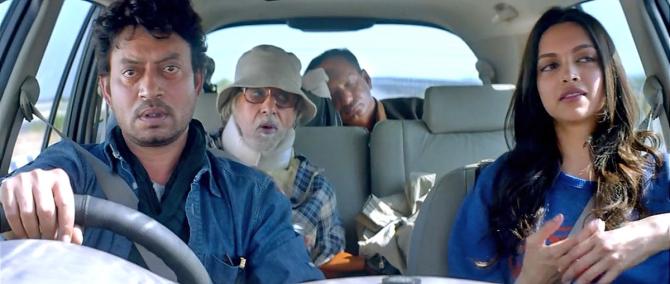 This road movie took me back to my travels wit the unreleased Shoebite, as also Piku, much of which were moments that happened or were improvised during the journey itself.
At times Chloe is just holding the camera and recording. It's as simple as that.
That's what makes Nomadland so real, so true at its core, so magical in its cinematic narrative.
Minari and Nomadland are my kind of films. They are so universal in their content, without any kind of technical wizardry. They could just as easily have been shot in my land.