Born into a film family, Vidya Sinha maintained a safe distance from Bollywood's razzle-dazzle. But when a win at the Miss Bombay beauty pageant led to modelling offers, she did not shy away.
Filmmaker Basu Chatterjee noticed her in one of the ads and found the leading lady for his award-winning 1974 drama, Rajnigandha.
Her unfussy, middle-class working girl, commuting in public transport, wearing printed saris and carrying a faithful handbag struck a chord with the audience, especially in Basuda's movies.
More than four decades have passed but that image remains imprinted in public memory.
On August 15, the actress succumbed to illness and passed away at the age of 71.
Sukanya Verma remembers the charming star in some of her significant movies.
Rajnigandha (1974)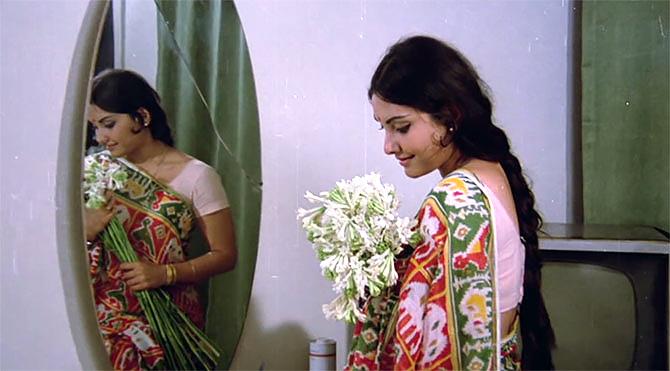 Basu Chatterjee's adaptation of Manu Bhandari's short story Yehi Sach Hai revolves around a young woman ambivalent between her rekindled feelings for her ex and her commitment to her current beau.
Vidya Sinha's grace and restraint in conveying her character's deep-rooted desires and disappointment make for an impressive debut.
Chhoti Si Baat (1976)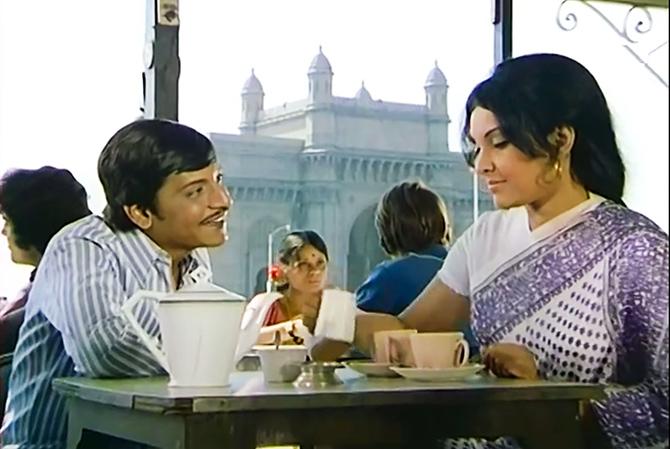 As the vivacious, office-going girl Amol Palekar's crushing on but too tongue-tied to profess anything, Vidya Sinha is a mix of sweet and sympathetic.
Though conscious of his feelings, she neither denies nor confirms her interest -- it's this sort of transparent spontaneity that endeared the actress to the audience for good.
Pati Patni Aur Woh (1978)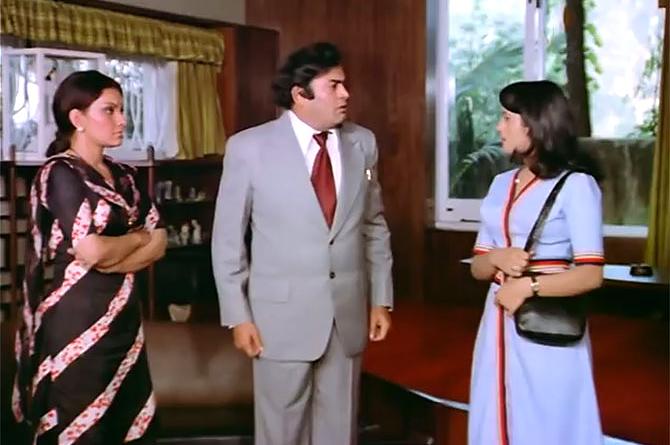 A comedy about a man with a roving eye, his sceptical wife and a pretty young secretary works on the strength of dedicated performances by Sanjeev Kumar, Vidya Sinha and Ranjeeta.
Sinha's excellent chemistry with her co-star of several movies and willingness to give as good as she gets add to the fun.
Inkaar (1977)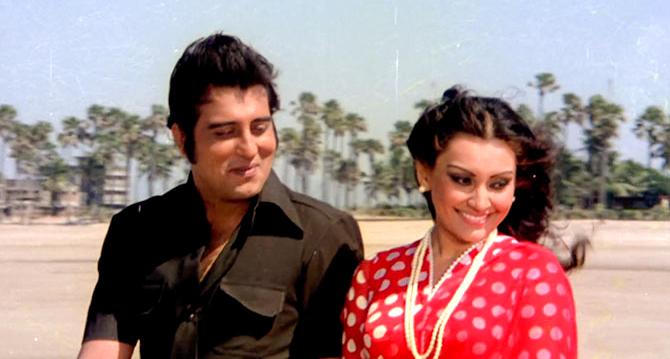 A rehash of Akira Kurosawa's High And Low, Inkaar's thrilling police procedural doesn't leave much room for Vidya Sinha except romance Vinod Khanna like a quintessential Bollywood heroine.
Nevertheless, it's a well-made movie and Sinha is reliably solid.
Karm (1977)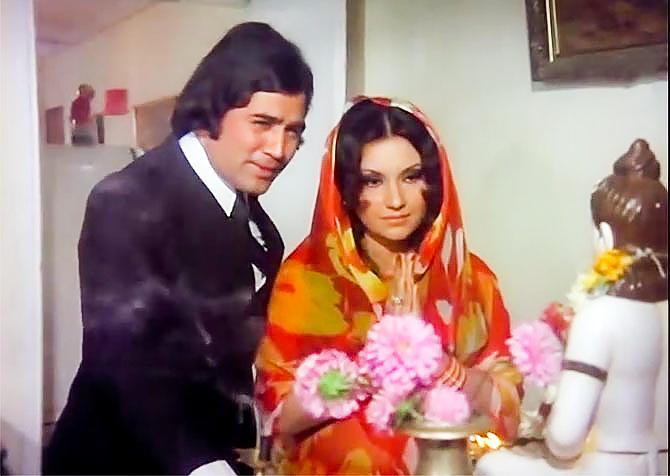 Long before live-in relationships became acceptable in Indian society, Vidya Sinha and Rajesh Khanna portrayed one in B R Chopra's Karm.
Owing to some ominous prediction made by a family astrologer, the duo cannot marry. They live together anyway, causing much hue and cry.
Much melodrama ensues but Sinha shows she's equally adept in mainstream rona-dhona as she's in middle-of-the-road cinema.
Mukti (1977)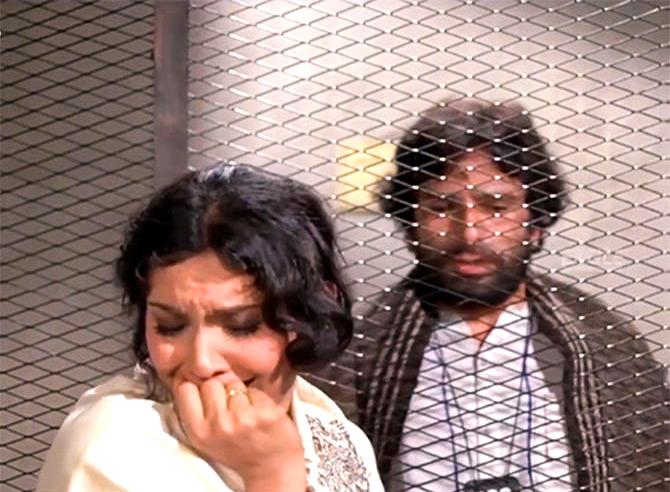 Within three years of her debut, Vidya Sinha, who was in her late 20s when she made her first film, was already playing a mother to Bindiya Goswami.
Bollywood's discriminating attitude towards its leading ladies aside, Sinha does an able job as a woman single-handedly raising her child after her husband (Shashi Kapoor) is falsely put behind bars.
Tumhare Liye (1978)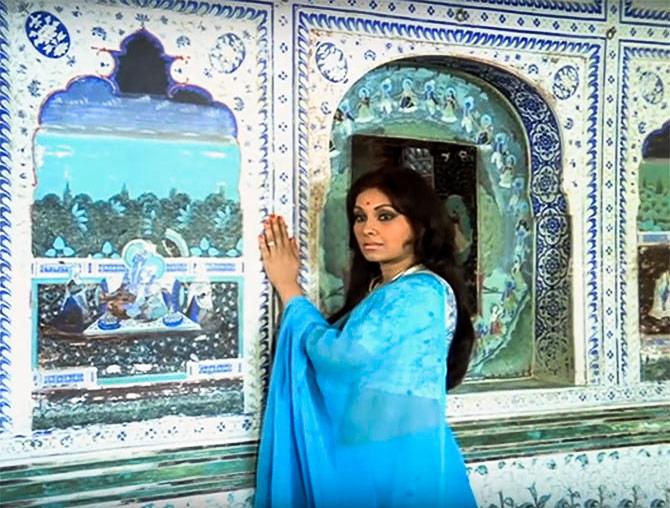 Vidya Sinha reunites with Basuda and Sanjeev Kumar in the reincarnation romance, Tumhare Liye.
It's a meaty role and Sinha relishes every bit of it, be it as the ravishing Rajasthani girl who meets a tragic fate in her previous birth or the enigmatic modern-day woman possessed by her past.
Meera (1979)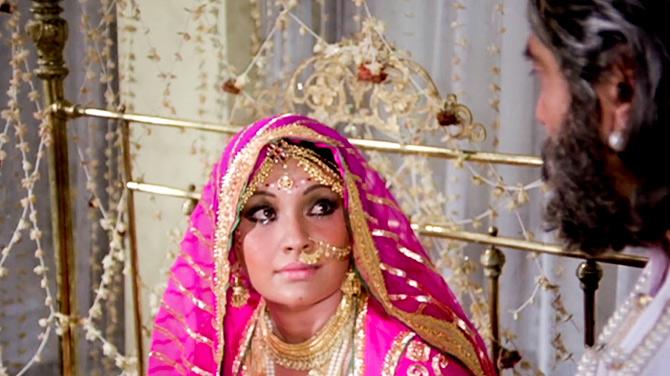 It's not a lengthy part but Vidya Sinha is scene-stealing in the role of Hema Malini's sacrificing elder sister in Gulzar's exquisite Meera.
Her confused but courageous response to her Rajput father's terrible request of consuming poison for the sake of honour will haunt the viewer for days.
Swayamvar (1980)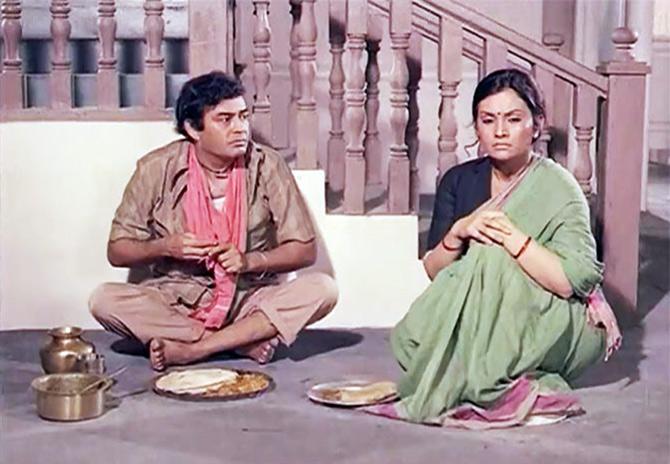 In this desi fairy-tale, Vidya Sinha gamely plays the mistreated Cinderella forced to do all the household chores while her spoilt stepsister, played by Moushumi Chatterjee, behaves like a shrew.
Sanjeev Kumar and Shashi Kapoor play their suitors and, after a lot of crazy antics and commotion, they all live happily after.