We asked you, dear reader, to share your favourite patriotic scene, the one that really brought on the goosebumps and made you feel like Sunny Deol on the sets of Border.
We got quite a few responses, and the favourite seems to be... well, find out for yourself!
Name: Giridhar Patnaik
Age: 45 years
Location: Mumbai

Giridhar lists his favourite scene as the one from Chak De! India, where Shah Rukh Khan rounds up his team of female football players and reminds them that they are Indians first, then citizens of the states they come from.
'I can hear only one name -- India,' Shah Rukh says.
'It still gives goosebumps,' writes Giridhar.
Name: Imran Ahmed Khan
Age: 40 years
Location: Navi Mumbai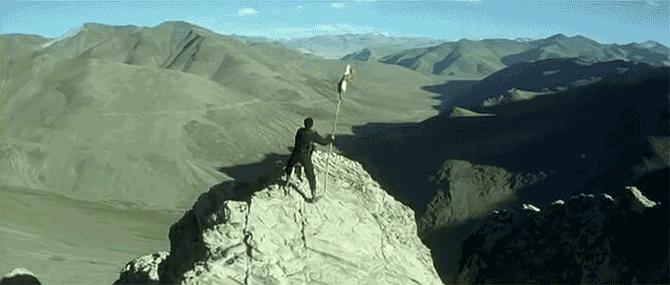 Imran lists the climax scene of Lakshya as his favourite.
'My favourite patriotic movie would be Lakshya (starring Hrithik Roshan and Preity Zinta), where the favorite scene has to be in the end when they re-capture the Tiger Point and put the Tricolor flag,' Imran writes.
Name: Qaidzohar Kanchwala
Age: 32 years
Location: Pune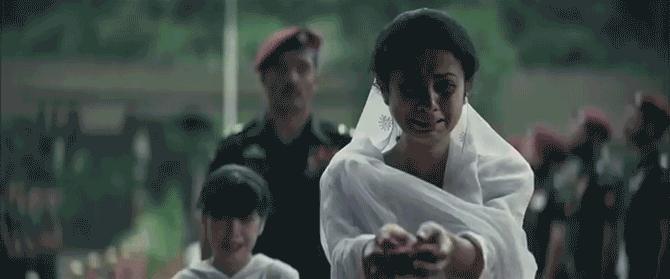 Qaidzohar's favourite scene is from Uri: The Surgical Strike, where a daughter screams the battle cry of her martyred father's battalion at his funeral pyre after the Uri attack.
'It invoked a flurry of emotions within me ranging from patriotism, anger, sorrow, pride and respect for the Army,' he writes.
Name: Sejal Mehta
Age: 47 years
Location: Mumbai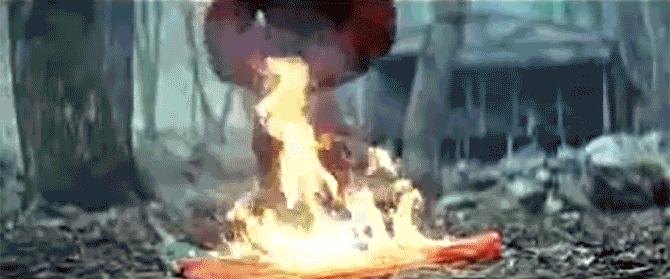 Arvind Swamy's patriotic turn from Mani Ratnam's Roja is a favourite among our readers.
The scene when terrorists burn the Indian flag and the actor uses his body to put out the fire, while the song Bharat humko jaan se pyaara hai plays in the background, is quite impactful.
Name: Sumit Kudesia
Age: 40 years
Location: Ganganagar, Rajasthan
It's Sumit's favourite scene as well.